Automotive
Published on September 4th, 2023 | by Sounder Rajen
0
Mercedes-Benz Confirms A Smaller G-Class Will Soon Be Unveiled
Mercedes-Benz has dubbed this upcoming small G-Class as the "Little G"
German automaker, Mercedes-Benz, is one of the more famous luxury brands in the world, from being one of the most common taxi brands in Europe to the most common limousine for Government officials in Malaysia, the brand makes products everyone loves, and none of the brand's products are more loved than the G-Wagon.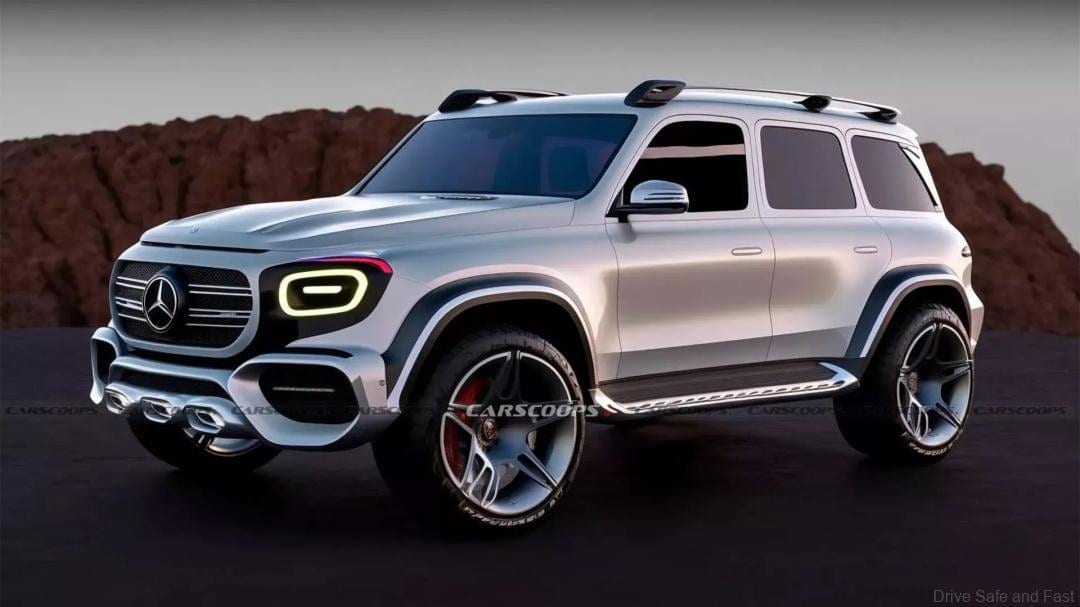 Now, Mercedes-Benz has confirmed that it is developing a "baby G-Class," which it refers to as the 'Little G.' Confirmation of the model came at the unveiling of the CLA Concept at the Munich Motor Show where the automaker showed a small teaser image of the new off-roader.
Moreover, while limited details are known about the new model at this early stage, Mercedes-Benz CEO, Ola Kallenius, said that it will arrive in a "few years" while speaking with CNBC, and added that the company has not yet set a definitive date for when it will launch the model. It will also likely be an electric vehicle (EV) according to him.
Kallenius stated, "We have something in store for G fans around the world. Actually, tonight we are going to announce that there will be a 'Little G.' So, the daughter or son of the 'Big G' is also going to come to G fans around the world in a few years from now."
On top of that, a teaser shared online by Auto Express also shows the outline of the new model, confirming that it will have a similarly boxy shape to the current G-Class but is noticeably smaller. It will also be referred to as the g-Class rather than the G-Class, reflecting its smaller size. I think this is a cool little easter egg, indeed.
Rumors about the baby G-Class re-emerged earlier this year after a German publication asserted that such a model was being readied for a launch in 2026 and since the entire automotive industry is headed towards electrification anyway, it would make sense if this car would indeed be an EV.
Sources assert that the new baby G-Class will ride on the upcoming Mercedes-Benz MMA platform and it has even been speculated that it could sport an 800-volt electrical architecture so expect it to have decent range and more than exciting amounts of power.
What's more, while the new Baby G-Class is going to be a compact Mercedes-Benz car, it is unlikely that it will be as small as a Suzuki Jimny but instead may be closer in size to a Jeep Wrangler. It isn't known whether it will be a two-door or a four-door, but my money is on it being a four door.
We got all this from Carscoops and their full article is linked here. Thank you Carscoops for the information and images.