Motorcycles
Published on September 11th, 2023 | by Sounder Rajen
0
RydeEV Makes Battery Swapping More Convenient For Malaysians
RydeEV also leases electric motorcycles from RM299 a month
Here in Malaysia, Yinson GreenTech (YGT) is widely regarded as the parent company to the ChargEV network, the largest EV charging network in Malaysia. Now we get to see some of the other companies that YGT also threw its hat into the ring of, more specifically, the electric motorcycle market through its venture called RydeEV.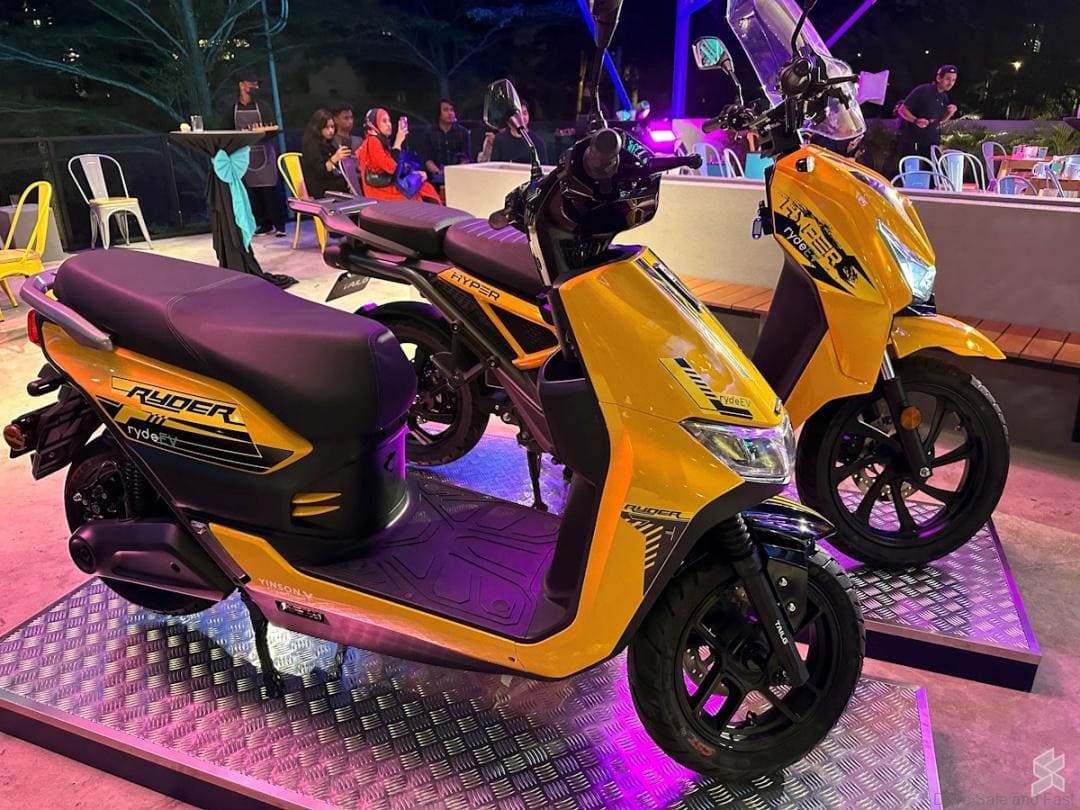 Instead of being a straightforward electric motorcycle manufacturer or distributor, RydeEV approached the market through battery technology. This is made possible through YGT's investment in a Singapore-based startup, Oyika back in 2021 and allows for something that is yet to take off in Malaysia, battery swapping.
Moreover, according to Oyika, its battery technology is brand-agnostic and can be fitted to almost all electric motorcycles. It also utilises a swappable battery design since this allows users to easily obtain fresh batteries quickly without waiting for hours to have the batteries fully charged.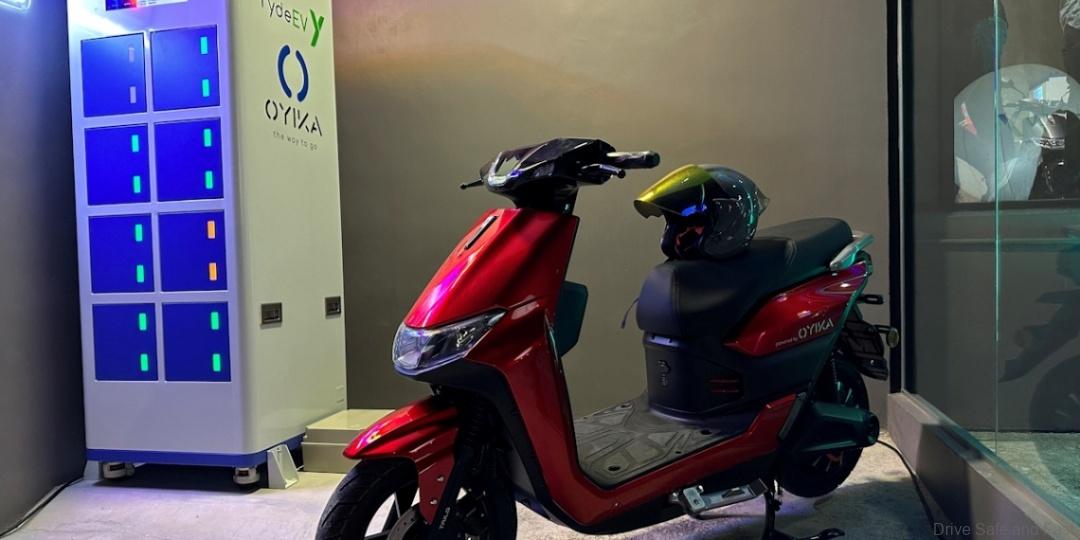 RydeEV currently has two motorcycle models under its wings including the Ryder and Hyper and these two will serve as the brand's pioneer vehicles in Malaysia. Another model dubbed the Glyder is also expected to be made available in our market by the end of this year.
Both these RydeEV electric motorcycles are powered by two Oyika Gen-3 batteries each weighing 10kg with a capacity of 1.65kWh which gives these bikes up to 100km of electric range. Naturally, as is the case with all electric vehicles (EVs), riding the bike hard will give one far less range so do be mindful when riding.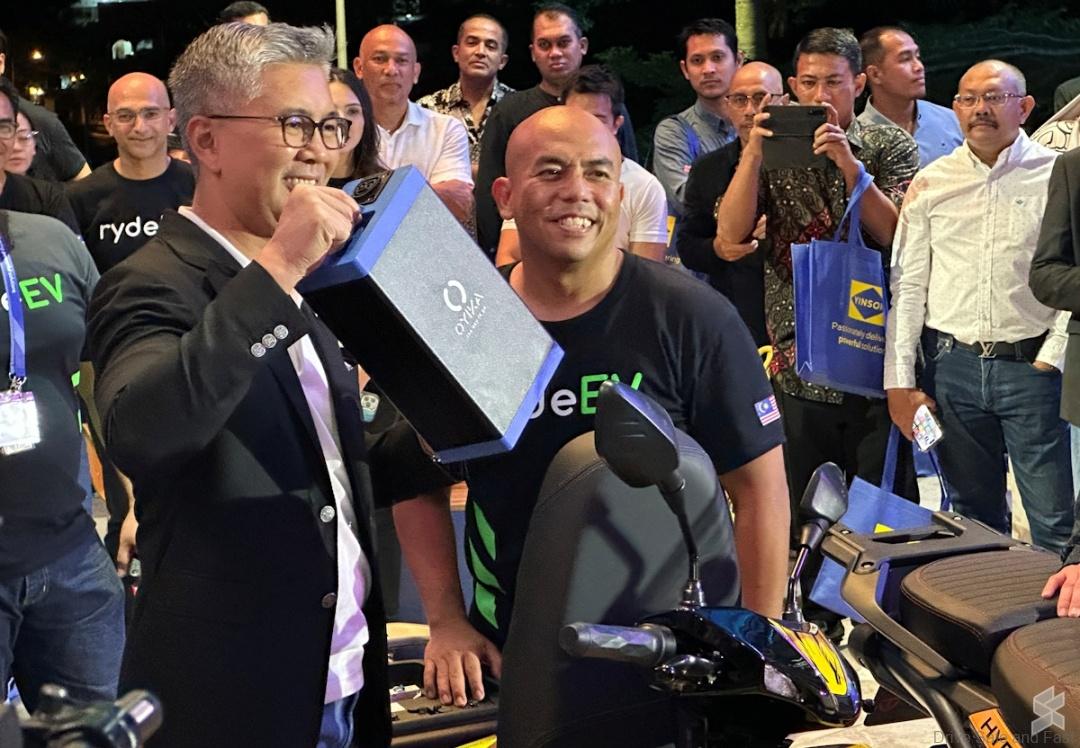 On top of that, it should be noted that these RydeEV motorcycles support battery swapping exclusively and no charging according to RydeEV representatives. So, Unlike the Blueshark R1, you will not be able to charge these RydeEV's Oyika batteries at all and this was apparently done to preserve the longevity of the batteries which were designed for 2,000 charging cycles.
At the moment, RydeEV is not selling any of these motorcycles outright but will, instead, be made available to the public via a lease program. Under this program, one can choose between either a three or four year lease in which maintenance, insurance, and road tax will be covered by RydeEV throughout the lease.
A 3 year contract on the RydeEV Ryder will set one back RM299 a month while a 4 year contract for the same model will cost RM250 every month. Meanwhile a 3 year contract for the RydeEV Hyper will run one RM430 per month or RM339 a month for a 4 year contract on the same model.
Based on these monthly fees, one is looking at a total ownership cost of around RM10,765 to RM12,000 for the Ryder or anywhere between RM15,480 to RM16,273 for the Hyper model. This includes free unlimited battery swaps as well.
We got all this from SoyaCincau and their full article is linked here. Thank you SoyaCincau for the information and images.