Automotive
Published on September 26th, 2023 | by Subhash Nair
0
Who Holds The Key To Malaysian EV Charging? Petronas Or TNB?
Which GLC should take the lead on Malaysia's EV Charging network? Petronas or TNB?
The Malaysian government has shown some earnest interest in pushing electric vehicle adoption, but there are still many hurdles in the way. There are many issues that are still unresolved – what's the policy/industry's response regarding faulty or dead EV batteries? How are all the condominium owners going to charge their electric vehicles? How is our electricity grid going to cope and transition from coal? But the most fundamental issue has always been the issue of public fast charging stations.
The situation has improved over the years, but as of this month, there are only 1007 AC charging stations and 239 DC Fast chargers in the country. We're supposed to have 9000 AC charging stations and 1000 DC Fast chargers by 2025, so the numbers aren't exactly great despite some improvement. More immediately, we have about 3 months remaining in 2023 to meet MITI's lofty goals of 4,000 public charging stations by year end.
So, what is the 'major malfunction'? The government wants it. The premium car manufacturers like Porsche, Mercedes-Benz and BMW have all put in their share towards the goal. Why aren't things moving at the right speed?
Who Own's This Energy Pie?
Here's my theory. It's just a theory, so take it with a pinch of salt.
The Malaysian energy sector has long been dominated by two government-linked companies – Petronas and Tenaga Nasional Berhad (TNB). From what all the older uncles have been telling me, GLCs tend to dominate a certain 'pie' in Malaysia and 'goyang kaki' for income. This is most definitely an over-simplification, but you know this is what all older uncles say. Most of us know that these companies employ very talented and highly educated people. That being said, the structure itself is a little rotten and to my knowledge, these two GLCs have not had to 'fight' over the same pie before, but EV charging stations are a new kind of pie.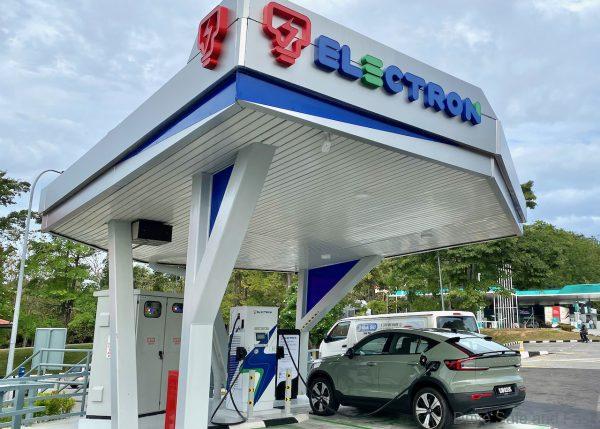 Electricity generation, infrastructure, supply, monetization has traditionally been TNB's pie for decades. Petronas has been the nation's provider of fuel for personal and commercial land based transport for decades. This used to be an oil & gas thing but it's becoming an electricity or alternative 'energy' thing increasingly. What happens when the two worlds collide?
Right now TNB Electron DC Fast chargers are available at:
R&R Machap (Southbound)
R&R Rawang (Northbound)
R&R Gunung Semanggol (Southbound)
R&R Gurun (North & Southbound)
R&R Paka (Southbound)
Gentari (Petronas's subsidiary) has DC Fast chargers here:
PETRONAS BKE 2
PETRONAS Juru Layby
PETRONAS Gunung Semanggol
PETRONAS Jalan Sultan Azlan Shah
X Park Sunway City, Ipoh
PETRONAS Pechala Link (Arah KL) KM5.75
PETRONAS Pechala Link (Arah Damansara) KM2.95
Suria KLCC Mall Parking
Suria KLCC Mall Premium Parking
PETRONAS R&R Awan Besar
PETRONAS Kundang East
PETRONAS Kundang West
Setia City Convention Center
X Park Sunway Serene, Petaling Jaya
PETRONAS Batu 3, Federal Highway
PETRONAS Kesas Arah Barat KM34.5
PETRONAS Sg Besi Puchong
PETRONAS Grand Saga 2
PETRONAS Grand Saga 3
PETRONAS SKVE
PETRONAS Elite Layby
Bangi Golf Resort
PETRONAS Persiaran Apec, Cyberjaya
Kuala Lumpur International Airport 1 (KLIA)
Perdana Hotel Kota Bharu
PETRONAS Gambang East
PETRONAS Gambang Westbound
PETRONAS Rasah
PETRONAS Pedas Linggi
PETRONAS Bandar Baru Ayer Hitam
X Park Sunway Iskandar, Johor Bharu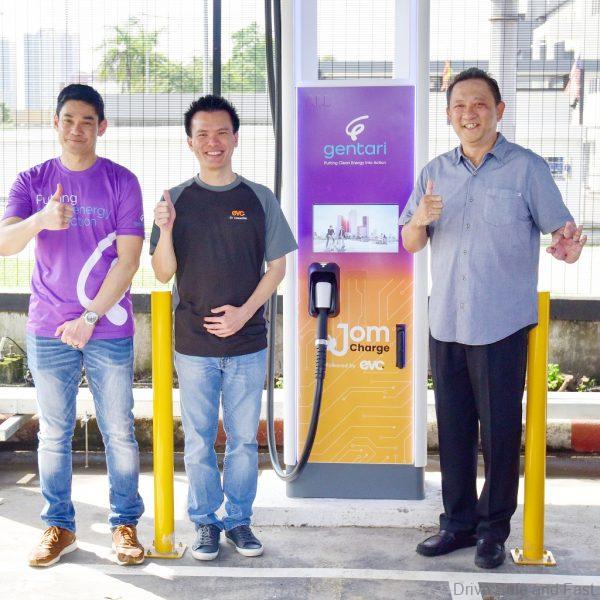 Are either of these companies doing enough to meet the government's goal?
My Two Cents
While more charging stations are welcome, I do think that these two companies should develop more synergies. Maybe even rope in PLUS and other highway consortium to get the ball rolling. Petronas has the funds and infrastructure to install these chargers, TNB should focus on making the grid greener and moving away from coal power, while highway consortiums should make way from the necessary hardware upgrades both these companies will need for a stable nationwide charging network. Right now it feels like there's an independent scramble for a slice of the pie. We all know eventually the smaller slices will be folded in under a larger umbrella. Giving it to Petronas will speed things along.