Motorcycles
Published on September 18th, 2023 | by Sounder Rajen
0
Yamaha Tenere 700 Adventure Bike Launched
This new all terrain Tenere 700 was part of the GEN BLU event in Sabah
In conjunction with Malaysia Day 2023, Hong Leong Yamaha Motor (HLYM) officially launched its new GEN BLU Carnival at Stadium Likas, Kota Kinabalu, Sabah, marking the first time this carnival has been held in East Malaysia.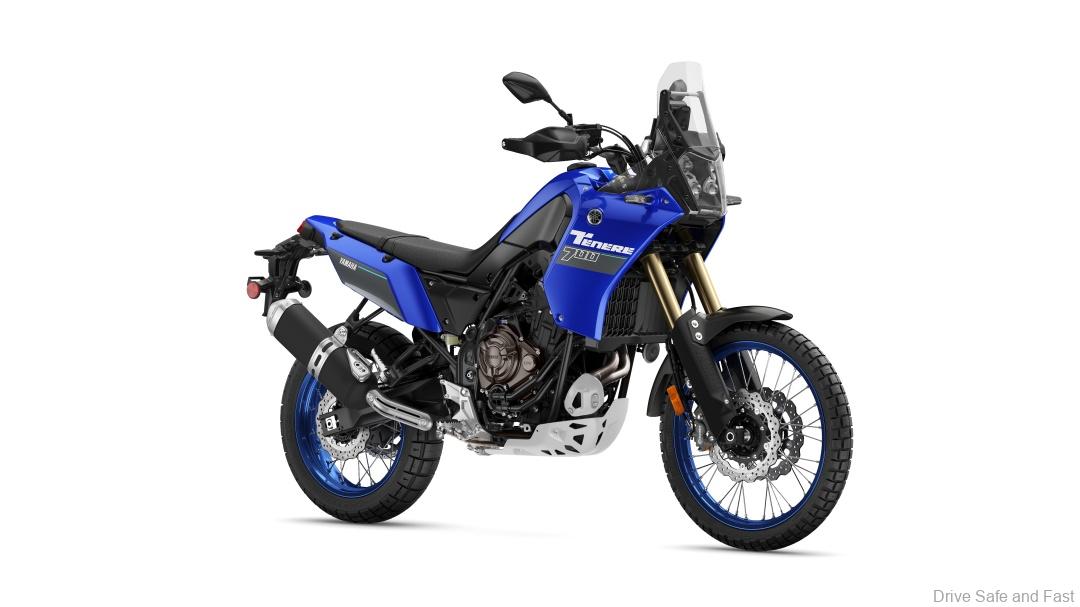 The carnival, dedicated to appreciating Yamaha customers and industry partners, is a testament to the brand's commitment to enriching its customers' lifestyles through its 1C5S philosophy (Customer-first, Sales, Service, Spare parts, Society, and Safety) that prioritizes customer-centricity and an elevated user experience.
Moreover, for an entire day, the Yamaha carnival provided customers with an opportunity to experience Yamaha's lifestyle offerings through fun activities, special promotions, and lucrative prizes.
This year's GEN BLU Carnival was officiated by Hong Leong Industries Group Managing Director, Professor Dato' Dr. Jim Khor Mun Wei, alongside HLYM Director, Mr. Taketoshi Takabayashi, HLYM General Manager of 3S and Marketing, Mr. Hoo Wan Tim, and HLYM General Manager of YGP Spare Pants, Mr. Goh Wei Ping.
To commemorate the occasion, 60 riders arrived at the event in Kota Kinabalu after making the 3 days 2 nights, 1,200km journey. The convoy was also joined by esteemed media, Dewi Yamaha ambassador Ahirine Ahirudin, Yamaha authorized dealers and loyal Yamaha customers.
The main highlight for this year's carnival was the special preview of the new Yamaha Tenere 700 Adventure Bike, which is slated to launch at the end of this year. The new bike is HLYM's first on-and-off-road adventure bike, powered by a liquid-cooled 689cc in-line two-cylinder engine.
On top of that, the Yamaha Tenere 700 also sports a switchable ABS to on/off and a five-inch TFT colour meter with two graphic themes. Hence, the rollout of the adventure bike in Malaysia is extremely anticipated by Yamaha customers and the biker community at large since its European launch.
The recommended retail price of the Yamaha Tenere 700 is set at RM69,988 (excluding registration fees and insurance coverage) and is officially open for booking at all authorized Yamaha Big Bike Dealers nationwide from 18 September 2023.
Participants of the carnival who purchased the GEN BLU Carnival Goodie Bag were also eligible for the Grand Lucky Draw contest, where lucky customers walked away with a few Yamaha bikes and this year's GEN BLU Carnival also marks the official launch of Yamaha Road Safety Week in Kota Kinabalu from 18 to 22 September 2023.