Motorcycles
Published on September 27th, 2022 | by Sounder Rajen
0
Limited Edition Yamaha 135LC 5MRO Launched From RM9,198
Only 5000 units of the Yamaha 135LC 5MRO will be made
Since Yamaha launched in 1979, the brand has sold 5,000,000 units of motorcycles and now to commemorate this historic event, the brand has a special treat for us, say hello to the limited edition Yamaha 135LC 5MRO. Only 5,000 units of this uniquely Malaysian bike will be made so if you want one, you had best hurry.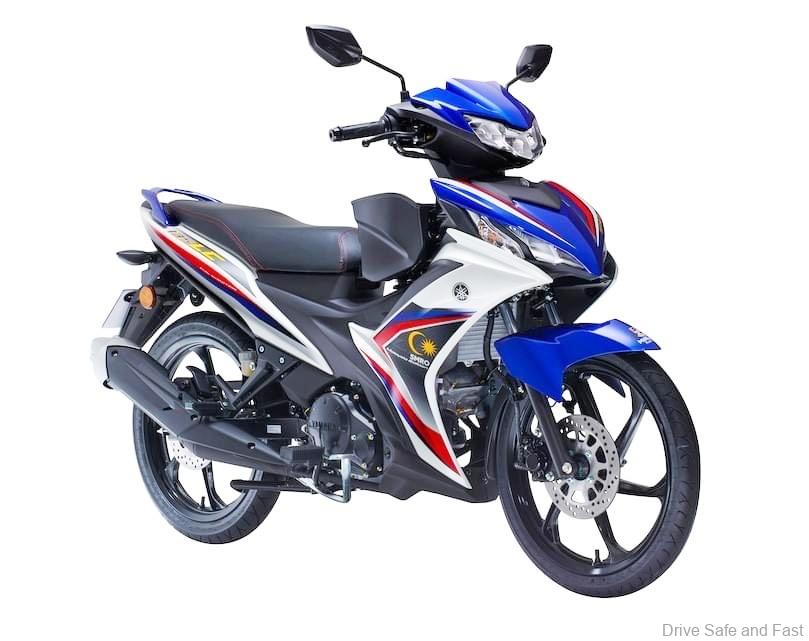 Since Yamaha has already sold 5,000,000 units so far, the serial number on these limited run bikes will start from 5,000,001 to 5,005,000 to show off not only the exclusivity of the bike, but also the success of Yamaha as a brand.
Moreover, each unit of the Yamaha 135LC 5MRO will come, as standard, in a design inspired by the colours of the Jalur Gemilang which are red, white, blue and yellow along with a cresent moon and star design just like on the flag as well as a premium Yamaha basket like the one found on the Yamaha 135LC SE
On top of that, the Yamaha 135LC 5MRO units will also come with a special emblem along with their unique serial numbers on the basket along with a certificate of authenticity and a special 135LC 5MRO jacket as well. They will also each come with a safety lock device for added protection.
The 5,000 units of the Yamaha 135LC 5MRO will go on sale in the middle of this October and prices will start at RM9,198 so be sure to check with the dealer to get a more accurate price for your bike.
Aside from looking very unique, this bike also will likely become a collector's item very soon since electrification is slowly but surely catching up here in Malaysia too and clearly it is not just cars that are affected by this.
So what do you think of the Yamaha 135LC 5MRO? Would you like to get your hands on while while there are still units to go around? I think it looks great and should be used proudly by it's owners but then again I am one of those people who firmly believes vehicles are to be used and not stored.