Automotive
Published on October 27th, 2023 | by Sounder Rajen
0
2025 Kia K5 Facelift Sports New Sharp Headlights And Sleeker Body
Will Malaysia also receive this Kia K5 as the Kia Optima?
Korean brands like Hyundai and Kia have been going through a sort of renaissance as of late, what with cars like the Kia EV6, Hyundai Sonata and more not just looking very "continental" but increasing exponentially in quality as well, it was sad to see contenders like the Kia Optima (or K5 in other markets) disappear.
This may change soon though as despite the fact that Kia has abandoned its entire sedan lineup in Malaysia in favour of SUVs and Crossovers, the Kia K5 (or Optima as it is known here) has been updated in Korea and it looks better than ever, both inside and out. Honestly, I hope Kia brings it in here to Malaysia but will they?
Moreover, the Kia K5 is getting a mid-cycle facelift nearly four years after the current fifth-generation model was officially unveiled. The unit seen in the pictures is the domestic version already on sale in South Korea but the global model is likely to be mostly identical.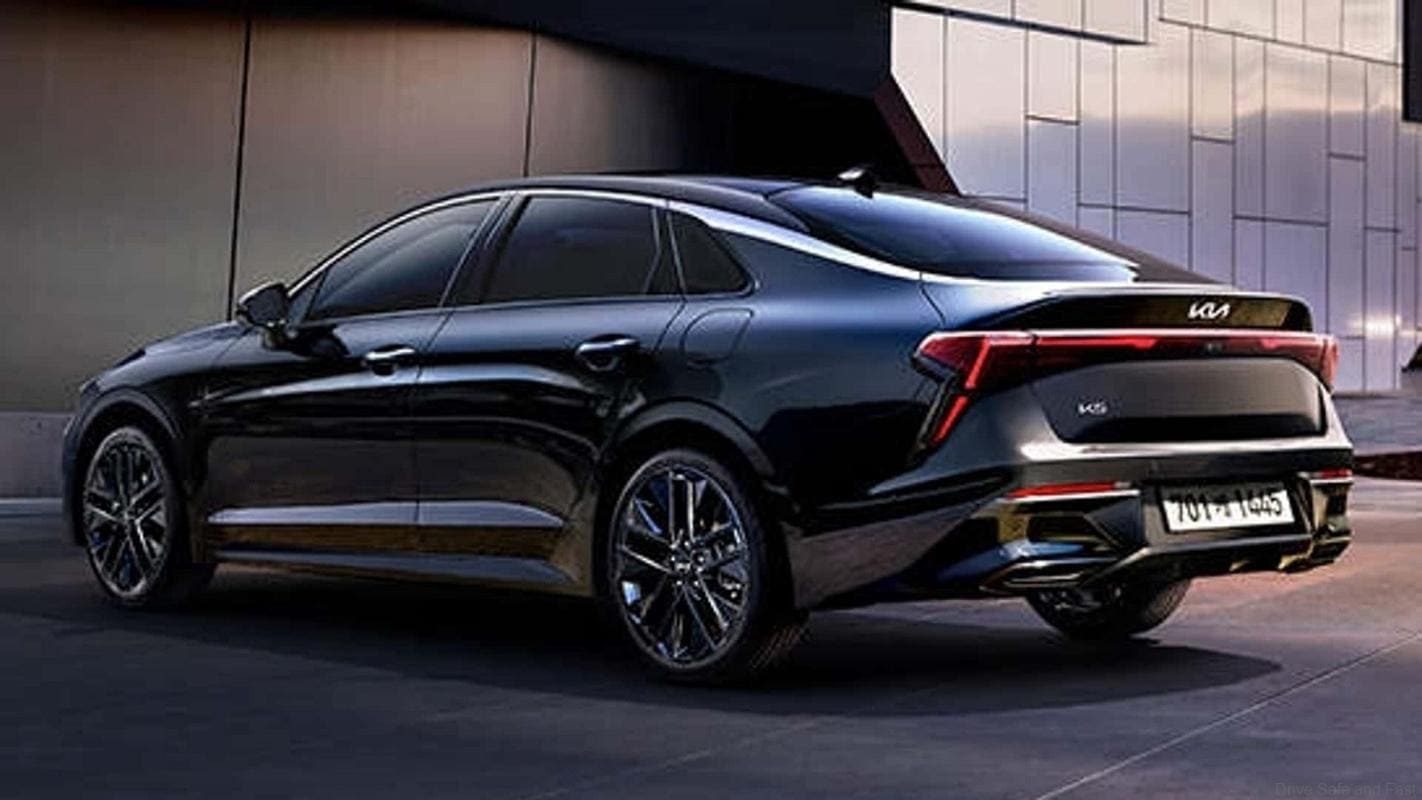 Although Kia only recently moved away from sedans and Japanese automaker Honda has confirmed it will not be selling the new generation Honda Accord D-segment sedan in Malaysia, perhaps the brand could reconsider especially since competition is dwindling in the segment.
Going back to the new Kia K5, at the rear, we can see new exhaust finishers on the sportier GT-Line trim. New alloy wheels from 16 to 19 inches, along with a predominantly black body that ditches most of the old metallic accents. It also gets new colours such as Wolf Gray and Moonscape Matte Gray.
On top of that, some of the more significant changes have occurred inside the cabin where the dashboard has been updated to accommodate a pair of curved screens (very European). Plus, the bulky gear lever is gone in favor of a small rotary selector, which I don't like but I do like that Kia added a fingerprint sensor as well.
The 2025 Kia K5 also gets high-resolution front and rear cameras that can record and save the footage as part of its safety features as well as a new head-up display, additional sound-deadening material, and even support for over-the-air updates.
The Kia K5 is available in South Korea with a naturally aspirated 2.0-litre petrol engine making 160hp, a turbocharged 1.6-litre engine producing 180hp, a 2.0-liter LPI (Liquid Propane Injection) good for 146hp as well as a 2.0-litre hybrid making a total of about 203hp in total from both the engine and electric motor.
Pricing kicks off at 27,840,000 won, which is about RM98,357. If Kia could price this car just right here in Malaysia it has the potential to sell very well. However, I do not think the brand will bring this car into the Malaysian market at all.
We got all this from Motor1 and their full article is linked here. Thank you Motor1 for the information and images.