News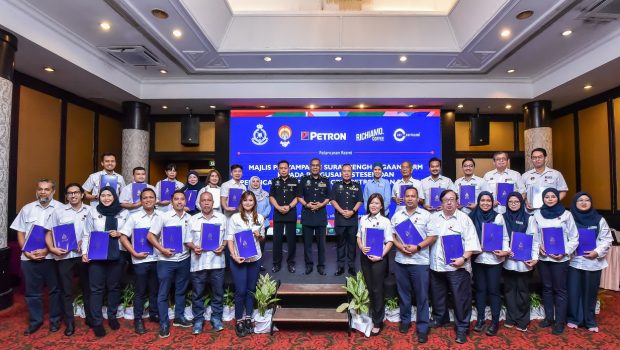 Published on October 31st, 2023 | by Sounder Rajen
0
26 Petron Dealers Acknowledged At The GTSP Programme
The GTSP recognised these Petron dealers' hard work and contributions
26 Petron dealers were recently recognised by the Royal Malaysia Police (PDRM) for their invaluable contributions to the Go-To-Safety-Point (GTSP) programme in 2022. As the first oil and gas company to collaborate with PDRM for GTSP, the brand has now transformed over 760 locations into safe spots to provide early emergency assistance.
Shaliza Mohd Sidek, Petron's Head of Retail Business, said, "Petron is a long-time partner with PDRM for GTSP. This year marks our 10-year collaboration with PDRM in the GTSP programme."
"We are determined to protect the safety of our communities. We want our customers to feel safe whenever they are at our stations. Through consistent training, everyone at the service stations will be well-trained and capable of offering early assistance to the customers during emergencies." He continued.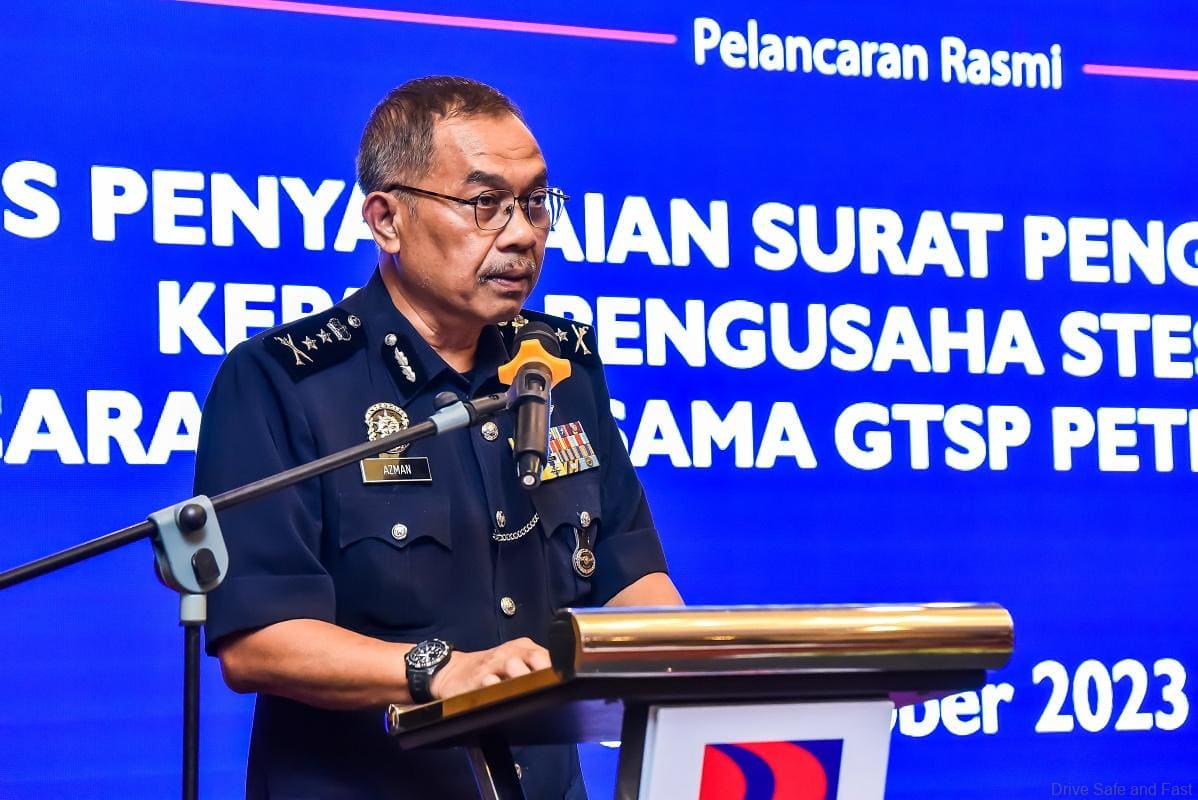 Moreover, the GTSP Programme is a government initiative led by PDRM under the "United Against Crime" national programme that aims to ensure the safety and security of local communities. In 2022, Petron's service stations reported 36 GTSP incidents, including domestic violence, road accidents, and loss of consciousness.
The GTSP campaign manifests its core commitment to public safety under the social sustainability pillar. All Petron service stations have GTSP window decals for easy identification and a 'de-stress' corner for customers to rest/calm down while waiting for the relevant authorities to arrive. The 'de-stress' corner is equipped with essential amenities such as a first aid kit box, chairs, and blankets.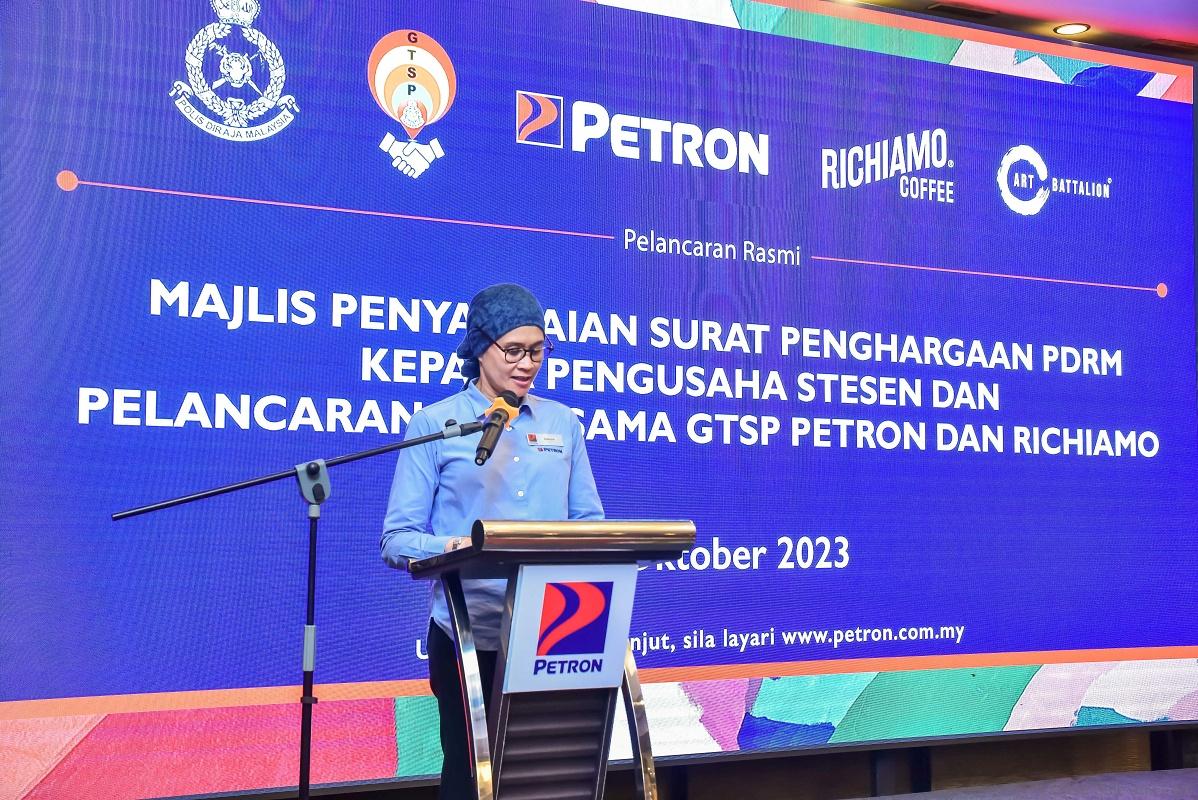 On top of that, in 2022, Petron worked with local artists from Art Battalion to create GTSP murals that embodied the safety messages at its service stations. This year, they selected one of the artworks that features a mother putting a helmet on her daughter and printed it on its eco-friendly hot cup sleeves made of recycled paper.
The mural also comes with a classic Malay proverb, "Alah bisa, tegal biasa," meaning practice makes perfect. The GTSP-branded hot cup sleeve will be available at three Richiamo Coffee outlets attached to the Petron service stations namely Richiamo Coffee Kuala Kangsar, Richiamo Coffee Bukit Beruntung & Richiamo Coffee Jitra.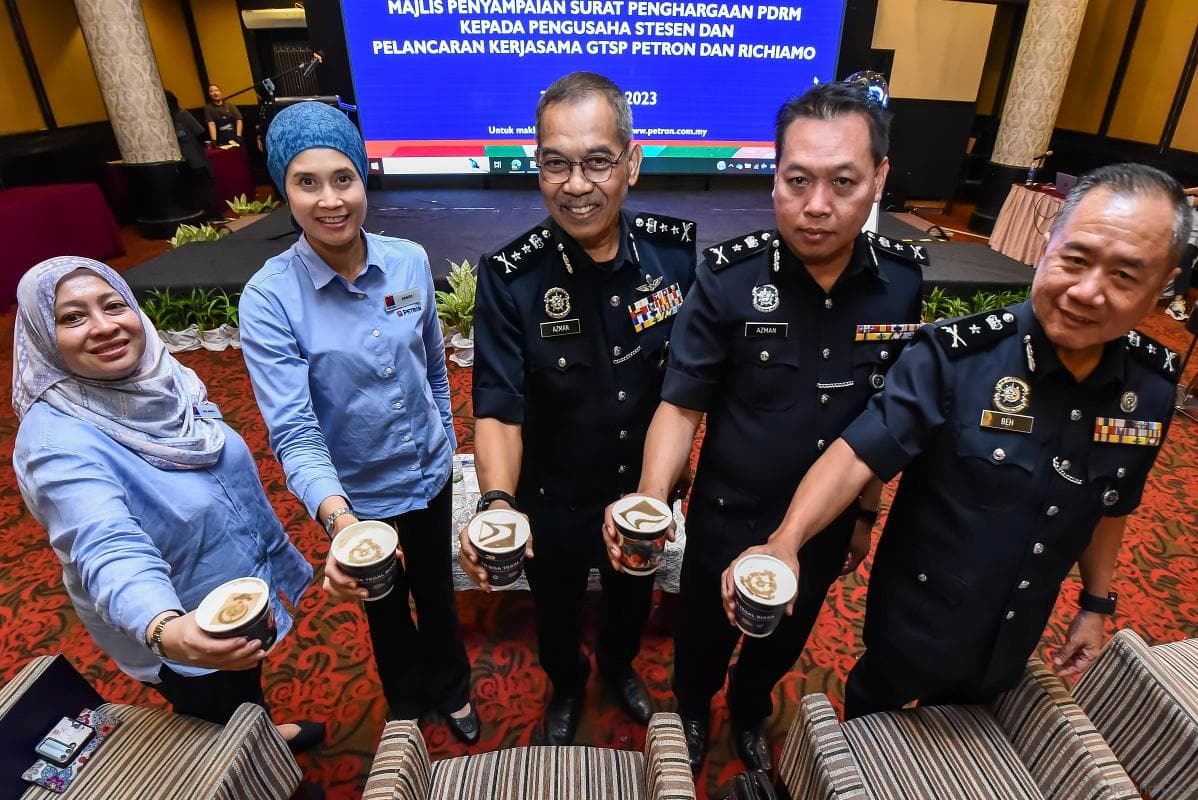 From December 2023 onwards Petron will also make the GTSP coffee cup available at more Richiamo outlets and over 40 Treats stores under its coffee programme at the service stations ensuring more safe spaces and more safety in general for all Malaysians so we can all feel secure in our daily lives.