Automotive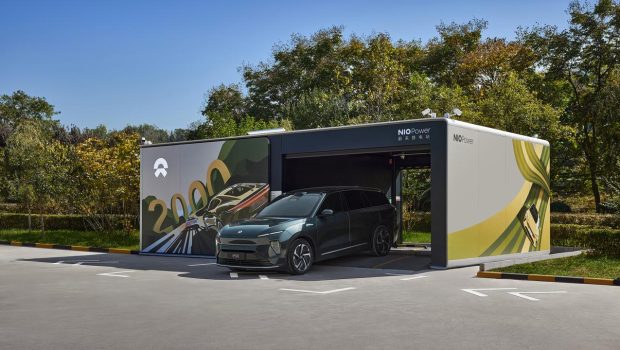 Published on October 31st, 2023 | by Subhash Nair
0
China's NIO Has Opened Its 2,000th Power Swap Station For Battery Swapping
NIO gets closer to its goal of 2300 Power Swap Stations by 2024.
While it looks like alternatives to battery electric vehicles have stagnated, there is still room for innovation and improvement in this direction. One such variation that is being pioneered is "battery swap" technology and a leader in this field is NIO – a Chinese company. The company sells you the car and leases the battery and its battery swapping facilities as a a service. The idea is sound and is even being rolled out in both China and Europe. This week, the company announced that it had already opened its 2,000th "Power Swap Station", located in Baoji West Service Area in China.
The 2,000th Power Swap Station can be found along the G30 Lianyungang-Khorgos Expressway, a historic route extending from China's eastern coast in Lianyungang to the western province of Gansu's Tianshui. This development reinforces NIO's commitment to powering electric vehicle travel on the modern Silk Road.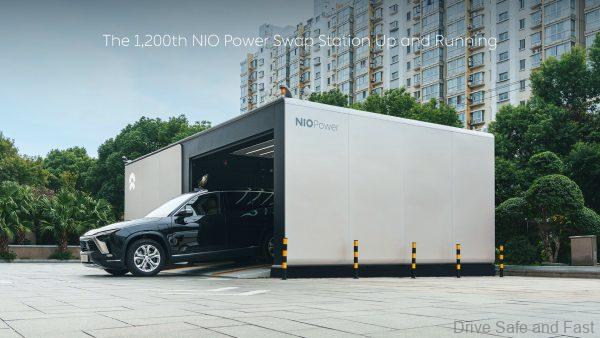 At the start of 2023, NIO made a bold announcement to construct 1,000 new Power Swap Stations across China. Having accomplished the 1,999th station's inauguration in Macau on October 25th, the 2,000th station's unveiling signals NIO's resolute progress towards its goal of establishing 2,300 Power Swap Stations by year-end.
Among the Power Swap Stations situated in China, 601 are strategically located near expressways connecting 26 provinces. In sprawling urban centers like Shanghai and Shenzhen, over 90% of local NIO users enjoy easy access to a Power Swap Station within a 3-kilometer radius from their homes.
"We take pride in NIO's impressive performance, having executed nearly 31 million power swap operations, equivalent to nearly 60,000 operations daily, ensuring a fully charged battery for vehicles every 1.4 seconds," affirms Dr. Fei Shen, Senior Vice President of NIO Power. "NIO remains dedicated to expanding the network of Power Swap Stations, revolutionizing recharging into a seamless experience. Our rechargeable, swappable, and upgradable power system empowers users to journey in smart EVs without concerns about reaching their destinations."
NIO's remarkable presence in China encompasses 2,000 Power Swap Stations, 3,281 charging stations, and access to an extensive network of over 940,000 third-party chargers. Beyond China, NIO extends its influence to Europe, boasting 27 Power Swap Stations, 11 Power Charger Stations, and access to more than 500,000 third-party chargers."