Cars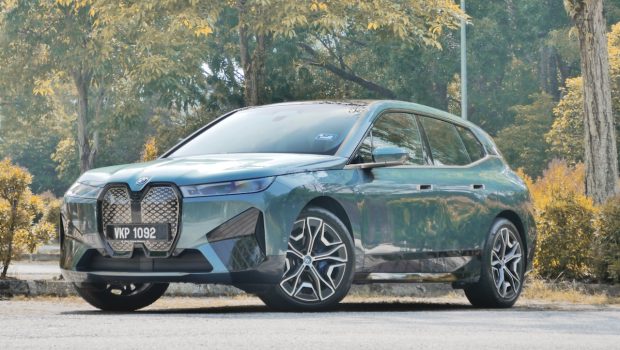 Published on October 3rd, 2023 | by Subhash Nair
0
I Drove The All-Electric BMW iX From KL To JB (& Back)
My second all-electric cross-country drive happened with the BMW iX.
Earlier this year, I decided to take the Volvo C40 down to Johor Bahru and back to KL. I was going to visit relatives at the time and thought it was an excellent opportunity to test the viability of using an electric vehicle for long-distance travel. That trip involved almost no planning at all, but the stakes were low. I was traveling solo and didn't have very tight restraints around my travel time. This time around with the BMW iX xDrive50, things were a lot more tense.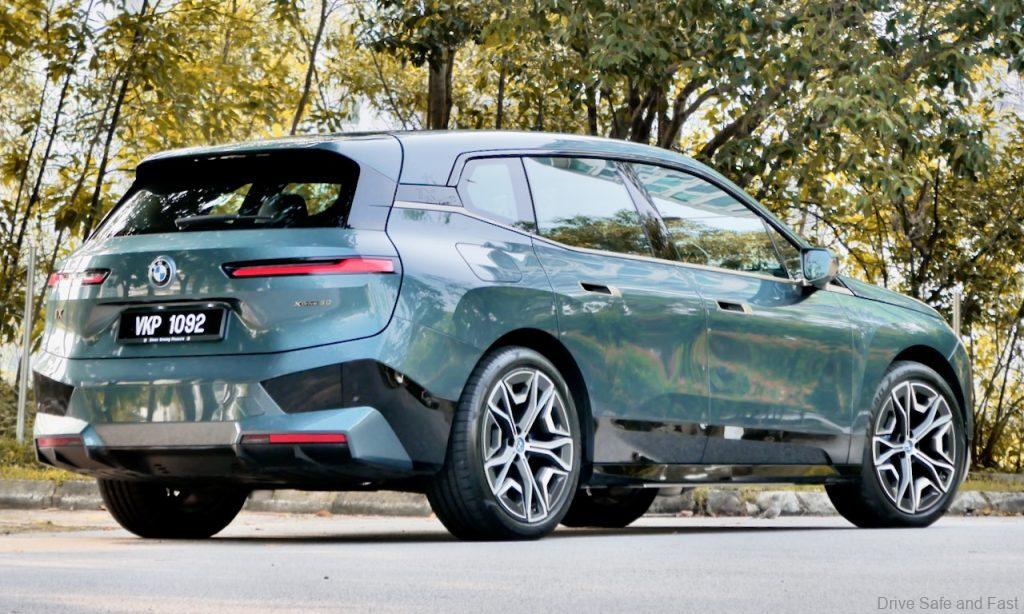 For one, I had volunteered (with BMW Malaysia's permission) to use the car for one of my closest friend's weddings in Johor Bahru. That meant arriving at least half a day before the wedding in order to get the car charged up, washed, and decorated in time. It was a Chinese traditional wedding involving an early morning 'gatecrash' event, followed by a tea ceremony at both family houses, photo and video shoots, and a not-so-traditional garden reception at night. There would also be a couple of errands to run and people to send back and forth. There was no room for error and no way to squeeze in a quick recharge on the wedding day itself.
Another major challenge was my journey back. I wasn't on a very tight schedule, but I had initially planned to drive my mother, grandmother, sister, and niece back to KL two days after the wedding. The plan changed and instead, I only drove my grandmother back. Still, I couldn't risk a stalled car in the middle of the PLUS highway with my 83-year-old grandma, so there was some planning required.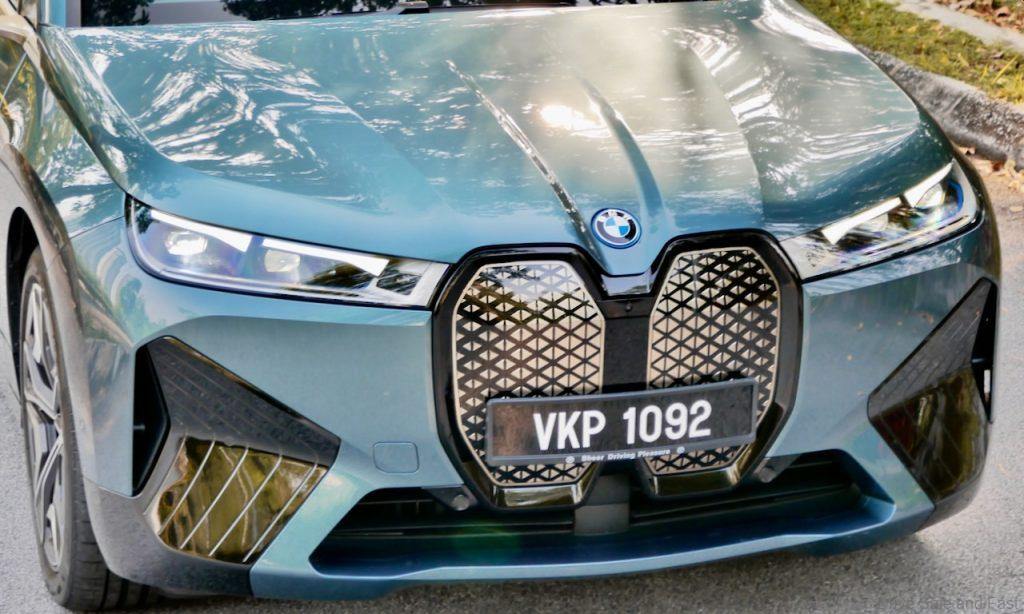 Why did I agree to a high-stakes scenario like this? Mostly for you, dear reader. But also because I thought it would make for such an interesting wedding car. I had also done it before with the Volvo C40 and knew the challenges involved weren't monumental. The iX xDrive50 also has a much larger battery pack than the C40 (111.5 kWh vs. 78 kWh), so I could go a lot longer between each full charge (630 km vs. 450 km).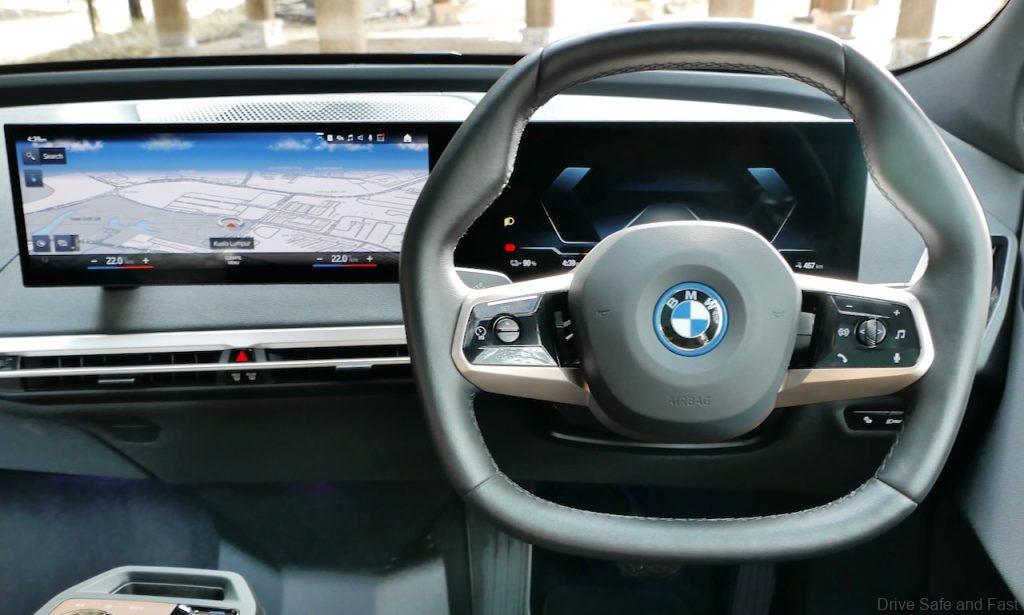 Here's a breakdown of my trip:
Getting The Test Car
I picked the BMW iX xDrive50 from the BMW Malaysia's headquarters in Cyberjaya on Wednesday afternoon and immediately drove it to Bukit Jalil to get photos and videos done while the car was clean.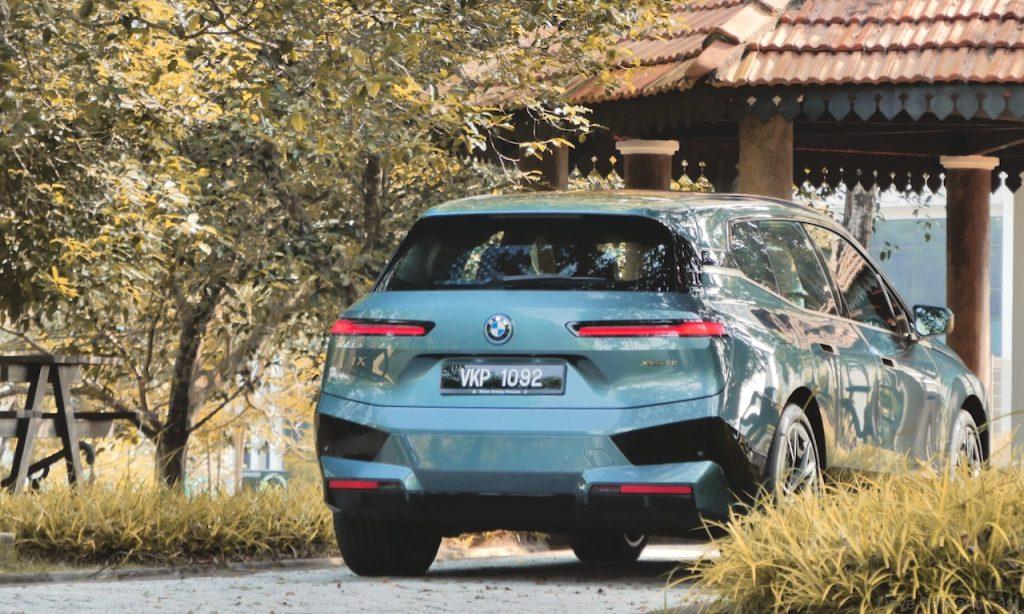 The car was handed to me with about the battery at about 97% state of charge. I then drove to my house nearby and parked without charging.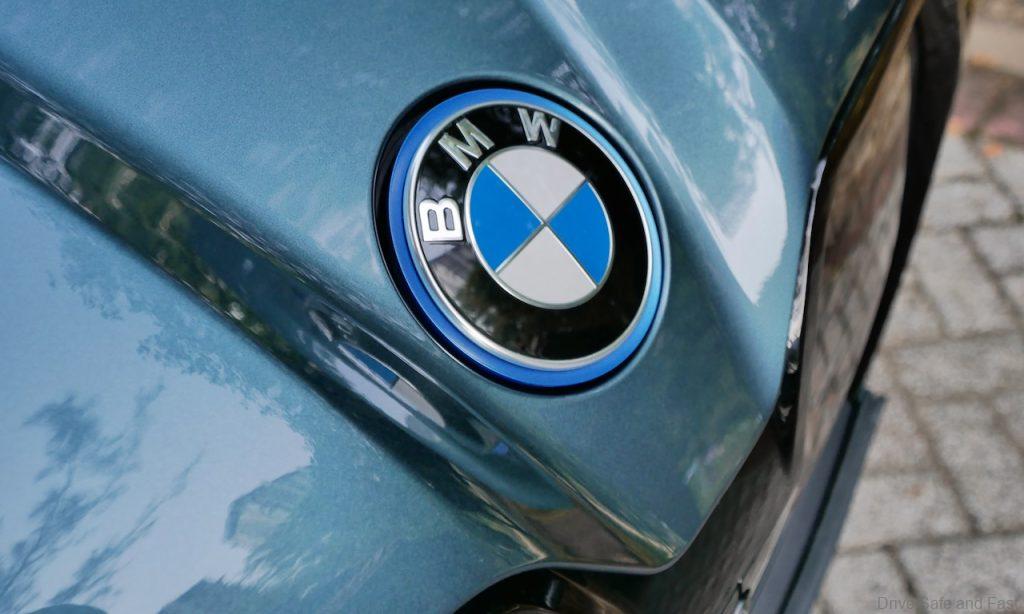 Traveling From KL To JB
The next morning I packed the car up with my things and set off by 7 am with the battery at 89% state of charge. I thought of doing a quick pit stop and top up at Pagoh R&R but changed my mind when I saw the charger was the slower AC-type – the amount of energy to time trade-off would have been poor. I completed my journey in about 3 hours, arriving at the Skudai R&R around 10 am. Highlights of the journey – light traffic except for one roadworks related slowdown, tailing an EQE who was also doing an interstate electric drive. Otherwise, it was quite uneventful.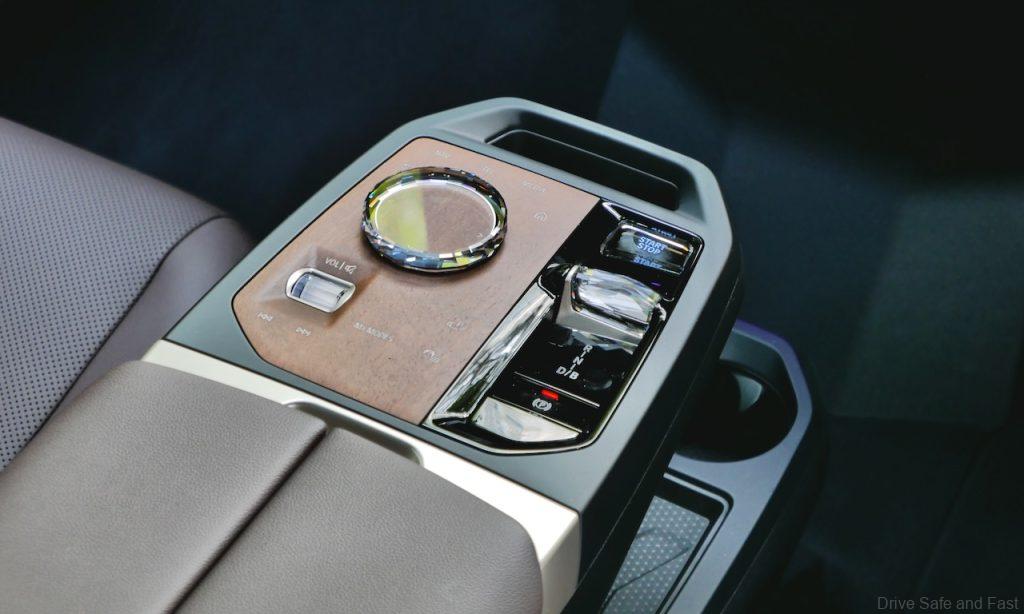 Charging Issues
I first drove to the BHPetrol station there with the 120 kW charger, which was linked to the JomCharge app. There was already one BMW iX3 charging there when I arrived, which would have effectively reduced the charging speed to 60 kW without reducing the price per minute (as far as I could tell). After attempting to set things up with the second charging nozzle, I was given an error message from the charging station.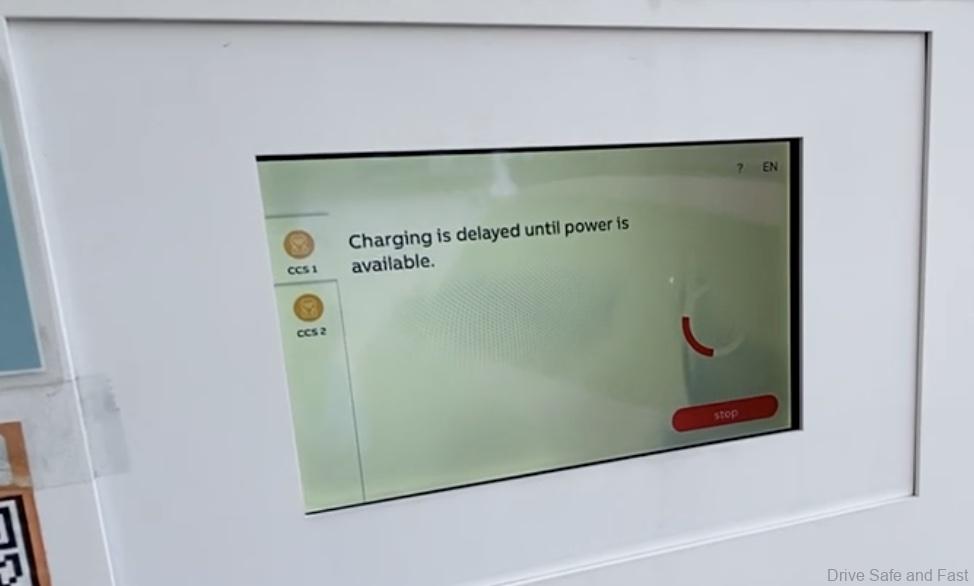 First, the message read "Charging is delayed until power is available." Then the vehicle itself gave a "DC Charging Station Error" message. And finally, the charging station said "Error. The car did something unexpected."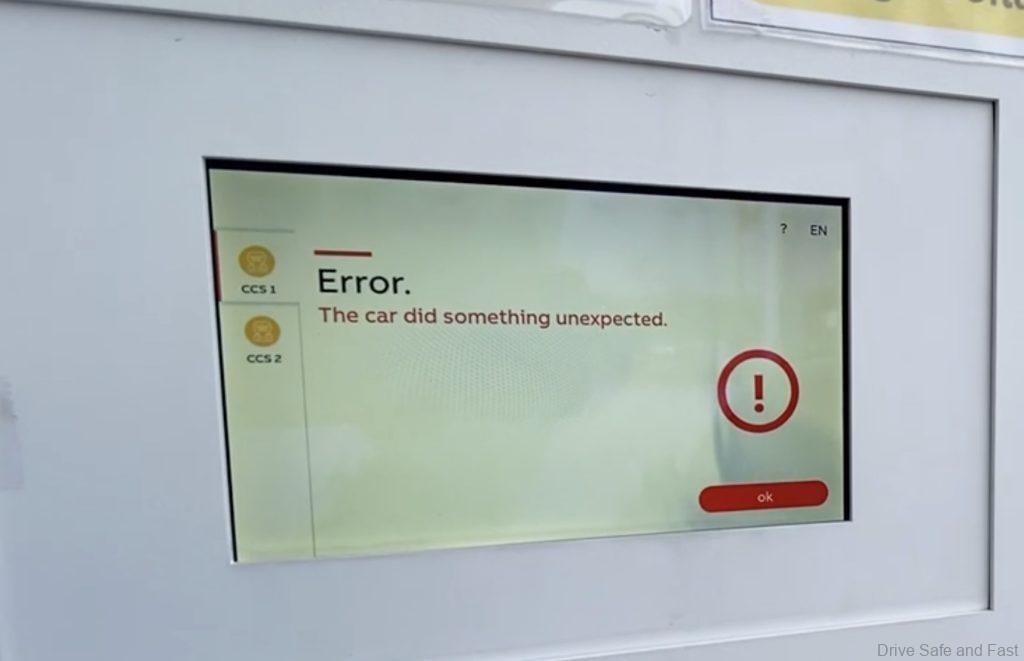 Both the machines were clearly playing the blame game and in the process, the BMW iX3's charging too had stopped. Disastrous. I couldn't even find the owner of the car to tell him to re-initiate his charging process. Plus, I was on a tight schedule, so I headed to the 50 kW DC Fast Charger across the road at the Caltex station. This was not ideal, but it would have been only slightly slower than the 60 kW split at the BHPetrol station. It was unoccupied, and I had no problems starting this one up through the same JomCharge app. At RM1.20/minute for a relatively slow 'fast charge,' I wasn't really getting my money or time's worth.
I spent nearly two hours at the attached Burger King (which had now been upgraded with a coffee machine since my last visit here with the C40). There were a few customers who gawked at the car but no one approached me like they did the last time. I spent my time at the Burger King having a small meal and finishing up my Toyota Camry review – itself involving another unique JB-KL drive adventure.
My total bill from JomCharge: RM124.80 for 1 hour, 43 minutes, and 57 seconds. I started charging the car at 19% and ended it at 95%. As I mentioned in my C40 trip, you get diminishing returns from charging past 80%. However, I decided to push to as close as 100% as I could as to ensure the lowest risk of range anxiety on the wedding day itself.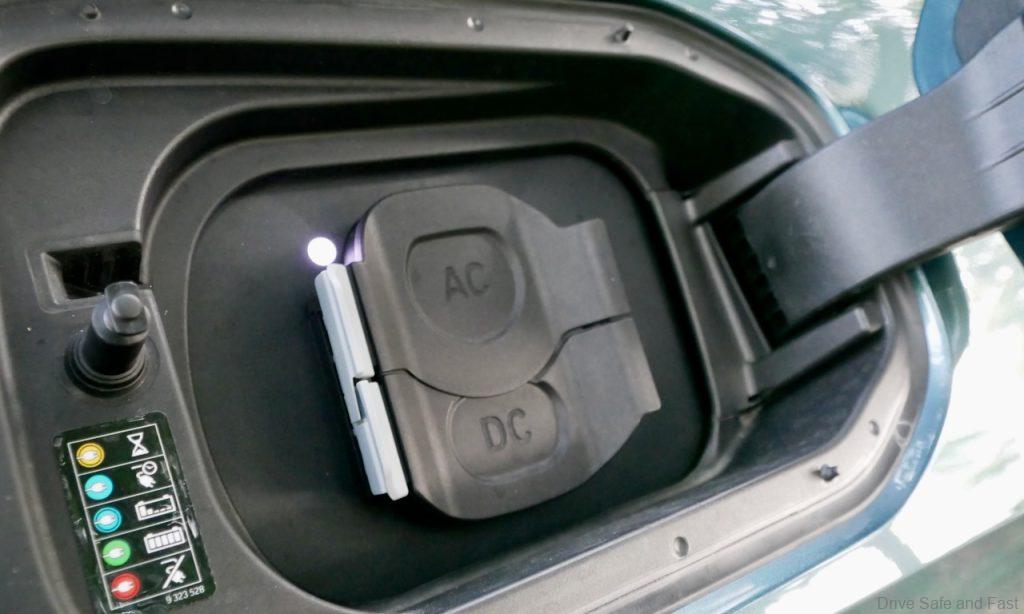 RM124.80 for 76% of a full tank… Worth it? Let's look at something like the BMW X6 – another 'statement car' from the company. It has an 83L fuel tank. Fueling up 76% of that tank would require 66.4L. At RM2.05 a liter, RON95 would have cost RM136.12. So, no, not overpriced if taken from a pure conversion standpoint. Factor in the time and planning and anxiety, and you might arrive at a different conclusion.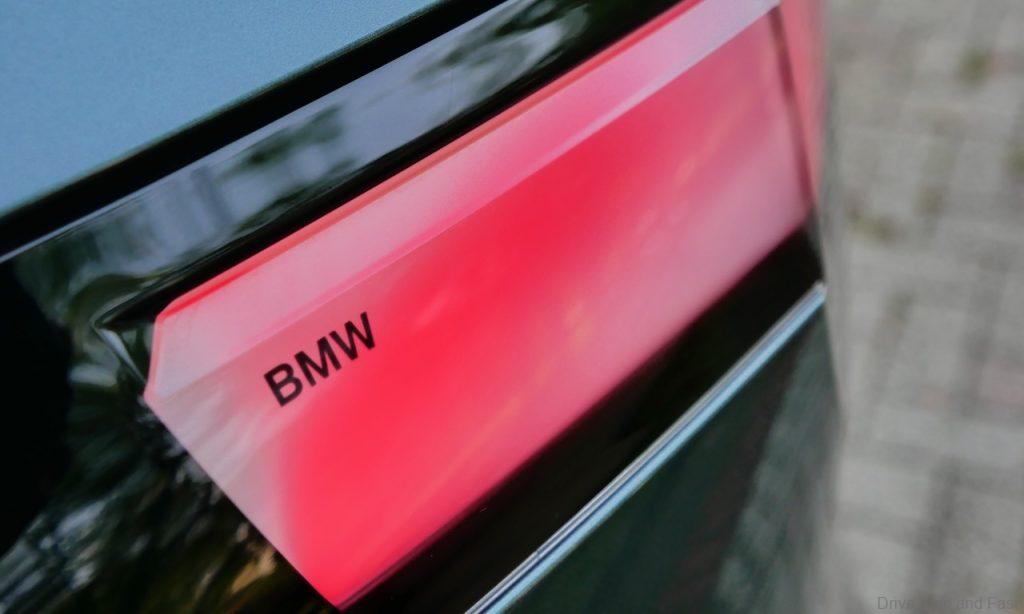 With the car at 95%, I headed to my family home and dropped my luggage off. Then I went to lunch with the groomsmen at Keystone Cafe before giving the car a wash and dropping it off at the groom's house to get decorated.
Floral Decor Challenge
The florist had a few challenges with the iX. Firstly, it lacks conventional door handles, so mounting flowers there was a no-go. Being an electric vehicle, access to the engine by mechanics was not considered essential by BMW engineers. Therefore getting the hood open required a quick tutorial on Youtube. There are pull tabs under either side of the dashboard instead of the usual 'double-pull' mechanism BMW ships its cars with.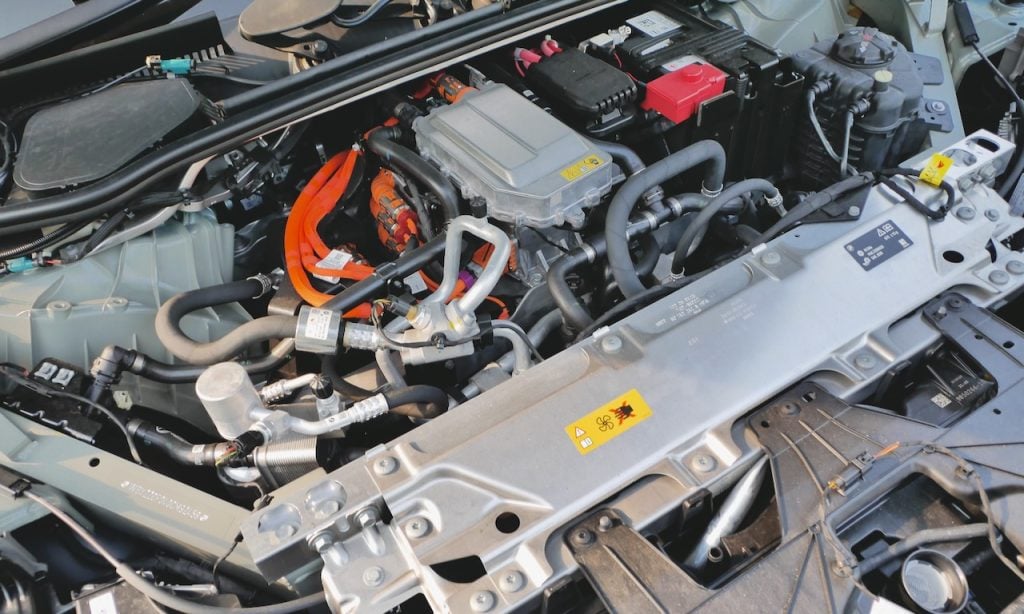 Besides that, the hood itself features no gas struts or manual hood prop rod. So we had two people hold it open for safety while the florist tied the flowers in place. This wasn't disastrous, but it was definitely not particularly safe as wedding car decorating is usually a one-person job.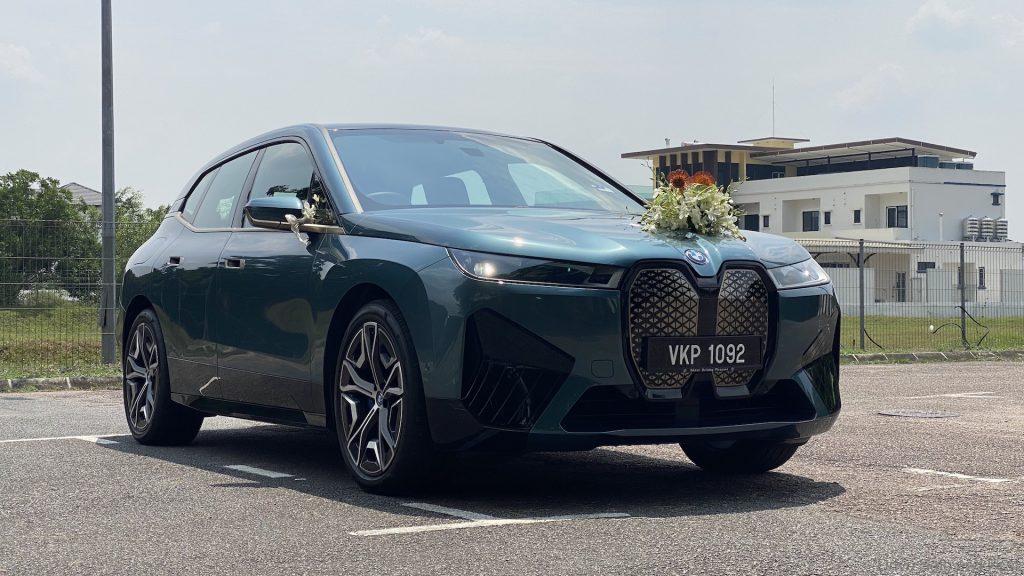 On the iX, you'll need at least two. The couple opted to keep the rear decor to a minimum to keep access to the boot available. After that, I drove the car around the 'Taman' to make sure the decor wasn't obstructing anything and to make sure it was fastened well.
Wedding Day
The next day we set off bright and early, keeping the convoy in formation below 80 km/h as recommended by the florist. The iX was a head-turner, especially in Blue Ridge Mountain Metallic with the copper accents. If the point of the wedding car is to look like the most important vehicle on that road for the day, the iX xDrive50 was perfect.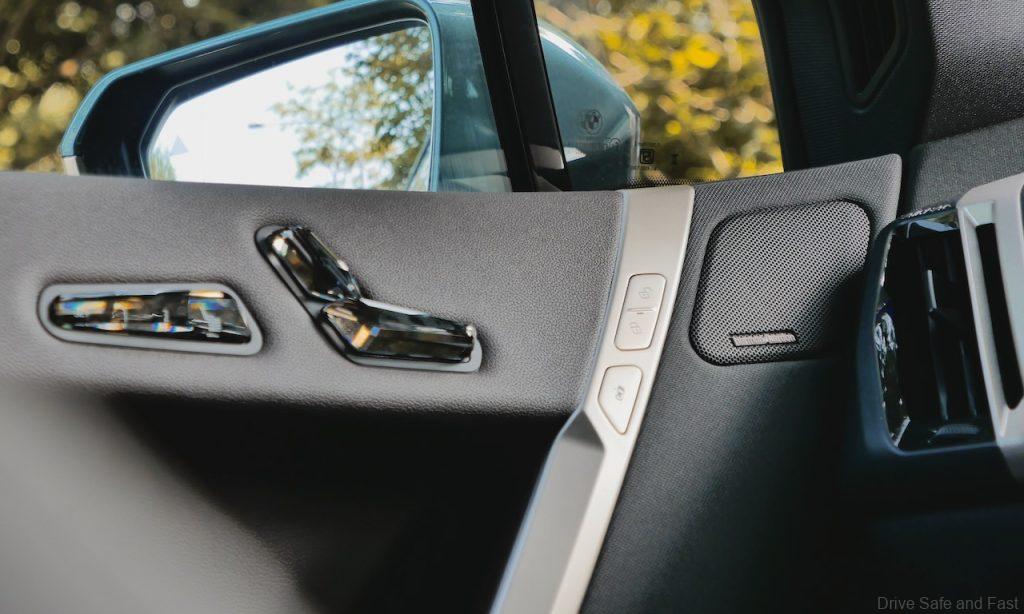 There was a lot that it did exceptionally well besides looking like nothing else ever conceived by mankind. It was exceptionally quiet, which meant not intruding on the tea ceremony when it had to be re-parked. Range anxiety was never an issue, as we sent the bride and groom home the next day with over 60% state of charge. It was brisk without being loud and large without being difficult to maneuver.
Unfortunately, there are some minor complaints to address. First, BMW omitted grab handles, which made it difficult to transport laundered and ironed wedding clothes properly. There are 4 hanger hooks in the rear but these are tiny and not suited to all hanger types. We ended up laying the clothes on the boot floor, which was not ideal.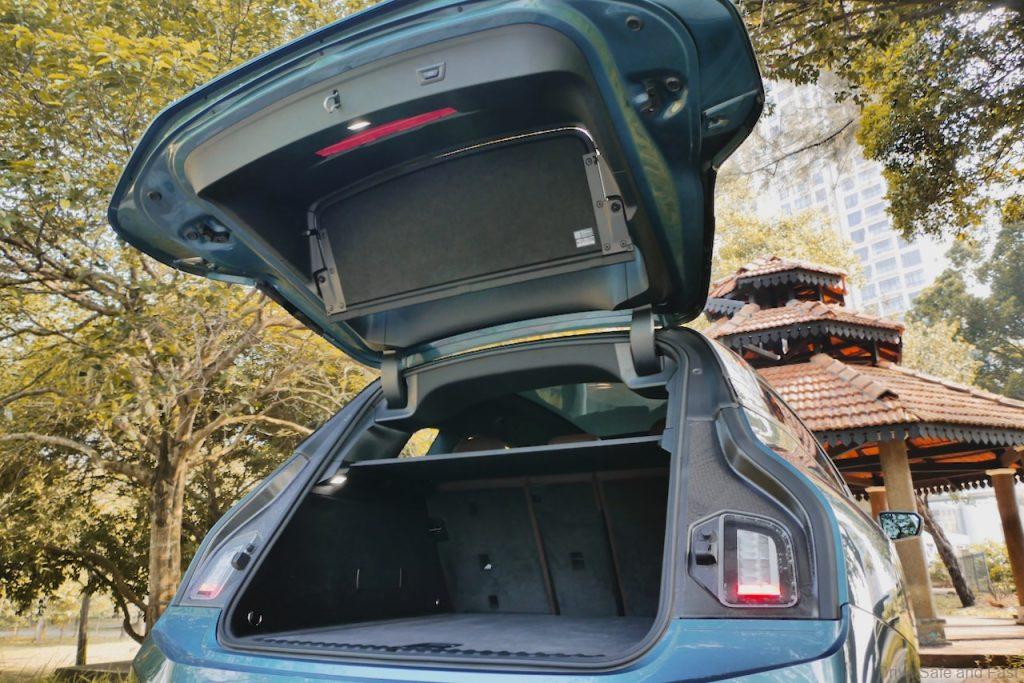 The headrests of the front seats don't have adjustable metal prongs, so you can't mount hangers there either. The second drawback was that the rear windows don't go down all the way. They stop about halfway down, which presented challenges to the video and photography crew who had certain shots in mind that had to be modified or scrapped.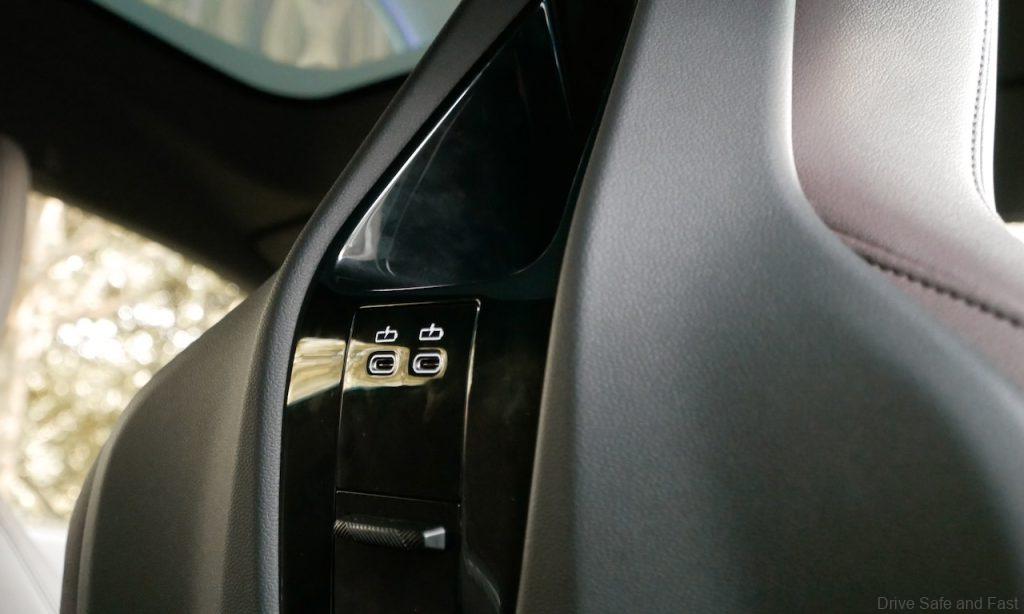 The other complaint was addressed above in the section about the decor – no hood props in place as far as I could tell.
Post-Wedding Day
The next day, I set off to Sunway Big Box Retail Park to check out the soon-to-be-opened Tesla Superchargers. These were the first Tesla Superchargers to be deployed in Johor. We weren't able to assign anyone to head down for the official launch, so I went ahead of the launch for a couple of pictures. It wasn't open yet, but most of the setup was ready.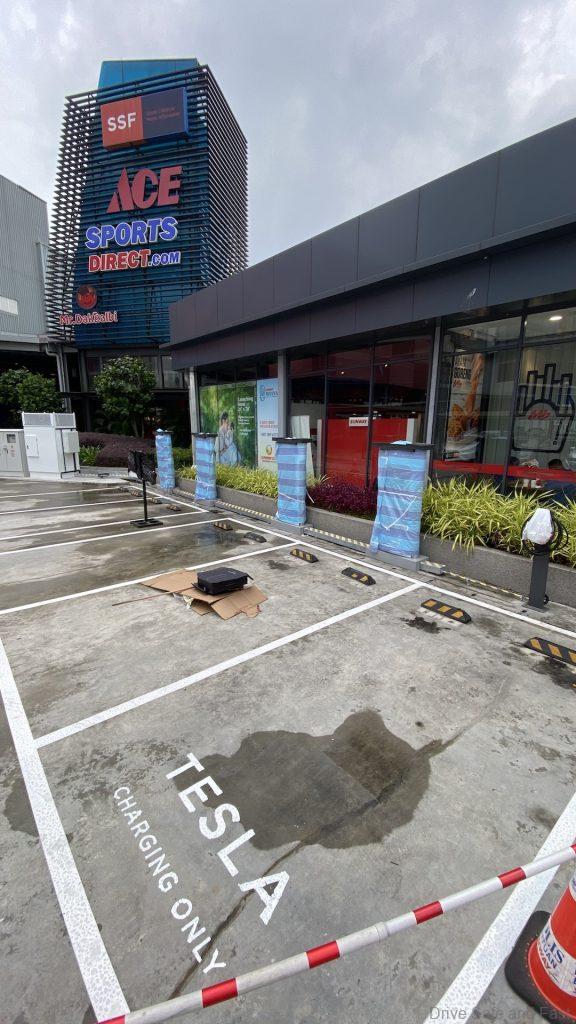 When I arrived at Sunway Big Box, the iX battery had been drained to about 50%. There were four 7 kW AC chargers available to use for free. I plugged up and charged the car for 90 minutes while I shopped for a new phone. This time spent shopping got the battery up to 59%, which wasn't great but parking and charging was free at least. I was driving back to my family home when I came across Auto Bavaria Skudai, a BMW showroom with DC Fast charging available. The friendly guard instructed me to use the Go-To-U app to access the 90 kW charger.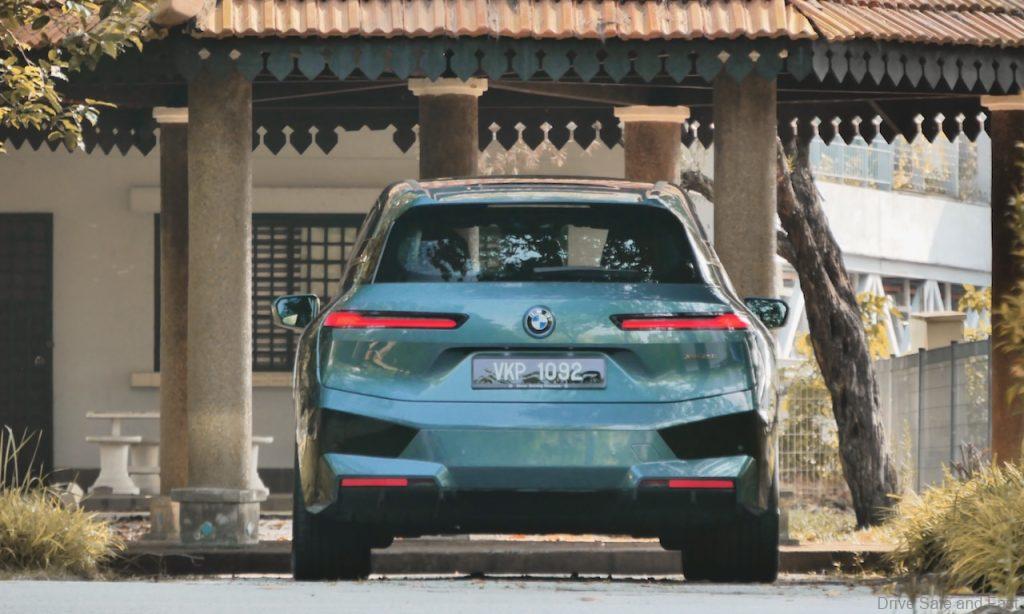 I signed up on the app, bought 'charging credits,' and got to charging. I had a small hiccup as the interface is different from JomCharge. It charges you for credits FIRST and then lets you buy a pre-determined amount of time whereas JomCharge just lets you activate the charger and charges your registered bank card when you're done.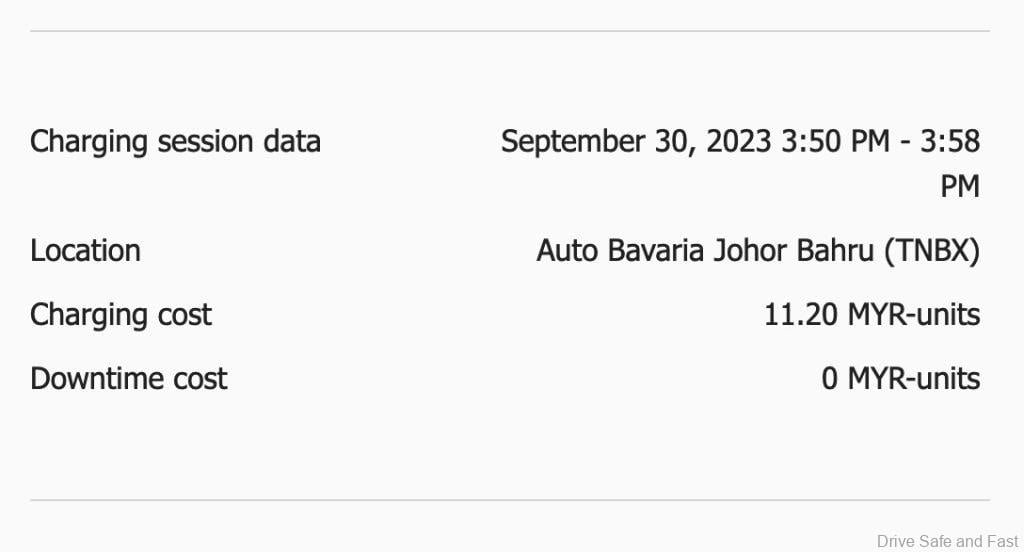 90 kW charging at RM1.60 a minute. The hiccup was that I had accidentally asked for 8 minutes of charge time initially. Meaning the car charged up from 3.50 pm to 3.58 pm and then sat not charging until 4.09 pm, when I noticed my error. I then charged from 4.09 pm to 4.42 pm. The grand total was RM63.82 for about 47 kWh of energy. I got there with 54% state of charge and left with 97%. 43% of a 'tank of fuel' for RM63.82 in under one hour. I was also served free coffee at the showroom despite not being a BMW owner or customer. Was all of this worth it?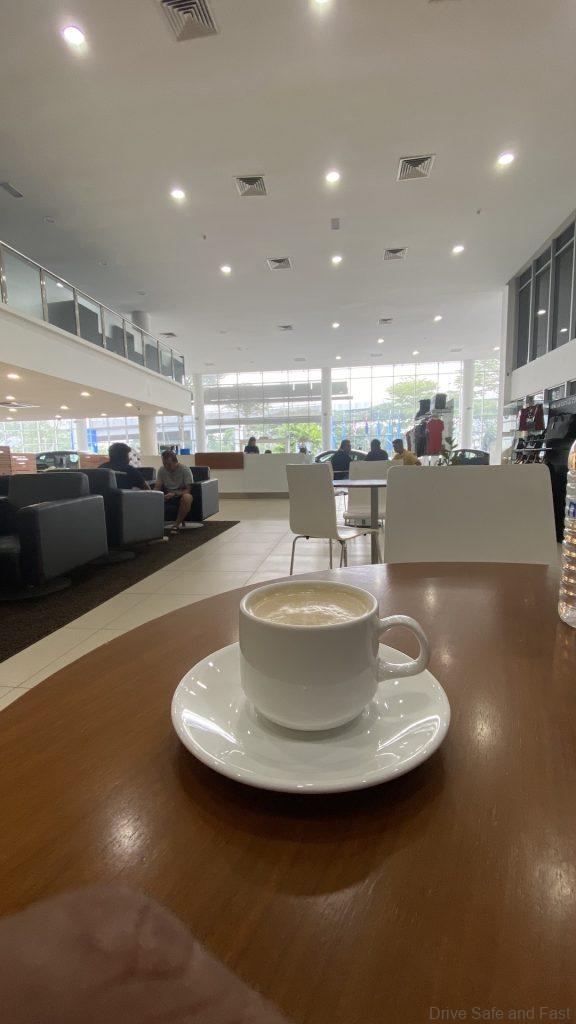 Let's return to our BMW X6 fuel up comparison. Fueling up 43% of an X6's fuel tank would require 35.7L. At RM2.05 a liter, RON95 would have cost RM73.2. So far both the 50 kW and 90 kW DC Fast chargers have been a little cheaper than subsidized petrol. The time factor, though… is an hour and a coffee worth RM10 to you?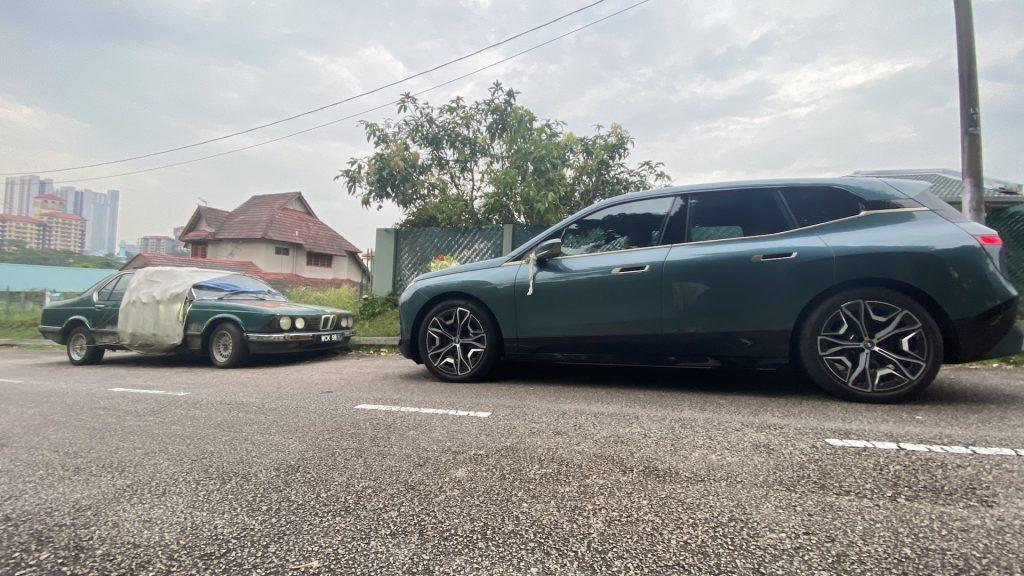 Later that day, I took my parents on a drive with the BMW iX. I gave them a short burst of the 523 hp and 765 Nm of torque dual motor output, which was accompanied by Hans Zimmer's almost comical IconicSounds soundtrack. I may have aged them a little with this little sprint to 100 km/h, but it was worth it for the thrill. I spotted our old friend, the abandoned first-gen 7 Series, and decided it was worth snapping a photo with the also greenish iX.
Traveling Back To KL With Grandmother
I left Johor Bahru the next morning with my grandmother at 7 am with about 90% state of charge. Just like my last EV trip, I attempted to use the Porsche-Shell HPC DC Fast Charger at Pagoh and just could not get it to work. This charging network is operated by JomParking. This time, it couldn't work because I had not finished setting up my Secure2U function on the smartphone I had purchased the day before.
Without Secure2U, I could not pay to reserve the charger and thus I had to complete the rest of my journey without a top-up. Technically, the problem here was my fault, but it just goes to show how many unspoken hurdles exist to using an EV for something that should have been a frictionless transaction. Simply letting customers 'PayWave' at the charging station like any other petrol pump should be the way forward, or at least an option.
I drove my grandmother back to Subang Jaya and reached with 23% state of charge remaining. I then visited Kelapa Oasis for my coconut jelly fix and headed to Klang. I knew there was a BMW showroom nearby where I might have been able to charge.
The vehicle's in-car navigation did not have this Wheelcorp Bandar Botanic showroom listed, but the JomCharge app on my phone showed that there was indeed a 90 kW DC Fast Charger there. So I navigated there, and another friendly guard allowed me to enter and get charging. Note that Wheelcorp in Klang uses JomCharge while Auto Bavaria in JB uses Go-To-U. There's no unified app for BMW electric customers to have access to DC Fast Charging stations in BMW's own authorized dealerships it would seem.
This charge up from about 15% to roughly 45% took 29 minutes and 11 seconds for 35.3 kWh and cost RM54. Going back again to the X6 fuel tank analogy – 30% of an X6's fuel tank is about 25L, which would cost RM51.25. This time it wasn't cheaper than petrol, plus there was still a time and anxiety cost involved. Admittedly I did not accurately record state of charge for this charge up, but the 15% and 45% figures are pretty close.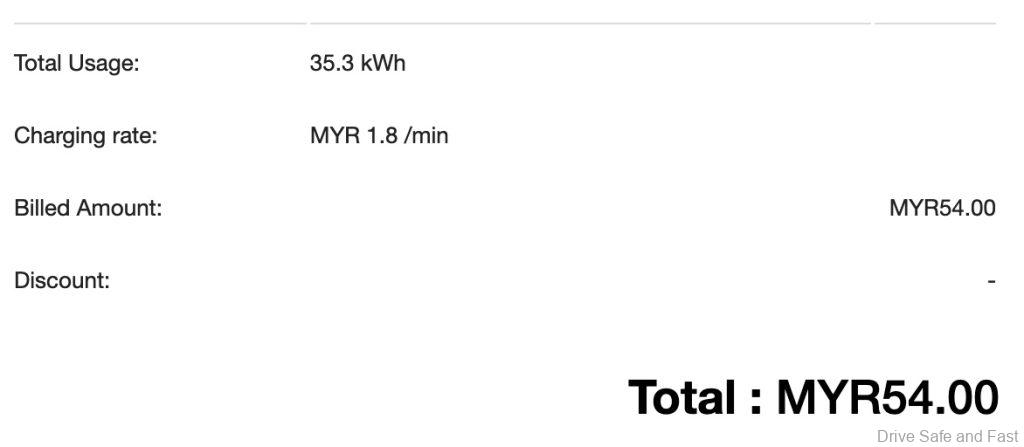 As I write this, I'm about to return the iX xDrive50 to BMW Malaysia's Cyberjaya HQ. My key takeaways:
Positive: The iX is an incredibly, almost comically interesting machine. I think they went about it in the right way. Some customers want a conservative EV, and there's the iX3 for that. Others want something out of this world, and the iX is exactly that. Every aspect has been reinvented, including the wheel, which is now an octagon.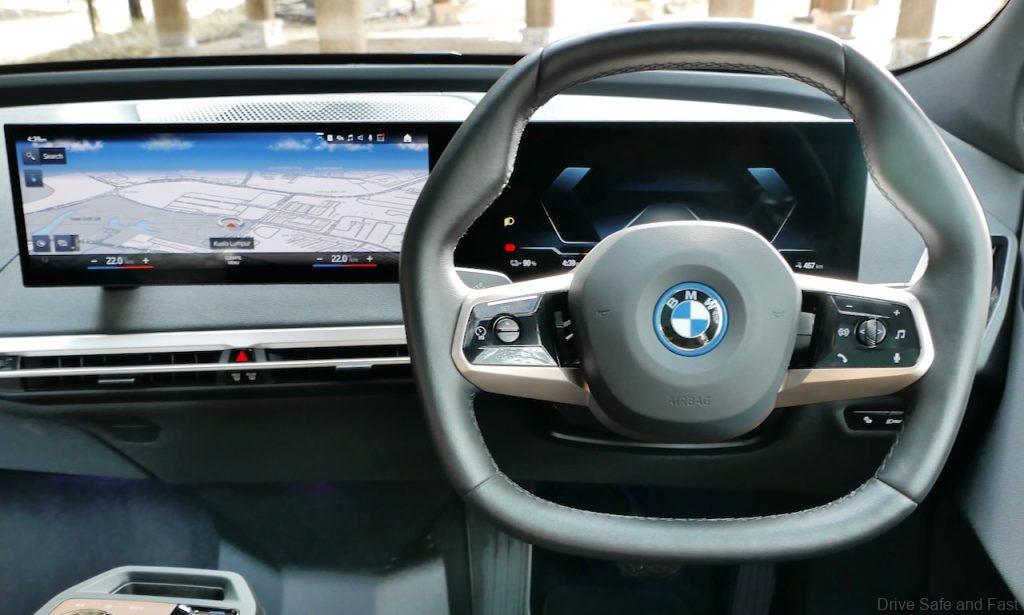 Park an equivalent Tesla Model S next to this, and the Model S will look boring and old school. You open the doors with buttons and they all have frameless windows.
Peer at what the doors are attached to and you find pure carbon fiber. The sounds, the materials, even the drive character are all designed to break through into the next age of mobility. I had my reservations before, but now I tip my hat to Domagoj Dukec for executing his vision without fear of repercussions.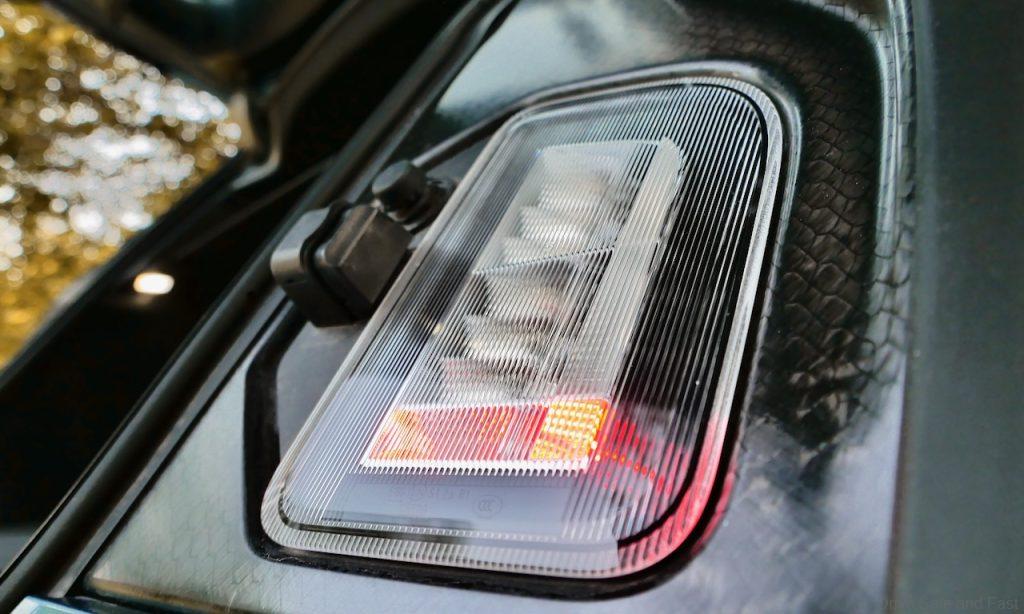 Neutral: I'm still on the fence when it comes to the EV revolution. On the one hand, the technology is incredible. It solves for all-out performance and NVH and refinement and packaging and safety and driver fatigue and emissions and internet integration in one sweep. On the other hand, it hasn't solved for cost, convenience, greater environmental concerns surrounding batteries, energy generation, and tire pollution. EVs are not a silver bullet. This means we either have to keep waiting and working on solutions or accept that these problems are forever.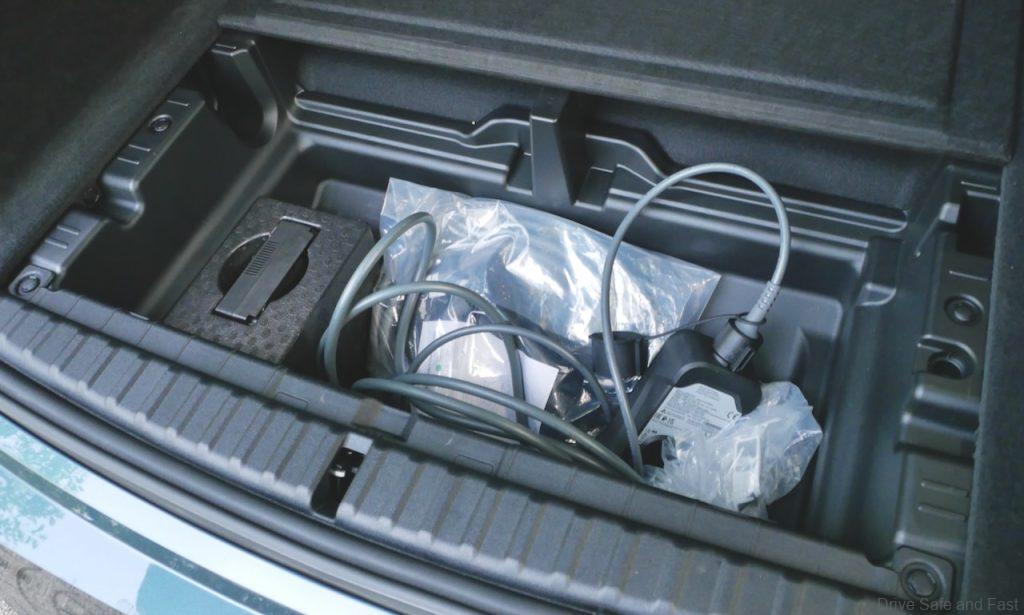 Negative: The government needs to facilitate the integration of EV apps under a GLC like Petronas and their Setel app. This isn't sponsored or anything, but parking all these EV operators under one app is necessary. The situation right now is WORSE than if you needed a Bonuslink card just to pump petrol at Shell, or a Mesra card to pump at Petronas. It's ridiculous how these apps are gatekeeping parts of the charging network like a bunch of techno-feudal lords. I'm also not convinced that EV interstate travel is on par with ICE or Hybrid interstate travel. I did JB-KL and KL-JB in three hours by driving the iX like I would drive any other BMW. But I also spent 4.5 hours plugged in to chargers from Thursday to Sunday. 2.5 hours if you don't count the useless 7 kW AC charge up at Sunway Big Box.
Until my next EV drive report.