Automotive
Published on October 24th, 2023 | by Subhash Nair
0
Isuzu Sending Base D-Max Along With X-Terrain To Conquer Borneo Safari
Isuzu Malaysia are sending both extremes of the D-Max pick-up to handle the Borneo Safari.
Isuzu is one of those rare brands that can build an entire reputation out of a single model. In the last few decades, Isuzu Malaysia's image has been centred around the D-Max pick-up truck. It's tough as nails and as capable as they come.
However, it's not just the most expensive variant of the D-Max that has that position in the market. The D-Max is built on a solid foundation and Isuzu Malaysia are keen to prove that at the upcoming Borneo Safari.
This year, Isuzu Malaysia will be sending not only three units of the full-spec D-Max X-Terrain, but two units of the base model D-Max Single Cab too.
"To conquer events such as the Borneo Safari where unforgiving jungle tracks not only require a vehicle to feature a well-designed 4×4 system, they also need to be engineered to the highest level of dependability in order to successfully emerge from the eight-day event unscathed.
"With the Isuzu D-Max's strong heritage in the truck business, it is undoubtedly one of the most dependable media vehicles the event has seen, having successfully carried the media and their equipment through all sorts of conditions every year for over a decade," said Okazoe
The inclusion of the Isuzu D-Max Single Cabs in the Borneo Safari will mean that both the 1.9L and 3.0L diesel engine options are tested in challenging conditions. Right now Isuzu is the only pick-up truck brand to offer two engine options on their "workhorse" single cab variant. Even on this basic specification, you get a competent four-wheel drive system with a differential lock, allowing it to traverse even the most challenging terrain.
Isuzu Returns As Borneo Safari's Diamond Sponsor
The Borneo Safari is one of the most difficult off-road courses in the world and 2023 will be the 31st time it's being held. Isuzu Malaysia returns once again as the Diamond Sponsor of the event.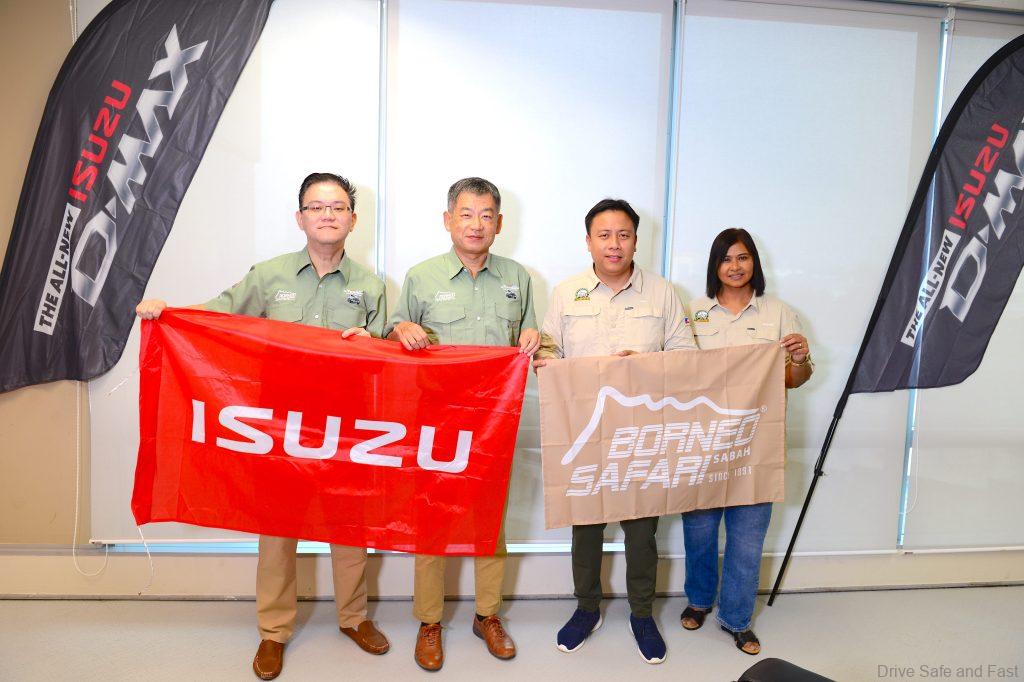 Mr Akazoe presented the sponsorship documents and the keys to the official media vehicles for the event to the President of the Sabah Four-Wheel Drive Association Faez Nordin before the event's kick-off dates on the 29th of October 2023. It begins in front of the Sabah Tourism Board and will run through the mountainous Sook and Ranau regions before ending in Kota Kinabalu after a week.
The event is done in partnership with Tourism Malaysia, the Sabah Tourism Board and Red Springs Sdn Bhd. A series of videos will be produced to promote the event and Sabah as an adventure destination. Stay tuned via Isuzu Malaysia's social media platforms for details on their 'Watch-and-Win' contests that will be held after the event.