Automotive
Published on October 13th, 2023 | by Subhash Nair
0
Surprise, Surprise, MARii's Madani Is Somehow Linked To Failed MYAirline Business
Former MARii CEO, Madani Sahari may have a link to MYAirlines by way of Trillion Cove.
This week, the hot news topic in Malaysia is of course MYAirline Sdn Bhd which is the failed low-cost airline that suspended its operations suddenly and almost without warning due to "severe financial challenges".
MYAirlines customers were left stranded at airports across the nation as check-in counters were left unattended after the company made its suspension official.
The whole situation shocked even YB Anthony Loke, the Minister of Transport, who called their behaviour irresponsible and has instructed MAVCOM to find a way to re-compensate the affected passengers. The Edge looked into MYAirline to find out who were the people in charge of such a poorly-run operation. Turns out that Datuk Madani Sahari may have some indirect link to one of their investors.
Linking MYAirline To Datuk Madani Sahari
SSM shows that the Trillion Cove Holdings Bhd had a 10% equity stake in MYAirline. This was the money lending and financing company involved in an alleged bribery case with Datuk Madani Sahari while he was the CEO of the Malaysia Automotive Robotics and IoT Institute.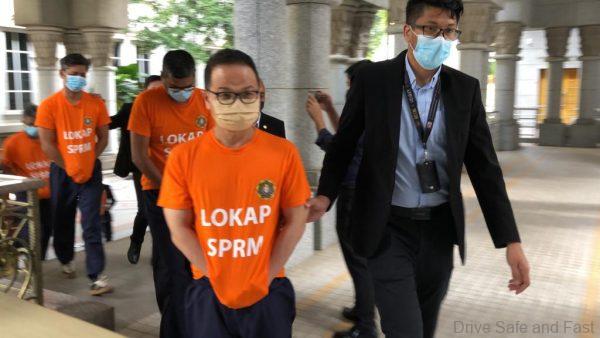 Datuk Madani himself was not involved in MYAirline, as far as we can tell, but the connection to Trillion Cove Holdings is difficult to ignore. Among other charges, Madani is accused of receiving fees through transactions amounting to RM19,000 from Trillion Cove Holdings Bhd accrued from the purchase of RM1 million worth of Redeemable Preference Shares-i.
Datuk Madani has a total of 12 counts of money laundering against him totaling RM1.038M but he has pleaded not guilty to all charges.
The Largest Single Shareholder Of MYAirline
According to the Companies Commission of Malaysia, the single largest shareholder of MYAirline is Datuk Allan Goh Hwan Hua. He's a director of both Trillion Cove and Zillion Wealth, which own a 10% and 88% equity interest in MYAirline respectively. The remaining 2% is owned by Rayner Teo Kheng Hock, the MYAirlines' CEO who stepped down for "health reasons" shortly before the company suspended operations.