Automotive
Published on April 14th, 2023 | by Subhash Nair
0
Madani Sahari, Former CEO Of MARii, Charged With Accepting RM5M Bribe
Madani Sahari gets charged in court for accepting a huge bribe while in charge of MARii.
The former CEO of the Malaysia Automotive, Robotics and Internet of Things Institute (MARii), Madani Sahari, has pleaded not guilty to accepting a RM5 million bribe two years ago. This was reported by multiple news media websites today including FreeMalaysiaToday.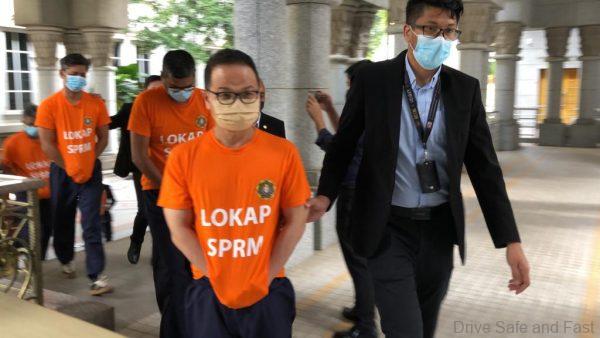 The charge follows his arrest just over one year ago. Back in March 2022, MACC remanded the former MARii chief and investigated him under Section 17(a) of the 2009 MACC Act. It is unclear if this arrest has anything to do with the charges brought against Madani Sahari today. Madani has been in charge of MARii in its previous form (Malaysia Automotive Institute) since 2010. His agency is responsible for assessing which vehicles receive Energy Efficient Vehicle (EEV) status and as such is the gatekeeper for any brand looking to sell cars in Malaysia.
At court today, the charge levied against Madani alleges that he received the sum of RM5 million from Khow Chuen Wah to assist Syarikat Aspire Knowledge Sdn Bhd in obtaining the letter of award for a RM12 million project. The alleged offence took place on July 8, 2021, at Seksyen 15 in Malaysia.
MARii is an agency under the investment, trade, and industry ministry (Miti). Madani was charged under Section 16(a)(A) of the Malaysian Anti-Corruption Commission (MACC) Act, which provides for up to 20 years' jail and a fine no less than five times the alleged sum upon conviction.
Judge Rozilah Salleh granted bail of RM300,000 and fixed June 8 for case management. Kudos to MACC, all investigators, prosecutors, whistleblowers and the Malaysian judiciary for taking action. While we maintain that all are innocent until proven guilty, we have long been critical of Madani Sahari's MARii and their methods. It was his greed during the pandemic that really disgusted us as he looked to work with a disgraced cosmetic surgeon on some venture at the expense of the tax payer. Let us hope that justice prevails and this puts a bit of fear in all who hold offices of power in the Malaysian government.