Automotive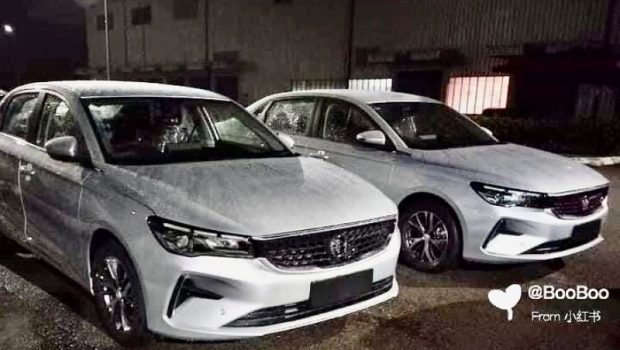 Published on October 23rd, 2023 | by Sounder Rajen
0
Proton S70 With No Camouflage Spotted On Social Media
Take a look at this rebadged Geely which will be the new Proton S70
So a few days ago, I was scrolling Tik Tok, as one does, and to my surprise saw a video with a massive font stating "Proton S70 Baru!," or something to that effect. I remember thinking, "what? Many assumed we would be getting the S50, so what is this now?" Let's dig deeper.
So not too long ago, a video showing what Proton is set to unveil as the Proton S70, (this name does make more sense than S50) and since then, it has been making the rounds and causing a stir on social media. While I am aware this is just what appears to be an older Geely Emgrand rebadged, I am still very excited for this car.
Moreover, I am well aware of all the issues that Proton cars have had and despite recent events leading to the Proton name going up in flames (pun intended), I am still very much a Proton fanboy and likely always will be. Plus, the blue paint the car is finished in is also so beautiful to me and I can't wait to see the final product myself.
Many may not be aware but Proton has had long periods in time where it has not had a C-Segment sedan in its lineup and this is a shame to me as I think the C-Segment sedan is the most ideal of all segments. The Proton Waja is now a forgotten relic and the Preve and Suprima S are almost there so the S70 arrives just in time.
On top of that, Proton already offers the Persona for the B-Segment and thus, does not need an S50 replacement right now and the D-Segment has also recently become empty as the Perdana mysteriously disappeared from the brand's website and since the 70 number denotes a C-Segment like with the X70, this makes sense right now.
We also covered a new engine Geely was working on a while ago with cutting edge thermal efficiency and this was a 1.5-litre hybrid which you can read about here. So will we see this engine on the new Proton S70? It is likely to be a turbocharged hybrid but I feel Proton would benefit from a simpler 2.0 and/or 1.8-litre N.A engine instead.
As far as looks go, well the S70 pretty much looks like the Geely Emgrand it is based on, similar to the X-series SUVs which all closely resemble their Geely counterparts but this is not a bad thing as it looks very nice. Proton has also stated it will be a C-Segment car that costs as much as a B-Segment car and this is a good thing too.
So what do you think about the new Proton S70? I personally can't wait to see it in person.