Automotive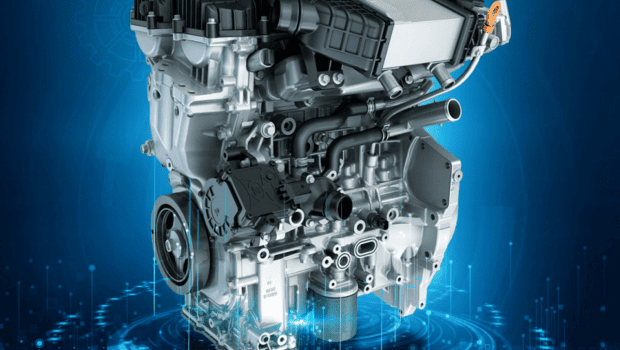 Published on February 23rd, 2023 | by Sounder Rajen
0
Could This New Geely Hybrid Engine Be Used In The Proton S50?
The Geely Bhe15 Plus hybrid engine with a 44 Percent thermal efficiency is here
Nothing has been confirmed yet so it is possible that I am getting carried away but if this is true, then we finally have a reason to be excited for a new Proton again for the first time since the reveal of the popular X50 SUV. This time, not just because of a rebadged Geely car, but also for the brand's Bhe15 Plus Hybrid Engine.
So with the proton Persona being facelifted late last year, it is highly unlikely that Geely would straight up axe the car and introduce the new Proton S50 sedan, which was speculated to have been sighted being tested in heavy camouflage, but this new hybrid engine could just be the game changer the brand needs to justify this madness.
But what makes this new engine so special? Well, this is Geely's new Raytheon Hybrid Engine BHE15 Plus, which just rolled off the production line, and has a thermal efficiency of 44.26 percent. While this means the engine has many advantages, the main one is that it is more fuel efficient than other similar engines.
Moreover, if Geely and Proton do not put this new engine into the new Proton S50 to rush its introduction into Malaysia, which I feel will make the most sense as then it would directly rival the Toyota Vios and ever popular Honda City, perhaps Geely may be planning a "Proton S70" for this engine as a successor to the Preve and Waja.
I have a special fondness for the Proton Waja and was a fan of the proton Preve but after the latter was discontinued, our first national carmaker has not had a C-segment sedan offering for a while and while some may say a 1.5 litre Geely engine is underpowered for the C-segment, I ask, was the Honda Civic 1.5 underpowered?
Yes, granted the Civic had a turbocharger, but since this is a hybrid engine, I think an electric motor or two will more than make up for the smaller displacement. Plus with Proton prices and Geely intelligence added into what might be unrivalled fuel efficiency, well the Honda Civic may finally have some competition.
Either way, there is a good chance we will never see this high thermal efficiency Geely engine in any Proton products here in Malaysia for the foreseeable future but hey, one can hope right? Also which do you guys think will be more likely from Geely? A new C-segment sedan offering or a Persona replacement?
Either way, I think, this new engine, if utilized properly, will actually propel Proton, and indirectly Geely, to new heights of success in Malaysia, especially if it is indeed used in the new Proton S50 and I honestly would be the first person to place a booking.
What do you guys think though? Will we ever see this Geely engine in Malaysia or not?