TechTalk
Published on October 27th, 2023 | by Sounder Rajen
0
Scania Malaysia Rolls Out The First New Bus Generation (NBG) Chassis
The Scania NBG is the pioneer to a new level of sustainable mobility
Scania Malaysia has just rolled out the first New Bus Generation (NBG) chassis from it's Regional Product Centre (RPC) at Port Klang today. The new and improved chassis offers the best in sustainable mobility, profitability, and driver & passenger environment to fleet operators.
Compared to previous generation chassis, the NBG can save up to 9 percent on fuel and emissions without compromising on performance, to provide fleet operators with the best profitability and sustainability. The NBG range of chassis, for urban transport and regional coach, also comes FAME-prepared up to Biodiesel 100 as standard.
Moreover, the NBG is built to offer enhanced safety for both drivers and passengers through reinforced chassis construction and the chassis also comes with standard safety systems such as EBS, ABS and Traction Control along with Advanced Driver Assistance Systems (ADAS) features.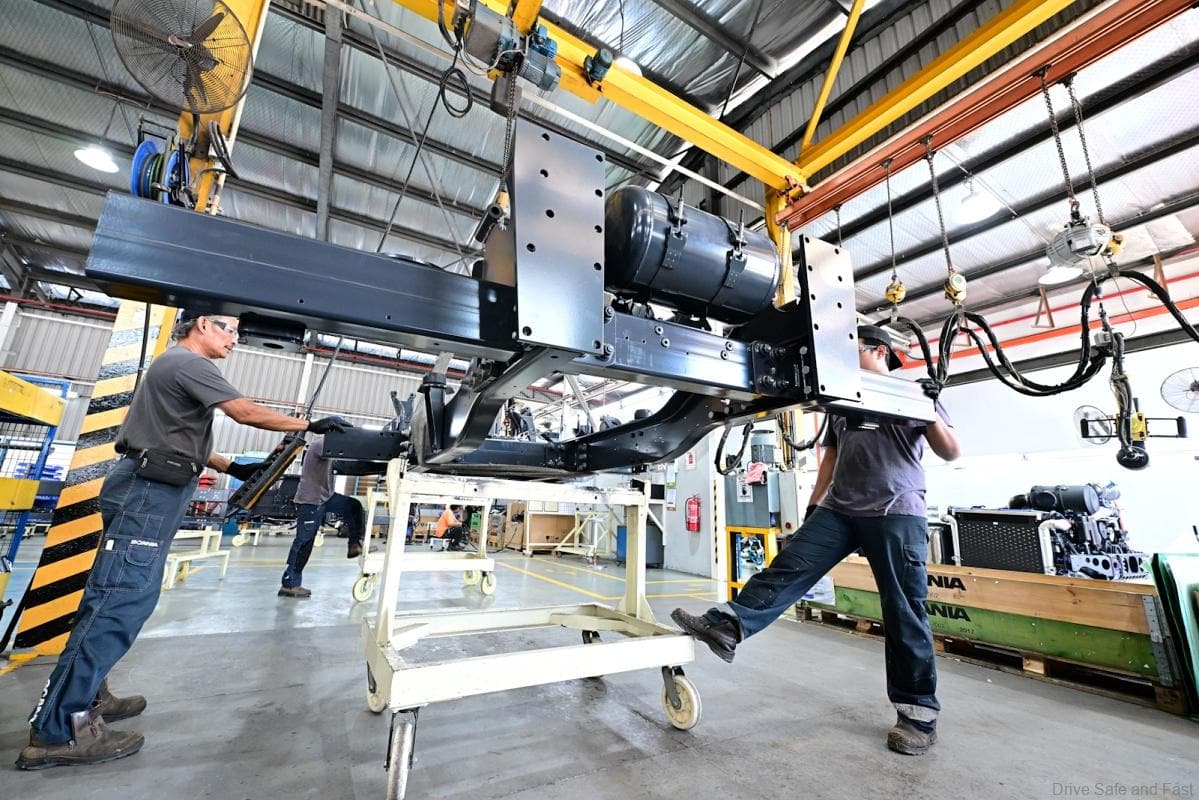 The NBG is developed with driver and passenger environment in mind. The first-class driver area offers the best possible work environment in terms of ergonomics, reachability, climate control, and comfort. It also offers excellent visibility, an overall well-balanced vehicle, a powerful and reliable powertrain and great turning radius.
A comfortable passenger experience is achieved through a forgiving suspension, an efficient gearbox with smooth transmission, powerful engines, and a well-balanced weight distribution. Additionally, the efficient climate system, low noise and high-quality environment and excellent drivability to further improve comfort.
On top of that, every purchase of a Scania NBG chassis comes with 2-year Maintenance. Fleet operators who sign up for a Repair and Maintenance Contract will get Scania's comprehensive maintenance and repair solutions, with a transparent contract and service at their convenience.
Scania Financial Services can also assist fleet operators by providing flexible financing and insurance solutions tailored to give operators predictable costs and manageable risks over the entire lifecycle of their vehicle. With Scania's wide range of service networks, fleet operators are assured they are supported, wherever they are.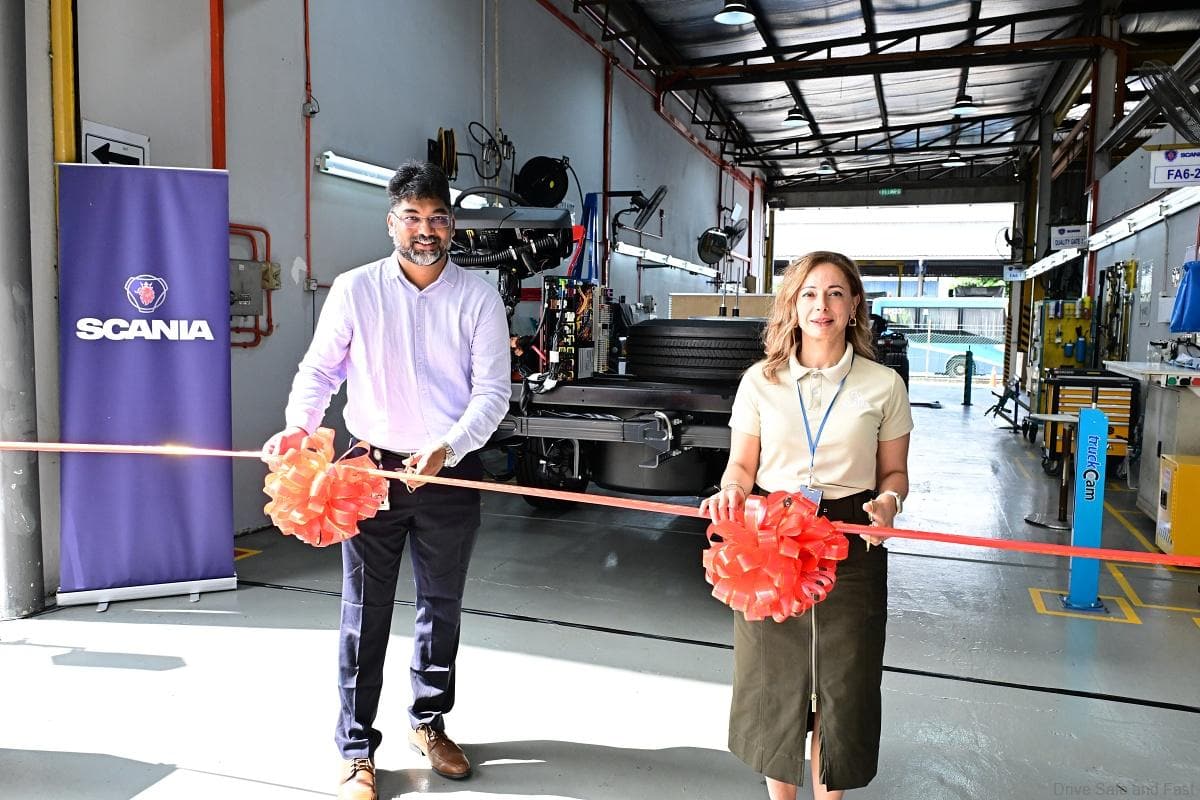 All NBG chassis come with 10-years of Scania Fleet Management Monitoring Package for operators to monitor the operational efficiency of their fleet. When operators include Driver Training & Coaching for their drivers, it can also significantly reduce fuel consumption and CO2 emissions by up to 10 percent.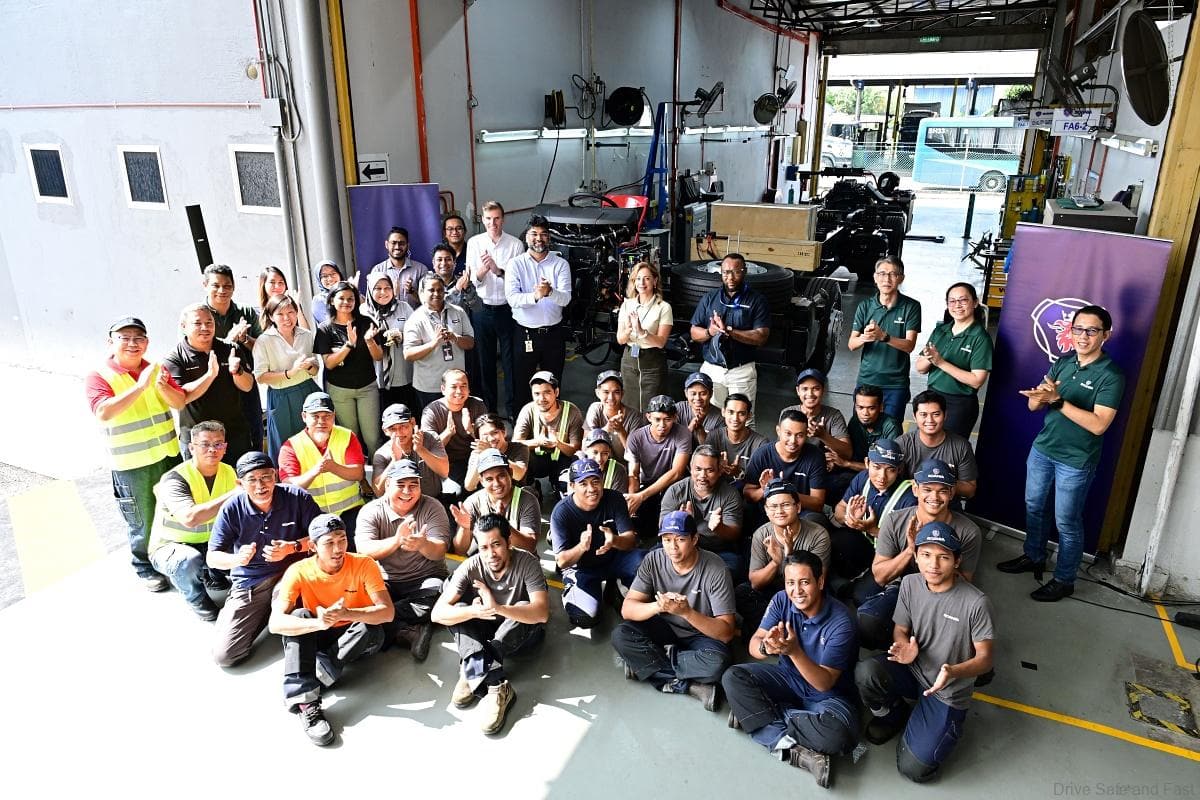 Fleet operators who purchase a bus or coach with a Scania NBG chassis will automatically be inducted into Scania For Good Loyalty Programme and earn 5,000 Loyalty Points and signing up for a Repair and Maintenance contract will earn them a further 10,000 Loyalty Points.