Automotive
Published on November 9th, 2023 | by Sounder Rajen
0
Facelifted 2024 Audi SQ8 SUV Revealed, Malaysia Receiving It Soon?
With huge discounts on Audi EVs here, will Malaysia see this Audi SQ8 SUV next?
Facelifts are an essential part of keeping any car relevant for any customer base and any brand as well. Now we have just seen the facelifted version of the Audi SQ8 flagship SUV from the brand but with many European brands pushing for electric vehicles, will Malaysia receive this petrol guzzling SUV at all?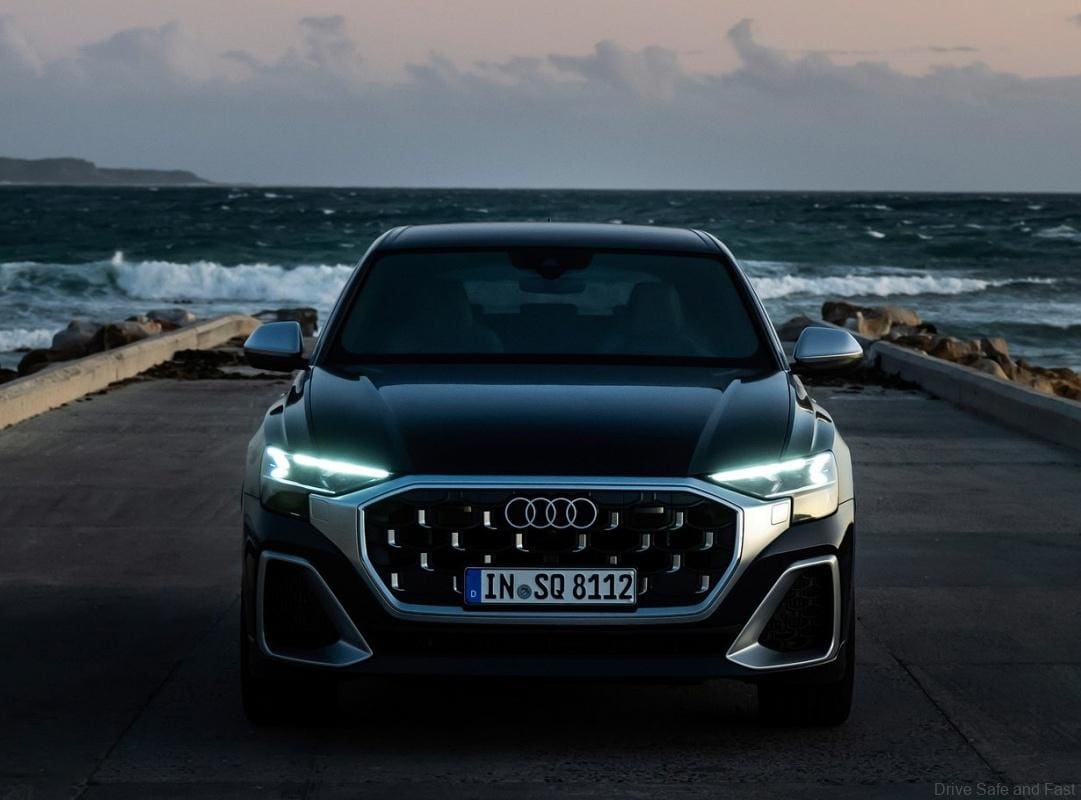 Well, without wasting any further time, the changes for the 2024 model year Audi SQ8 are very similar to the Audi Q8 in that the main exterior change includes a redesigned front end along with slimmer headlights up front but this time with the grille surrounds featuring a different coloured paint finish resulting in a two tone look.
Moreover, similar to the Q8, the 2024 Audi SQ8 also features the updated Matrix LEDs as an option. HD Matrix LED headlights with the Audi laser light are also available, which work with 24 LEDs and a high-power laser diode each and are immediately recognizable via a blue ambient light incorporated into the headlights.
On the inside, the seams on the seat trim in the base model also now come as standard in a contrasting gray color as well as options for fine grain ash natural silver for the standard model, carbon twill matt, and aluminium linear silver grey for the Audi Q8 featuring the S line sport package, as well as for the SQ8 TFSI to choose from.
On top of that, similar to the Q8 once again, Audi is also expanding the range of apps with support for third party apps like Spotify for the first time along with regular software updates and a constantly expanding range of apps make for even greater individualization of the infotainment system in the 2024 Audi SQ8.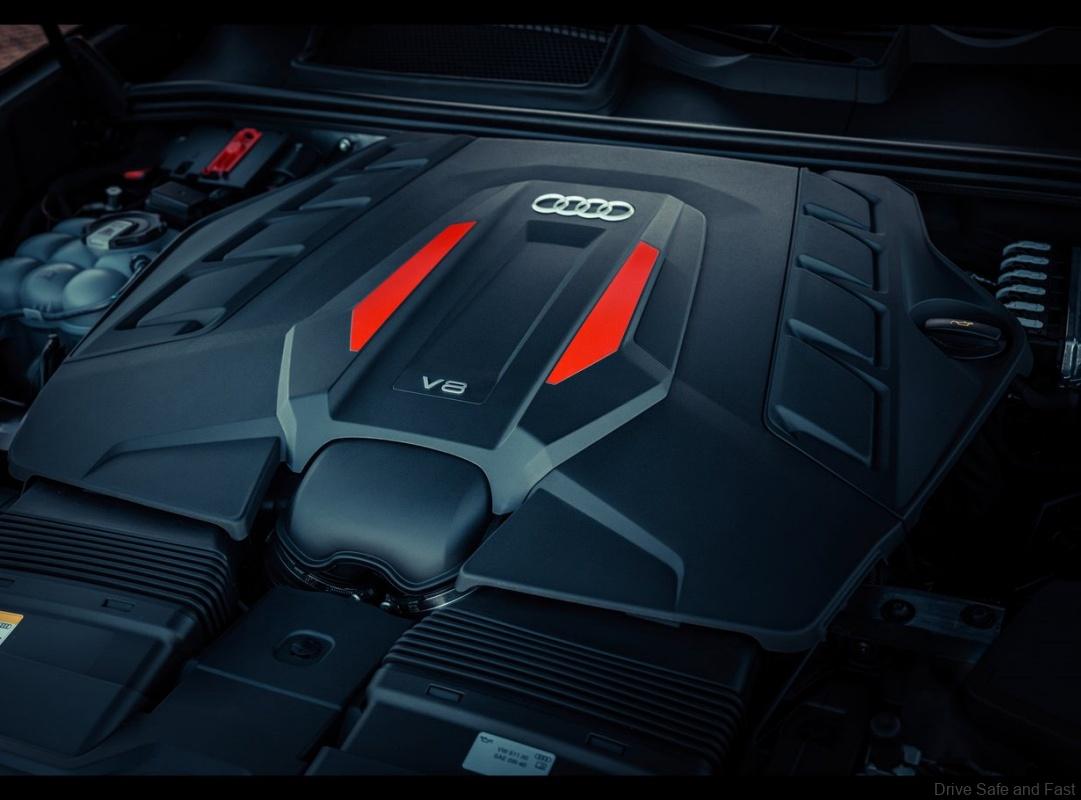 Of course, the 2024 Audi SQ8 also receives electronically controlled air suspension with a continuously adaptive damping system as standard equipment on the SQ8 TFSI but optional on other trims as well as optional all-wheel steering (again standard on the SQ8 TFSI) just like with the Q8.
Kicking off the 2024 Audi SQ8 range is the 45 TDI quattro, a 3-litre diesel engine making 231PS of power and 500Nm of torque, allowing the massive SUV to accelerate to 100 km/h in 7.1 seconds on to a top speed of 226km/h.
Alternatively, there is the 50 TDI quattro, a more powerful engine with 286 PS of power and 600Nm of torque with a century sprint time of 6.1 seconds and a top speed of 241km/h and the Q8 55 TFSI with a 3-litre six-cylinder Otto engine which makes 340 PS of power and 500Nm of torque propelling the mammoth Audi SUV 100 km/h from standstill in 5.6 seconds on to its electronically limited top speed of 250km/h.