Motorsports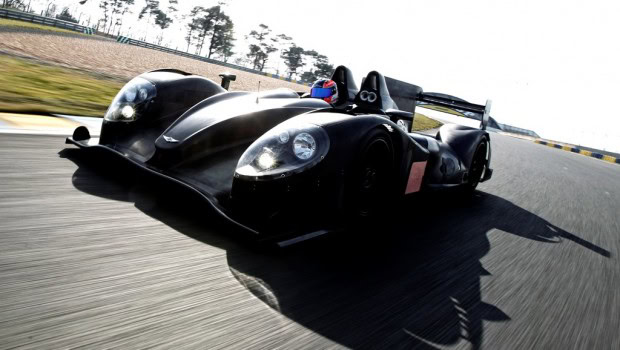 Published on August 7th, 2014 | by Daniel Sherman Fernandez
0
Le Mans Race Car, Onroak Automotive's Ligier JS P2 Explained
Onroak Automotive's Ligier JS P2 is the first car to be entirely designed and built by Onroak, the manufacturing arm of OAK Racing, which won last year's 24 Hours of Le Mans and FIA World Endurance Championship.Design of the prototype, which is based off its stillborn LMP1 project, began in earnest last year at its workshop in Le Mans, with the first car having recently been completed.
Chassis: Ligier JS P2 (HB Composites) Class: LMP2 (LMP1) Engine:  Nissan VK45 4.5-litre V8 N/A Engine: Honda HR28TT 2.8-litre V6 Twin turbo Fuel: Petrol Transmission: Xtrac 6 speed sequential Brakes: Brembo Weight: 900kg Fuel Tank: ATL 75 litres Year introduced: 2014
The Ligier JS P2 is the first racing car conceived entirely in house by the Onroak Automotive design department. Its team started from a clean sheet of paper with the intention of designing an LMP1 chassis, but customer demand saw them switch focus to LMP2. The result is a new car which will be available for the three remaining seasons of the current ACO-FIA regulations in force until 2017 and that complies with its cost capped LM P2 regulations. 
The three engines currently on offer, the Honda HPD, the Judd HK and the Nissan VK45, can all be installed in the car's engine bay. It will accommodate powerplants from HPD/Honda, Nissan and the BMW-based Judd, with at least two of the three set to be used in the car this year.
The JS P2 will turn its first laps later this week on the Le Mans Bugatti circuit with Alex Brundle, who has been named as one of two development drivers for the new LMP2 project. European Le Mans Series competitors Thiriet by TDS Racing will campaign a Nissan-powered model while a 2.8-liter Honda V6 turbo will be installed in a JS P2 for OAK Racing Team TOTAL, which is set for a full-season campaign in the Asian Le Mans Series. A third Ligier could be run at Le Mans by OAK, either for its No. 35 entry or the FIA WEC season-long effort, which run under the G-Drive Racing banner.
OAK's Morgan-Nissan currently running in the TUDOR United SportsCar Championship, meanwhile, is expected to be replaced by a Ligier post-Le Mans.