Automotive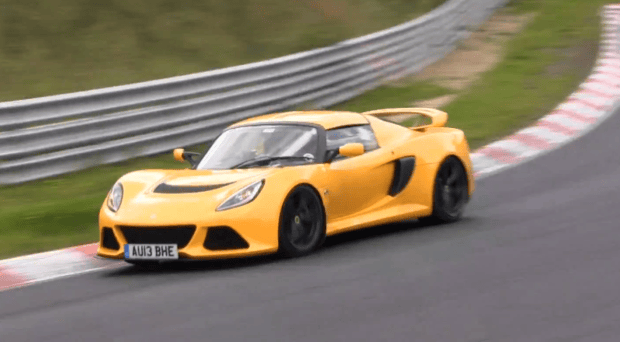 Published on September 23rd, 2014 | by Daniel Sherman Fernandez
0
Lotus Testing New Exige S @ Nurburgring
Lotus was recently spotted testing two Exige 'S' prototypes at Nurburgring. They did not look very different to the ones already on sale, which leads us to believe that these are 2015 or 2016 model year cars with slightly more power or some sort of half-aggressive, half-soft special edition to battle the recently launched Cayman GTS.
The Exige first entered production in 2000 as what was essentially only a two-door coupe version of the Elise. In 2012, a major update came about with the arrival of the Series 3 model, which also meant the supercharged 3.5-liter V6 from the Evora S was being made available. To accommodate the 350PS engine, the new model is 25cm longer and 5cm wider than before, not to mention a whole lot sexier. Still, despite what many consider the best chassis on the road, it still fails to match sales numbers comparable to its Porsche rivals.
Lotus recently announced its cutting 325 jobs or a quarter of its entire workforce due to financial shortages which means that the company is looking to be leaner and more effective. Trimming the fat, well done.