Motorsports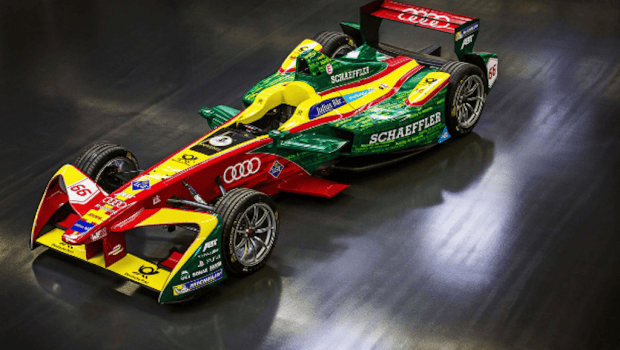 Published on September 4th, 2016 | by Subhash Nair
0
Audi to Become Involved in Formula E
Audi is going to intensify its future commitment in the world's first racing series for fully electric race cars. Starting in the 2016/2017 season that opens in Hong Kong on October 9, Audi will increase its involvement in Formula E Team ABT Schaeffler Audi Sport. In addition, it is planned to incorporate Formula E into a factory-backed motorsport program as of the 2017/2018 season.
Audi Sport has been giving its name to the team ever since the inaugural 2014/2015 Formula E season and in the Brazilian Lucas di Grassi making one of its factory drivers available in the course of this cooperation. In addition, the team has been able to use Audi Sport's infrastructure in Neuburg. Starting in the 2016/2017 season, Audi is going to intensify the existing partnership with Team ABT Schaeffler Audi Sport by financial and technical support. For the 2017/2018 season, on the road toward a fully-fledged factory commitment, Audi Sport will be joining the development step by step in close cooperation with technology partner Schaeffler.
Audi's commitment in Formula E will be visible to the fans as well. With immediate effect, the four rings will be prominently featured on the sides and the rear wings of the ABT Schaeffler FE02. The fully electric single-seater race cars will be sporting their new liveries on the race track for the first time from Monday to Wednesday next week (September 5 to 7) at Donington Park in the UK where the final tests will be held before the Formula E season starts in Hong Kong.
The 2016/2017 Formula E season calendar currently features twelve races in ten international metropolises. On June 10, 2017, the electric racing series will visit Berlin. The two final races will be held in New York (USA) on July 29/30, 2017.
The drivers of Team ABT Schaeffler Audi Sport are Daniel Abt (Germany) and Lucas di Grassi (Brazil) who are now tackling their third joint Formula E season as teammates. Di Grassi was third in the drivers' classification in the inaugural season and as vice champion just barely missed the championship title in the 2015/2016 season.