Motorsports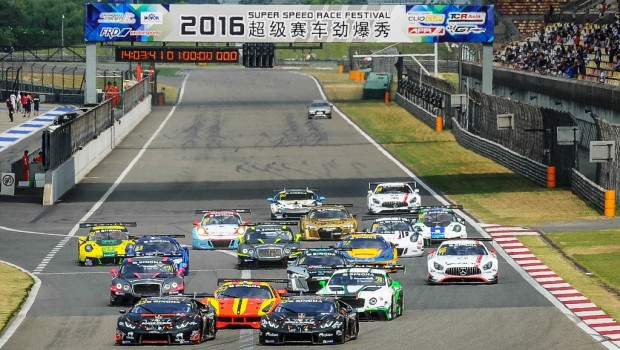 Published on September 10th, 2016 | by Amirul Mukminin
0
GT Asia Series Returns to Shanghai for Final Event of the Season
After five outstanding events, the 2016 GT Asia Series is fast approaching the last meeting of the year, and whilst originally scheduled for the new Zhejiang circuit in China, delays in the final stages of construction have seen Motorsport Asia Limited – the promoter of the region's leading GT category – make alternate plans.
Always a popular venue on the calendar and the scene of the closest finish in GT Asia history three weeks ago, the Shanghai circuit will once more play host to the hottest marques on the planet with the final two rounds of the championship held on the same October date as originally scheduled (21-23 October).
"We had big plans for Zhejiang and were fully in support of their proposal to develop another great international venue in China, but sadly, despite assurances all year to the contrary, they've been unable to complete the circuit construction ahead of our scheduled date, so we had no other option but to find an alternate venue," David Sonenscher, the CEO of Motorsport Asia explained.
"It's disappointing in many ways, not the least being that the industry needs to support the development of new venues in Asia and we felt we were at the forefront of providing that support, but for the sake of our competitors, we needed an alternative that was going to provide the best solution to the challenge we were facing, and a return to Shanghai delivered that solution."
Just three weeks ago, Shanghai was the scene of one of the best events in GT Asia Series history. Mercedes-AMG made a return to the category after a three-year absence and was one of six marques that qualified less than one second from pole on the full-length Formula One circuit! That very same afternoon during the opening race, Ferrari, Bentley and Audi were separated by just two tenths of a second on the line after 60-minutes of intense door-to-door racing, paving the way for a similar result for the season finale.
"Our schedule will be slightly different this time around given the program we're running to," Sonenscher explained. "Qualifying will come on Friday afternoon, with the penultimate race of the season on Saturday morning ahead of the final race of the year on Sunday afternoon where we'll crown the 2016 GT Asia Series champion