Motorsports
Published on July 11th, 2017 | by Daniel Sherman Fernandez
0
Drift Prince, Tengku Djan Ley is back on TOP
Tengku Djan Ley wins first place at the King of Nations Drift Pro Series this past weekend, making it his second win in the two months since his return to competitive drifting.
Tengku Djan beat out 31 other drivers from nations such as Australia, Japan, Indonesia and Thailand in order to secure the top spot. Djan took first place, with Rysandhy Akbar Rais of Indonesia in second place and Hirohide Tanaka of Japan in third.
The King of Nations Drift Pro Series Round 6 took place on the 8th and 9th of July at Plus Elite Speedway, and involved a total of 46 drivers from all over the world.
Tengku Djan, also known by his title "The Prince of Drift", is a professional, competitive drift racer and 2-time Formula Drift Asia champion. He represents one half of the MaxxOil Drift Team, the other half being fellow competitive drifter Charles Ng Kaki from Hong Kong. The two qualified in first and second place respectively in Saturday's qualifying run.
Tengku Djan had previously come first place in the Drift Competition (Thailand) in May 2017. The Thai competition was his first after returning from a 4 year hiatus from competitive drifting.
Tengku Djan won the race with his Nissan Silvia Chevy LS7. The car is built up to competition specifications and Formula Drift USA's regulations. It is equipped with all safety devices, and is powered by a 7.0-litre (L) with the latest in racing technology.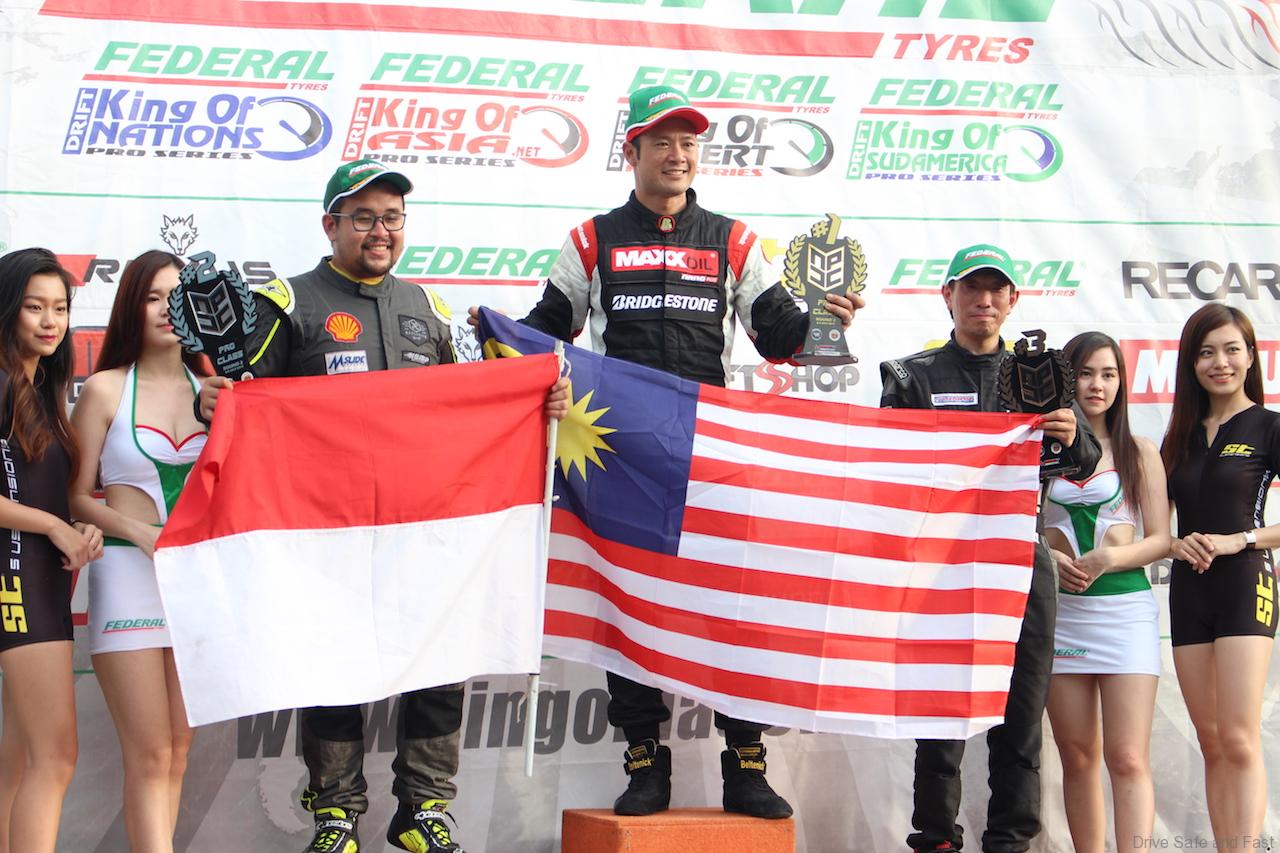 Big thanks to everyone who came to support us!" Tengku Djan writes on his Facebook page. Tengku Djan is the brand ambassador for MaxxOil Malaysia, a motor oil brand from California, USA, and has been racing as part of their team for the past few years.