Cars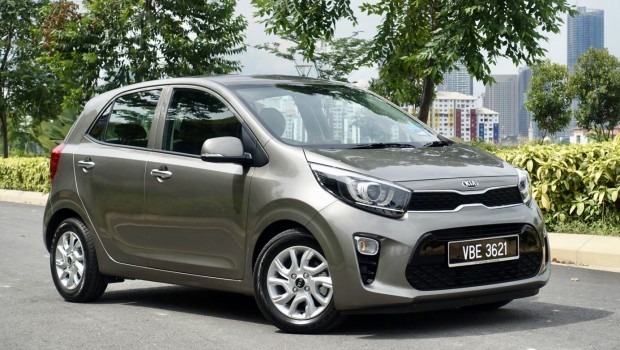 Published on April 16th, 2018 | by Subhash Nair
0
The Kia Picanto Feels More Expensive Than it is
At just under RM50,000, the 2018 Kia Picanto looks, at least on paper, like a really bad financial decision next to an RM41,500 fully-specced Axia.
And for Picanto money, you can go up a segment to a Myvi 1.3 Premium X or Proton Iriz 1.3 Executive – both much more suitable for anyone looking to ferry around more than 1 passenger.
But the moment you step into one of these little Kias, you're going to see where that money goes. The interior build quality is just amazing – almost Volkswagen level in terms of material choice, fit and finish. The design is quirky, mature and modern. It's clearly a talented team that was responsible for this cabin.
Tasteful use of glossy black and muted grey plastic accents give the interior a clean, smart appearance. It's not premium, but it doesn't look cheap.
The gear knob is rounded and lovely to handle. The side air cond vents are taller than they are wide – so you still get full sized vents but they take up less space on the dashboard. The instrument cluster features large, easy-to-read dials.
Android Auto and Apple CarPlay are fully supported, and the 7" infotainment unit is freestanding, with a clean, monochromatic graphics theme.
Keyless go and push-to-start come as standard. 6 airbags, traction and stability control are in the Picanto, and despite its small size and low weight, there are disc brakes at the rear.
The exterior design is just as good as the interior. It shows the right amount of aggression but isn't overly sporty looking. A nice selection of attention-grabbing colours like Lime Light, Honey Bee and Pop Orange are available, but Clear White and Titanium Silver (pictured) are also around for those who prefer to blend in.
A 5-year warranty with unlimited mileage takes ownership worry away.
The 4-cylinder engine is super smooth, featuring dual variable valve timing and lots of torque to get the 983kg car moving. The 4-speed auto is geared for seamless city driving. Though there's no 'tip-tronic' style selection, you can get yourself to gears 1-4 through the gated selector. We found no need for that, even with 4 adults in the car. Suspension setup is also great for a car with such physical restrictions. Comfort, especially up front, is surprising. Roll is kept at a minimum and the car feels confident and agile when pushed.
What would we change about the Picanto? Well, nothing really! A manual option would have tipped us over the edge, for sure. But in today's market, how many Picanto buyers ARE there, and how many of those would opt for a manual gearbox? Not enough for a viable business case.
Like we mentioned in the beginning, it falls into a difficult spot. To us, a Myvi or Iriz just makes more sense to most Malaysians. But for anyone looking for a well-built city car, the Picanto is unmatched in terms of design, build quality, safety, equipment and refinement.
Watch our Sights & Sounds video of the car here. An Autophiles video review is also in the pipeline.