Motorsports
Published on April 13th, 2018 | by Subhash Nair
0
The Lamborghini Super Trofeo Celebrates 10th Edition and the Huracán Evo's Debut
The Sepang round, which will officially kick off the 2018 edition of the Lamborghini Super Trofeo Asia on April 14-15, and the Monza one, which will open the European series the following week, will inaugurate the tenth season of the one-make series for the racecars of Sant'Agata Bolognese. This is an important milestone that coincides with the debut in the three continental series (North America, Asia and Europe) of the Lamborghini Huracán Super Trofeo Evo, the announced protagonist of another eventful year that will culminate with the World Final taking place at the Vallelunga circuit in mid-November.
Despite drawing inspiration from the previous model, which was the protagonist of a glorious cycle started in 2015, the new car is also looking to the future. Under this last aspect, it marks a further step forward in terms of innovation and safety: it is conceptually more similar to a GT3 and its sophisticated aerodynamics is characterized by a "fin" on the rear hood.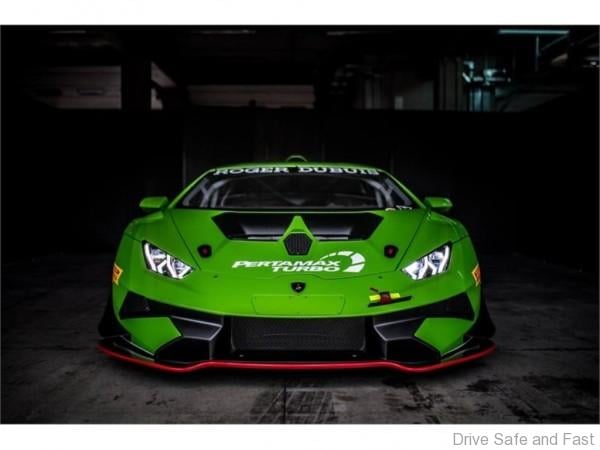 In Malaysia, a new chapter will be opened thanks to the Lamborghini Huracán Super Trofeo Evo, but the series will always be characterized by continuity and the increasing success it has encountered since 2009 (the debuting year of the Lamborghini Super Trofeo Europe) until now. This success is also demonstrated by figures: 755 drivers from 59 different countries have participated in the series in the last ten years; 279 races have been disputed at 42 different circuits (including those of the Middle East series, established at the beginning of last year), in 18 countries; not to mention the 4155 pit-stops, 41.000 Pirelli tires used, 6461 laps, near 32.000 km and over 211 racing hours corresponding to almost 600 days of "racing" activities on track, test sessions excluded.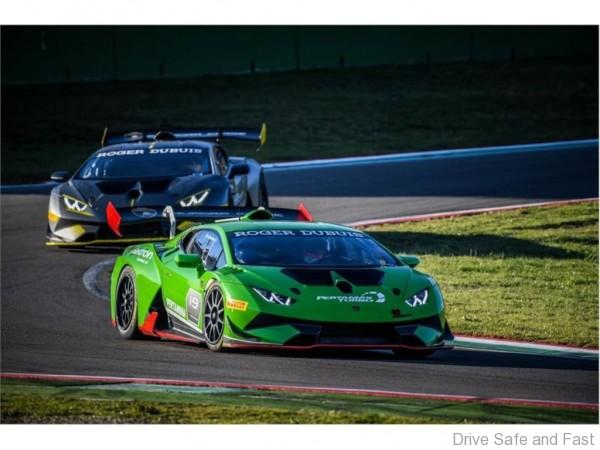 To all this must be added the high level of the drivers and teams that have made this championship ever more exciting yet balanced and therefore extremely spectacular. Also this year, the championship will be held simultaneously in three different geographic areas.
Each continental series consists of six double rounds and will finish with the World Final taking place at Vallelunga on November 17-18. After Sepang, Sebring, Valencia and Imola, the Italian circuit near Rome (which already hosted the first edition of the World Final in 2013) is ready to welcome back all the main protagonists of the Lamborghini Super Trofeo Asia, Europe and North America.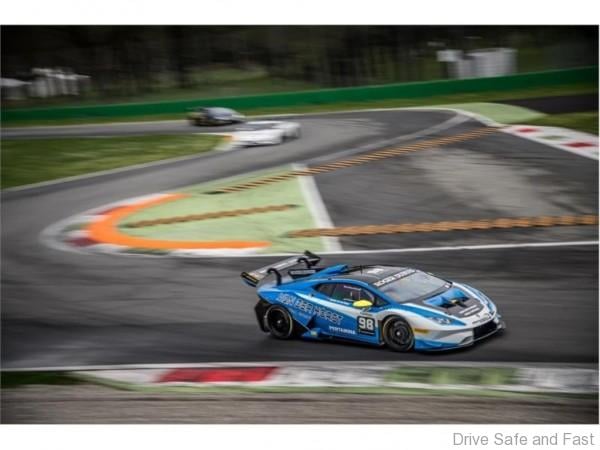 With the rounds of Sepang, Monza (April 21-22) and Lexington, Mid-Ohio, from where the North America series will start on May 5-6, the Lamborghini Super Trofeo will not only begin the "celebrations" for its tenth anniversary, but will also inaugurate a new and exciting season.