Motorsports
Published on August 27th, 2018 | by Subhash Nair
0
How Different is the McLaren 720S GT3 Race Car from the Original
Although intrinsically the same mid-engined coupé as the McLaren 720S road car, more than ninety per cent of components have been changed or optimised in some way for the GT3 version.
The combination of changes to bodywork, aerodynamics and suspension; revised transmission and a new braking system and the performance of the Pirelli racing tyres will deliver a significantly enhanced car born to race on the most demanding circuits.
The innovative aerodynamics of the 720S road car have been further developed to deliver even greater race track stability and aerodynamic efficiency. The lightweight, carbon fibre and composite body panels are all unique to the 720S GT3, while a bespoke splitter, floor assembly and dive-planes distinguish the front and the tail gets an aerodynamically-optimised GT3-specification rear wing.
The engine of the 720S GT3 is a race-prepared version of the McLaren M840T 4.0-litre twin-turbo V8, enhanced to deliver both an improved torque curve for traditional racing as well as even greater efficiency for endurance events. The six-speed sequential paddle gearbox is equipped with a new electronic shift actuator to increase shift-speed, usability and reliability. An externally adjustable Salisbury-type limited slip differential is fitted, as are cockpit-adjustable traction control and ABS driver aids.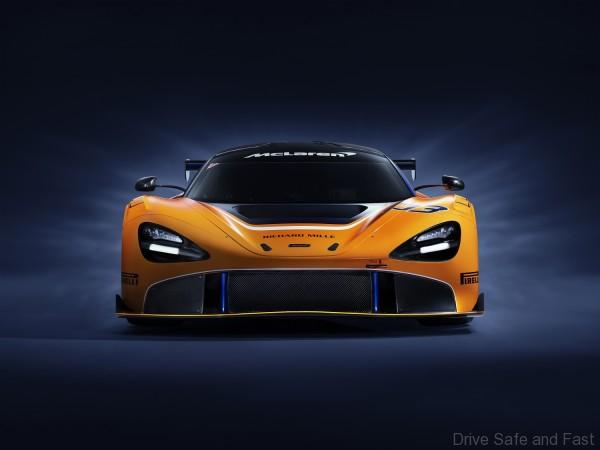 A new braking system comprises an optimised brake caliper design and enhanced brake cooling, for maximum performance and longevity. New rear suspension geometry is matched with four-way adjustable dampers and coil-over springs to provide the aerodynamic optimisation needed to ensure balanced handling and improved corner entry stability.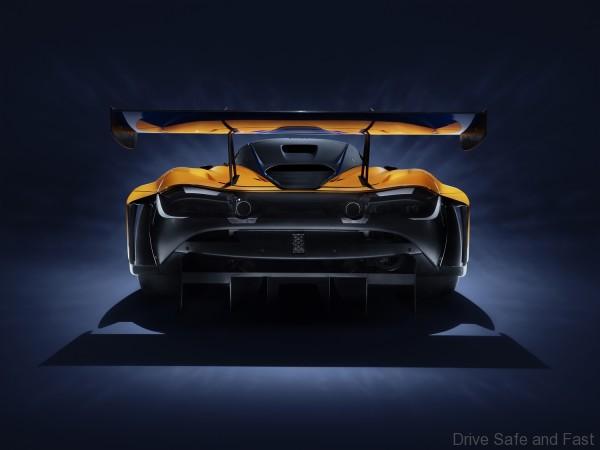 Driveshafts and wheel hubs are race-oriented and a fast-change, centre-lock wheel design minimises the time required for wheel changes during pitstops. An air-jacking system is also in-built.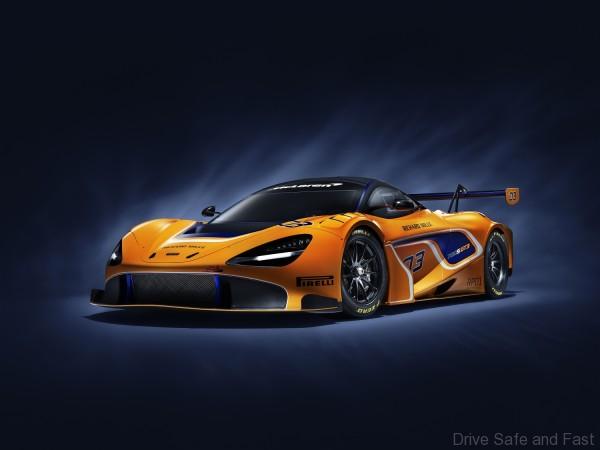 In keeping with the reputation of its road car sibling, the 720S GT3 has an exceptional driver environment. There is an adjustable pedal-box as well as adjustable steering wheel position, while a rear-view camera and radar system with dash display and tyre pressure monitoring system (TPMS) are available as options. All 720S GT3s are left-hand drive, the carbon-Kevlar race seat fitted with its mountings, in accordance with 2019 FIA regulations.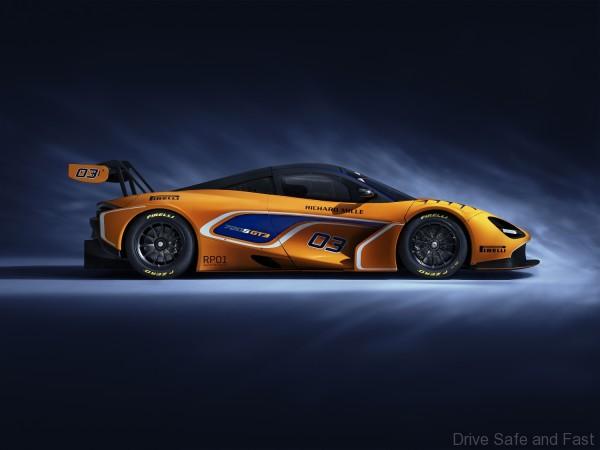 FIA-approved GT3 race equipment fitted as standard includes an all-new roll cage, winged-headrest seat and six-point harness, roof-hatch extraction system and side-impact foam.