Automotive
Published on October 31st, 2018 | by Subhash Nair
0
Repsol Honda Team Riders Promote Safe Riding in Malaysia
Repsol today hosted its Repsol Honda Team's Day at Sepang International Circuit featuring their global ambassadors, Marc Márquez – 7 Times World Champion- and Dani Pedrosa – 3 Times World Champion. The ambassadors promoted road awareness and personal safety to underprivileged children at the event.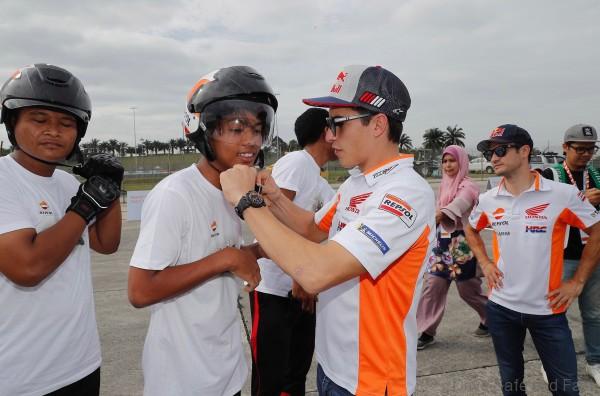 The event saw participation of 30 students from schools across Sepang and they learnt the importance of safety gear, proper licensing, training and speed from Repsol's top world-class riders. The underprivileged kids were from schools including SMK Sg Rawang, SMK Seri Sepang, SMK Bandar Baru Salak Tinggi, SMK Pantai Sepang Putra, SMK Sg Pelek, and SMK Dengkil.
The initiative by Repsol Malaysia is part of their community outreach commitment to tackle the critical issue of traffic accidents in Malaysia. According to a June 2017 report by Bloomberg, accident rates on Malaysian roads are ranked third highest in the world, reflecting the immediate need for greater road safety awareness. Safety is among the key CSR pillars for Repsol and they work towards achieveing it by positively impacting the communities it serves.
Repsol Malaysia's signature safety awareness campaign has been organized annually since its inception in 2013 to promote safety to the younger population. Over the years, this campaign benefitted over 11,000 primary schoolchildren in both Sabah & Terengganu. The initiative provides early awareness to young school children on the importance of personal safety to minimize the risks of road accidents.
Repsol has also collaborated with local government agencies such as the Education Department, the Police and the Fire & Rescue Department (BOMBA), the Royal Malaysian Police force as well as the Malaysian Civil Defense department to ensure the success and effectiveness of the program.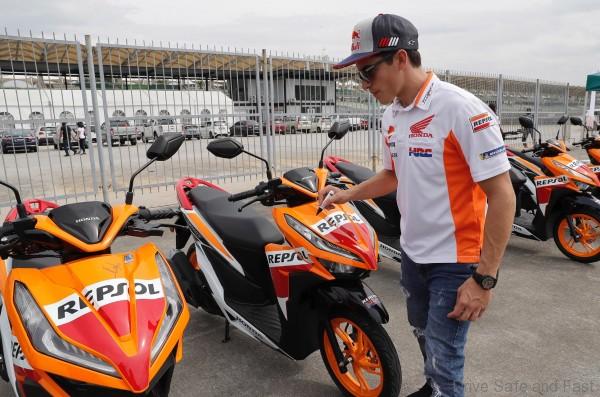 Repsol and Honda have maintained their partnership since 1994, driving the Repsol Honda Team in MotoGP to be one of the most successful partnerships in motorsports history. This cooperation goes beyond mere sponsorship, as Repsol develops and produces the racing fuels and lubricants that power and protect the cutting-edge Honda engine, and uses this experience to develop high-end fuels and lubricants for everyday use.
Marc Márquez and Dani Pedrosa are two ambassadors of Repsol's brand that embody the organization's values and will bring a host of knowledge and experience.