TechTalk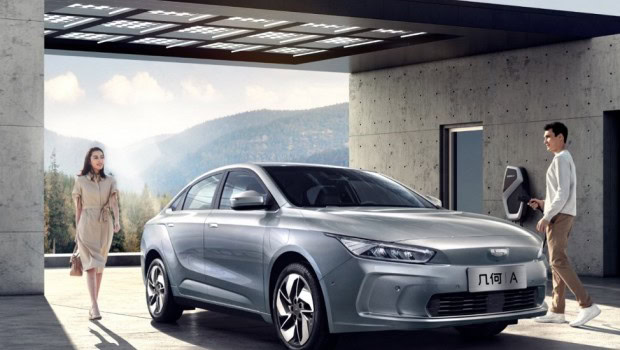 Published on April 23rd, 2019 | by Daniel Sherman Fernandez
1
Geely Said NO & BMW Said YES To EV's In Malaysia. Why?
This is the question we want answered and let us explain further. Recently Geely launched their all new Geometry A full electric vehicle (EV) in Singapore and signed a few partnerships with other countries to sell the Geometry at the same time. Malaysia was not in the loop at all, despite our Prime Ministers recently call to have a new national car program which will be full electric and to look into having EV battery production in Malaysia.
Meanwhile, BMW Malaysia launched their new i3 electric car at a recent Motor Show which was organized by MITI and MARii, for RM279,000. With no confirmation on the 2019 National Automotive Policy (NAP) and no indication on which direction our electric vehicle and plug-in hybrid import taxation is heading, the rather conservative German company, BMW took a bold step to launch a full electric vehicle at the MITI & MARii auto show.
So, why did BMW Malaysia do this when Geely took a step aside and headed down south for their EV launch? It seems that BMW Malaysia knows something that Geely does not, or was BMW Malaysia 'forced' to show their support for the Auto Show and have a launch of a exciting new product?
Meanwhile, Singapore will be the first right-hand drive market to receive the Geometry, with a launch date expected for December this year or January 2020.
The Geometry A, is an 120 kW electric sedan that is available as a standard and a long-range version. CATL batteries with a capacity of 51.9 and 61.9 kWh, respectively, and a range of 410 and 500 NEDC kilometres are used. Quick charging from 30 to 80% should be possible in about half an hour. The average consumption of the Geometry A is 13.5 kWh per 100 km.
Geely describes the exterior design as "minimalist" and "avant-garde". Particular attention has been paid to the aerodynamics of the exterior. The minimalist style is also reflected in the interior of the BEV. In addition, several cameras and sensors have been installed to enable autonomous driving functions of level 2+. Prices in China start before subsidies at 210,000 yuan (31,250 dollars) with the standard battery or 230,000 yuan (34,200 dollars) in the long-range version. Geely states that it has already received 27,000 advance orders for Geometry A – including 18,000 from overseas, including Singapore, Norway and France.
The EV direction in Malaysia remains unsure due to the delay in introducing the 2019 NAP, but the new government wants to head towards lower carbon emissions and so the need for introducing well priced (with tax subsidies) plug-in hybrids and electric vehicles must happen very soon.