TechTalk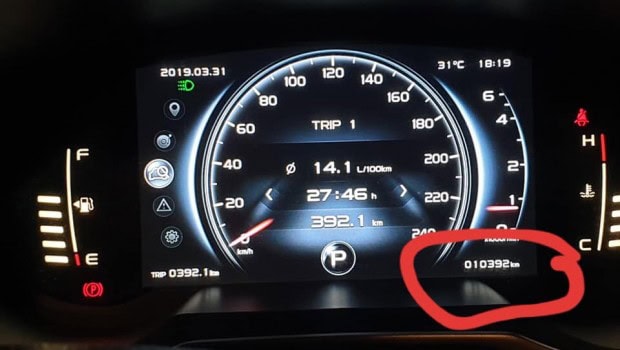 Published on April 3rd, 2019 | by Daniel Sherman Fernandez
0
Proton X70 Odometer Issue Resolved
It seems that the Proton X70 SUV has an odometer issue. Nothing major for X70 owners to be worried about. A Proton X70 owner from DNAS Automotive Technologies recently shared with www.dsf.my his experience with his faulty odometer which happened after his first service.
This below is what happened:
"Went to Proton COE this morning.  They simulated the matter and concluded that the possible cause was human error after the 1st service i.e. supposedly input the next service mileage but may have accidentally input the figure into the current mileage.


As the odometer cannot be recalibrated, Proton will replace a new odometer when the vehicle is in for 10k service (shown as 20k on my current unit LOL!!) . . .with no charge.

So it would be good that each of us check the mileage after each service to make sure its correct as this process for technician to set  post-service can open cause to human error..But I would say that Proton is more proactive and they add confidence to customers especially one Encik Fahran. Awesome asset to Proton"

Shared by Proton X70 owner from DNAS Automotive Technologies
This is a very good tip for all Proton X70 owners to take note as to prevent an issue with the service center in the future.