Automotive
Published on June 27th, 2019 | by Subhash Nair
0
Honda Malaysia Just Sold Their 100,000th Jazz
The Honda Jazz is one of the very few Japanese hatchbacks on the market, and Honda Malaysia have pushed harder than any of their competitors to keep this particular segment fresh. They've kept the Jazz around since 2003 and introduced both IMA and i-DCD Hybrid versions of the car.
So it's no surprise that they've sold their 100,000th unit of the Jazz. That particular car was sold by Ban Lee Heng Motor to a Mr.Kelvin.
Here are some facts and figure about the Jazz you might be interested in:
The split between CKD and CBU units since 2003 is roughly 8 to 2
There are over 75,000 units of the locally-assembled 3rd generation Jazz
The Jazz takes up 62% of its market segment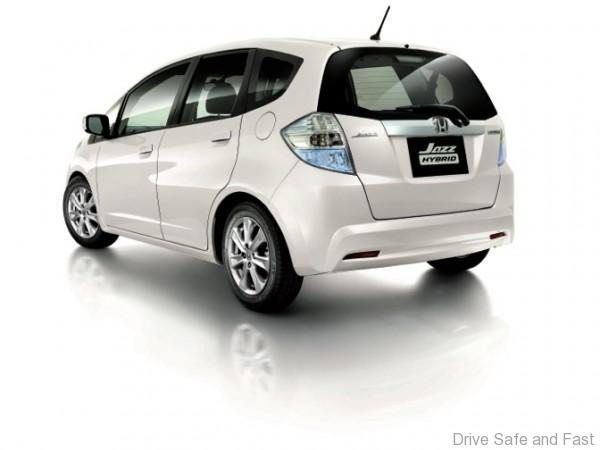 For more details on this story, check out the press release below.
Press Release
Honda Malaysia (or the Company) today celebrated another milestone by delivering the 100,000th unit of Jazz to its owner, Mr. Kelvin. The joyous occasion was marked by an official handover ceremony held at Ban Lee
Heng Motor Sdn. Bhd. The Jazz is a global model and is well-known for its
highly-valued package of advanced Japanese technology, versatility, functionality and practicality as a compact hatchback car.
The 2nd Generation Jazz which was first introduced in 2003 in Malaysia as Completely Built-Up (CBU) unit has sold close to 18,000 units, setting a benchmark in the compact hatchback segment and becoming one of the top-selling models in Honda Malaysia's line-up.
Honda Malaysia rolled out the first Completely Knock-Down (CKD) Jazz Hybrid and Jazz Petrol in the year 2012 and 2013 respectively and has since then recorded total sales of over 80,000 CKD units and eventually became the most sought after model in its segment. The current 3 rd Generation Jazz alone made waves in 2014 and achieved total sales of over 75,000 units as of May 2019. Since then, the Jazz has led the compact hatchback in the Non-National segment with a 62%** market share as of May 2019.
Speaking at the handover ceremony, Honda Malaysia Managing Director and Chief Executive Officer, Mr. Toichi Ishiyama said, "We celebrated the 130,000th customer for Civic last month and with the Jazz today, we have recorded another important milestone. We want to thank all 100,000 Jazz customers for their unwavering support in making this milestone possible. The trust and belief in our brand has allowed us to serve all our customers better and made it possible for us to maintain our leadership position as No.1 in Non-National Segment and No.2 in overall Total Industry Volume (TIV) as of May 2019."
"The Jazz has captured many hearts over the years. It is a compact car designed to be fun, versatile and practical; meeting the needs of customers from different lifestyles. The Jazz attracts a wide group of customers, which varies from young executives to college goers and young married couples," Mr. Ishiyama added.
The Jazz Petrol is powered by a 1.5L i-VTEC engine coupled with Continuous Variable Transmission (CVT) that was developed under Honda's Earth Dreams Technology, offering owners excellent drivability with fuel efficiency and optimal performance.
Being the only country outside Japan to offer Jazz Hybrid with Sport Hybrid i-DCD system, the variant offers a sporty driving performance while not compromising on spaciousness and the stylish appearance of the car. The Jazz Hybrid is equipped with a new 1.5L DOHC i-VTEC engine combining 7-Speed Dual Clutch Transmission (DCT) with Integrated High Power Motor to promote excellent acceleration for sportier driving experience.
The overall design of Jazz remains practical yet stylish and sporty. With its design concept of "Man Maximum, Machine Minimum", the Jazz delivers a compact and highly efficient package by maximising the space for ultimate comfort of its occupants. The Jazz's iconic ULTRA seats are a unique feature whereby customers can maximize the space through four different modes – Utility, Long, Tall and Refresh.
Underscoring the practical features are its 5-Star ASEAN NCAP safety features. Safety features such as Anti-Lock Braking System (ABS), Vehicle Stability Assist (VSA), Emergency Stop Signal (ESS) and Hill Start Assist (HSA) are standard on the E, V and Hybrid variants.
Mr. Wong Wee Choon, Director of Ban Lee Heng Motor Sdn. Bhd. said, "As a dealer, we are proud to have been part of Honda's journey in providing reliable and quality products to our customers. It is great to be a part of this celebration and we look forward to serving Mr. Kelvin and all our customers at our center for many more years to come."
"I am very happy and surprised to be named the 100,000th Jazz customer. I decided to purchase the Jazz because I was looking for a compact car for my daily commute, but never thought that I will be the lucky 100,000th Jazz owner. During my search, Jazz was the model that impressed me and my wife with its spaciousness and drivability. I am hoping it will ease my journey especially when I am travelling long distances with my family," said by the proud owner of Jazz, Mr. Kelvin.
Being the 100,000th Malaysian to drive home the new Jazz, Mr. Kelvin was gifted with a complete "Protection Package" specially offered by Honda Malaysia. The 'Protection Package' comprises Ultra Body Coating, Ultra Window Coating, and Wheel Lock Nut which was tested and approved by Honda Access in Japan, an authorized genuine brand for Honda Accessories. It was designed to ensure total vehicle protection for Honda owners. The package will be made available at all our authorized dealership starting 1 st July onwards. Apart from that, Mr. Kelvin will also
be receiving a complimentary Mugen accessory package as a token of appreciation from Honda Malaysia.
Customers can visit any of Honda's 98 authorized dealers nationwide or call Honda's Toll-Free number at 1-800-88-2020 or log on to www.honda.com.my for more information or to book a test drive for the Jazz.