Motorsports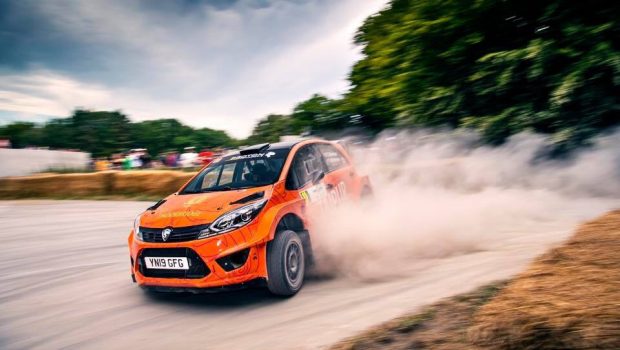 Published on July 8th, 2019 | by Subhash Nair
3
Why is KARAMJIT not driving this Proton rally car?
During last week's Goodwood Festival of Speed, Mellors Elliot Motorsport (MEM) showed their Proton Iriz R5. It's the car's first public debut since being ratified by the FIA under their latest R5 specification. MEM first showed off their car in Goodwood back in 2017 when they first got the cars ready, so to reappear at Goodwood in 2019 with a more 'official' status is only fitting.
We featured the car before when MEM first showed off the car's custom bodykit. It looks even more eye-catching now with its new Thornbridge Brewery livery on it.
While MEM have stated in the past that the Proton R3 division is no longer involved in the development of these cars, Proton themselves are partnered with MEM. Could Proton have insisted on having a true Malaysian legend like Karamjit Singh represent the brand in one of these things?
We think that Karamjit (and many others involved in Proton's early success like Brian Palmer) are part of the Proton Motorsport story. To see these heroes left by the wayside is regrettable.
MEM themselves have a rally team, and their driver Ollie Mellors seems pretty great at the job. Still, it seems a shame to see a Malaysian brand without much Malaysian talent being prioritised.
About the car
The Proton Iriz R5 runs a 1.6-litre turbocharged engine (a sleeved 2-litre Mitsubishi Evo X motor) that send power to all four wheels. It is designed and built by MEM with input from Former World Champion Marcus Gronholm. It debuted at Goodwood in 2017 and has since garnered many victories in its prototype form. It's the only vehicle of its class to be approved in both right- and left-hand drive layouts.