Automotive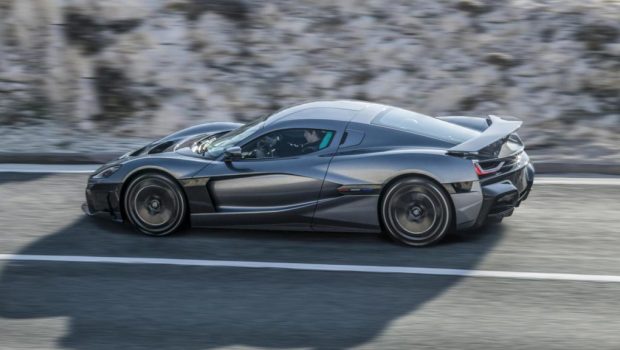 Published on September 21st, 2019 | by Daniel Sherman Fernandez
0
RIMAC Gets Porsche Increased Investment
Croatian supercar company gets Porsche, Hyundai and Kia Money
Why has Porsche increased its stake in electric supercar maker Rimac from 10 per cent to 15.5 per cent? Especially now when Porsche has unveiled their Taycan and looks to a full electric vehicle future.
Has this small and niche Croatian electric supercar manufacturer an edge in electric vehicle technology?
Well, it gets more interesting when you read about Hyundai Motor Company and Kia Motors Corporation jointly investing 80 million Euros in Rimac Automobili (Rimac) earlier this year in May 2019.
The Korean investment with this Croatian high-performance electric vehicle technology and sports car company came with the announcement of a strategic partnership to collaborate on the development of high-performance electric vehicles.
Founded by Mate Rimac in 2009, Rimac Automobili became known as the maker of the Rimac Concept One, the world's first USD1 million all-electric supercar. Its successor, unveiled earlier this year as the Rimac C_Two was even more impressive, with a 0-60 mph time of just 1.85 seconds, a top speed of more than 250 mph with 1914 horsepower and a claimed driving range of 403 miles per charge. Rimac targets to manufacture 150 C_Twos during its production run and in April this year the company revealed that the US2.1 million all-electric super car was sold out.
Porsche is still new to the full electric car 'game' and by taking a stake in Rimac they have access to Rimac's technology to get faster 0-100km/h time, longer driving distance and impressive power delivery. All the ingredients needed right now to stay ahead of the electric supercar game which has Lotus (Geely owned) coming in to play.
The recently unveiled Lotus Evija has insane performance figures and its owners Geely has said that they were to have an electric driven Lotus SUV and crossover soon to challenge Porsche's market dominance.
Lotus Evija record-breaking power
With target figures of 2,000 PS of power and 1,700 Nm of torque, the Lotus Evija is the world's most powerful production road car. Key to that exceptional power output is the 2,000 kW lithium-ion battery, supplied with its management system by Williams Advanced Engineering (WAE) as part of a joint venture with Lotus to collaborate on advanced propulsion technologies. WAE won a 2018 Queen's Award for Enterprise for translating its EV expertise from the race track to road-going vehicles.
The battery pack is mounted centrally behind the passenger compartment, and its cover is visible through the glass rear screen. This positioning delivers significant advantages in terms of styling, aerodynamics, packaging, weight distribution, occupant comfort and dynamic handling. It also supports fast and convenient servicing and maintenance. Furthermore, the set-up has been designed so that in the future alternative battery packs – for example, to optimise track performance – can be easily installed.
Power is fed from the battery pack to a bespoke in-line axial arrangement of two high-power density e-motors. These feature integrated silicon carbide inverters and epicyclic transmission on each axle of the four-wheel drive powertrain. The motors and inverters being supplied by Integral Powertrain Ltd.

Four exceptionally compact, extremely light and highly efficient single-speed, helical gear ground planetary gearboxes transfer power to each driveshaft. Measuring a mere 100mm in depth, each gearbox comes packaged with the e-motor and inverter as a single cylindrical Electrical Drive Unit (EDU). With a target power of 500 PS per e-motor, this is the most efficient and elegant engineering solution to deploying so much power with precision.