Automotive
Published on September 6th, 2019 | by Amirul Mukminin
0
UMW Toyota Realigns CSR Initiatives to Enable the Impossible
UMW Toyota Motor Sdn Bhd (UMWT) announced the realignment of its corporate social responsibility (CSR) initiatives in line with Toyota's global corporate initiative called "Start Your Impossible".

Through the new CSR realignment, UMWT has added a mission to realize impossible dreams through sports in its philanthropic pillar.
UMWT Deputy Chairman Akio Takeyama said that the company will be working with the Paralympic Council of Malaysia to enable more differently abled children to participate actively in sports.
The initiative will begin with a fundraiser through a Toyota Outrun fun run on 17 November 2019 at Bandar Rimbayu, Kota Kemuning.
UMW Toyota is targeting about 3,000 participants for the run. A registration fee of RM50 per participant will apply and the proceeds will be channelled to Paralympic Council of Malaysia's 'Fitness and Exercise with Person with Disabilities' programme.
UMWT Motors has also appointed Paralympic Champion Abdul Latif Romly as its ambassador for this campaign.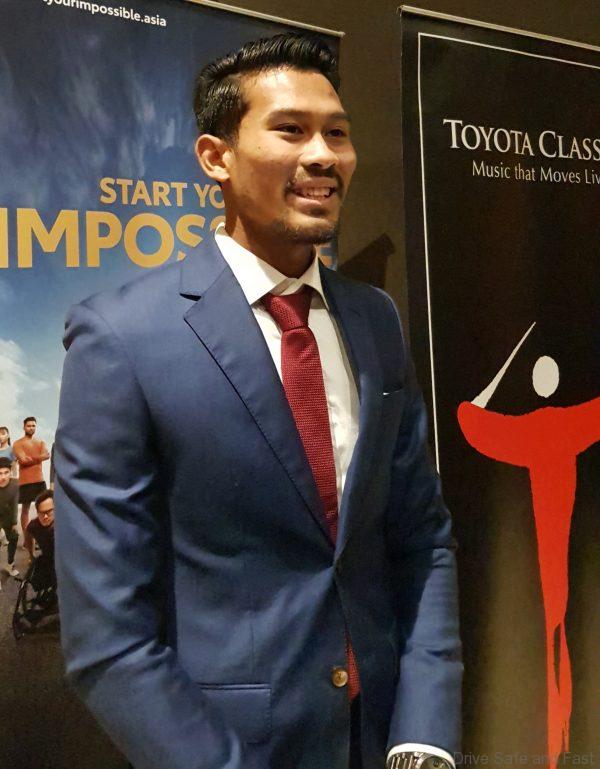 Registration starts on 10 September 2019 and interested participants can register here.
Apart from the addition of Toyota OutRun into UMWT's philanthropic CSR pillar, UMWT will also be organising a Toyota Classics concert with a tagline of "Music that Moves Lives".
The concert will be held on 29 October performed by London Chamber Orchestra, under the baton of conductor – Christopher Warren Green and soloist – Lucienne Ranaudin Vary.
Part of the proceeds from the concert will be used to rehabilitate and restore degraded mangrove areas in Sulaman, Tuaran.
The efforts to plant a total of 5,000 mangrove trees to conserve the shore lines will be carried out in collaboration with Sabah Wetlands Conservation Society and will involve about 13,000 students from neighbouring schools, local university as well as community.
Other beneficiary of this event is Universiti Malaysia Pahang – to enable university students to be the catalyst of community growth outreach project to the youth and community in Lanchang, Pahang by equipping them with sufficient information on Science Technology Engineering and Mathematics (STEM).
In addition, students from the Faculty of Music, UiTM will be given the opportunity to have a workshop with the orchestra members providing them exposure of international orchestra performances.
The Toyota Classics tickets are priced at RM100, RM150, RM200 and RM250 will be available for sale starting 10 September 2019 at DFP Box Office or at https://toyota.com.my/discover/toyota-classics-2019