Cars
Published on September 6th, 2019 | by Subhash Nair
0
The Isuzu D-Max's 1.9L BluePower Engine Explained
We're in Thailand testing out the facelifted Isuzu D-Max that's equipped with the company's RZ4E 1.9L turbodiesel. We spoke with Mr Isamu Tateyama, the General Manager of Isuzu's Engine Design Department, who is based in Thailand.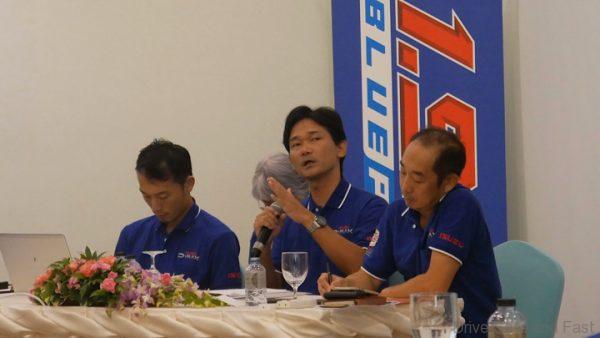 Here's what to expect from the new powertrain.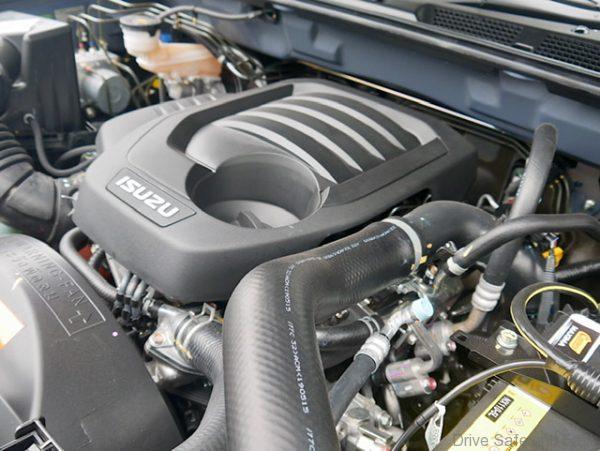 Let's start with some fun facts:
The name of this new engine, RZ4E, represents a change in Isuzu's engine naming convention. Previous Isuzu engines would often use a digit to indicate number of cylinders, followed by an alphabet or two to indicate engine family. The 4 seems to be relocated behind the engine family designation..
'Blue' is commonly used in marketing spiel to describe modern, efficient diesel engines. Beyond Isuzu, at least two other brands use 'Blue' in the names of their diesel tech. The Mr. Tateyama confirms the colour has nothing to do with anything. I suppose Green was too busy being associated with electric and petrol powertrains.

There are only two fun facts. The rest of the facts are of the serious variety.
Why 1.9L and not 1.8L or 2.0L?
Just about every internal combustion engine is being downsized for the modern era. Smaller displacements directly give you the benefit of lower consumption and emissions, especially at idle. Based on Isuzu's data, 1.9L displacement is where pumping losses and friction losses are both at their lowest point. Any larger or smaller displacement, and the net losses of both increase.
Engine Output has increased Despite Downsizing
Power is up 10% and torque is up 9% despite the smaller displacement. This was achieved with a new variable geometry turbocharger, a new 200MPa direct injection common rail system, and by reducing friction losses by an incredible 37%.
Isuzu's Legendary Durability Is Retained
For better reliability, the engine block has a new long skirt design, induction bore hardening and generally stiffer construction versus the legendary 4JK1 engine. Pistons are coated in a diamond-like carbon substance. This increases the piston's lifespan. The engine has been successfully deployed in Thailand for at least 3 years and they've run it through 3500 hours of testing with the sort of biodiesel found in Malaysia and Indonesia.
Easier to Service
An additional prefuel filter has been installed to ensure longevity of components that are affected by biodiesel like the injectors. This can be replaced and is done as part of the truck's regular scheduled maintenance. The timing chain has been repositioned to the rear and is made to last a longer service life. Hydraulic Valve Lash Adjusters are now used to keep the valves at their optimum positions. There's just one accessory drive belt and it has an auto tensioner for maintenance-free use.
They Went Further for Efficiency
Downsizing has instant benefits with regards to efficiency. But to further improve the fuel consumption and emissions, Isuzu relied on a new combustion chamber design that mimics a clothoid curve. This shape allows for a more efficient mixture of air and fuel, leading to more complete combustion. A new Intelligent Exhaust Gas Recirculation system helps control combustion temperature and helps with emissions.
New gearboxes too
The new engine is paired to either a 6-speed automatic or a new 6-speed manual. It has a launch assist system built in to help with starting the D-Max on a slope. We're not sure if the manual gearbox is coming to Malaysia. But the new 6-speed automatic definitely is. The additional ratio serves as an effective overdrive gear, while the rest of the gear ratios are revised maximum responsiveness and efficiency.
For more on the new Isuzu D-Max, read our preview here or watch our first impressions below.