Automotive
Published on October 23rd, 2019 | by Subhash Nair
0
2020 Honda Fit Comes with New Hybrid, Sensing and in 5 Styles
At the 2019 Tokyo Motor Show, Honda was the first to present and showed their new Fit (or Jazz as it's known in Malaysia and other markets). The 2020 Fit brings some very interesting features and design. It debuts Honda's new 2-motor hybrid system called e:HEV. In the Fit this appears to include the 1.5L Earth Dreams petrol engine.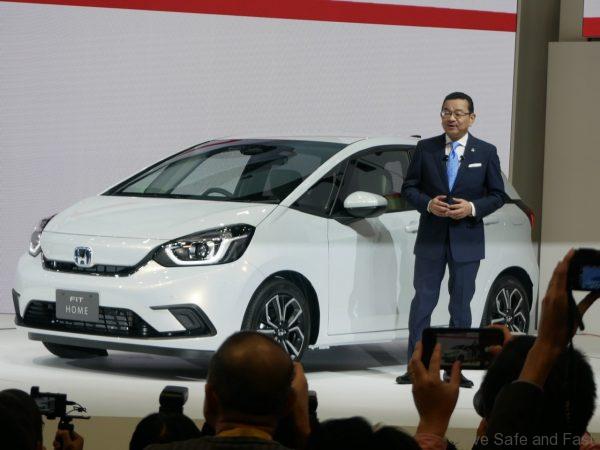 Honda developed this 4th generation Fit with the goal of "emotional value". To this end, they did not chase hard objective numbers but more subjective values that would add value to their customer's lives.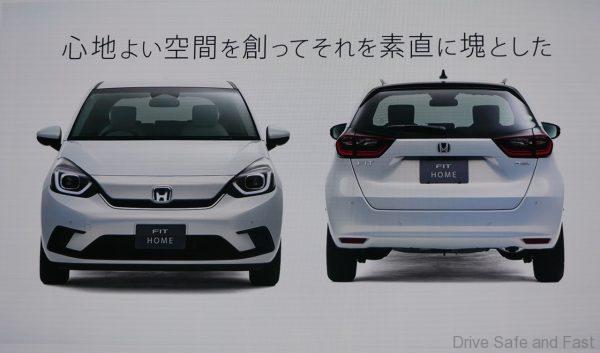 Four key comforts were looked at:
Comfortable View
A new front pillar design promotes better visibility while making the new Fit safer by flowing energy through the body structure more effectively in the event of a crash.
The instrument panel has a new flat-topped design. Windshield wipers are kept away from sight when driving with them off.
Seating Comfort
Honda developed a new body stabilising seat for the Fit which will eventually be transferred to their larger, more luxurious models. The seats are thicker and more comfortable while having a more rounded design to open up the space between rear and front occupants, promoting communication between passengers.
Ride Comfort
Honda's new E:HEV system features two electric motors paired to a petrol engine.
Usability
The cabin is as spacious as ever, but now with more storage areas and a better layout.
Honda have also broken the mould by offering the new Honda Fit in five distinct styles. This is imagined for the Japanese market, but may end up in other variants of the Fit, including the Jazz.
Five Types of Fit:
Fit BASIC: The basic type is meant for individuals living a more minimalist lifestyle. It has simpler, more gentler lines
Fit HOME: This version emphasises a more comfort-biased buyer, who may be more focused on putting family first. More naturally looking colours and materials are employed, including a leather-wrapped steering wheel and "Prime Smooth" soft padding.
Fit NESS: This Fit is for those who lead a highly active and healthy lifestyle. Water-repellent materials are used and there's soft padding on parts of the interior. This version has a more sporty vibe.
Fit CROSSTAR: This is the obligatory crossover-styled version of the Fit. It comes with 16″ aluminium wheels, water-repellent materials and soft padding just like the Fit NESS. It's meant for those looking for a tough looking compact car that can complement their active lifestyles.
Fit LUXE: For those looking for a more elegant and well appointed version of the Fit, there's the Fit LUXE. This version comes with genuine leather seats as standard on top of other nice interior materials. Outside, the Fit LUXE comes with platinum-coloured chrome plating and 16″ wheels for a premium look.
HONDA SENSING
A key component to the new Fit is Honda Sensing. We've seen this on Honda's larger, more expensive models, but the Fit now has it too. This uses a wide-angle camera and eight sonar sensors on the front and back of the vehicle to give the user driver assistance features. New to the Honda Sensing suite is short-distance collision mitigation braking.
Honda CONNECT
Also new to the Fit is the new Honda CONNECT on-board communication module which connects the car to online services. This, combined with Honda Total Care Premium will give Honda users some remote control functions through their smartphones, emergency services support, and security services support, depending on the market and what's available.