Automotive
Published on October 16th, 2019 | by Subhash Nair
0
Flash Flood Warning Issued for Selangor, These are Hotspots
Every district in Selangor will be affected by heavy downpour resulting in flash floods in October to November 2019. A statement issued yesterday warns that an average of 240mm-360mm of rain will fall in October, with 250mm-370mm predicted in November before returning to 200mm-300mm in December 2019. These conditions will result in flash floods across all 9 districts in the state of Selangor.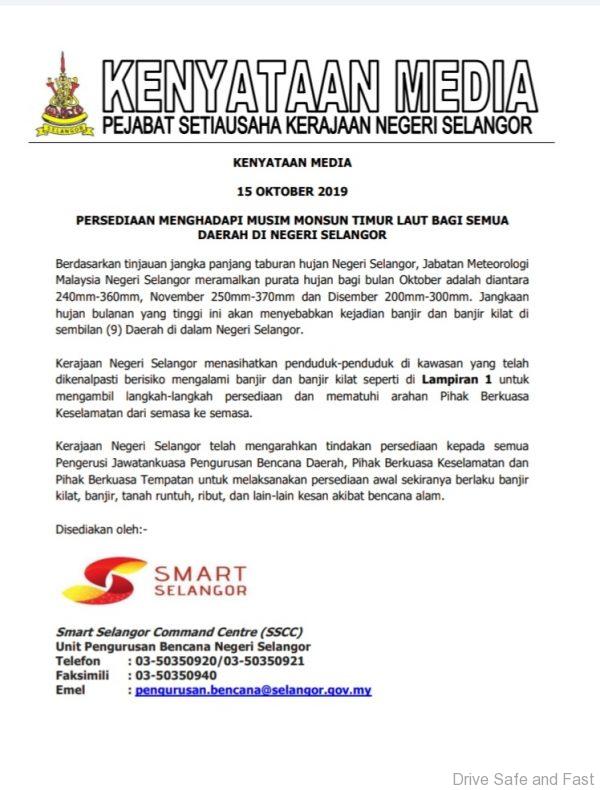 Here's the original document showing key hotspots for flooding in Selangor.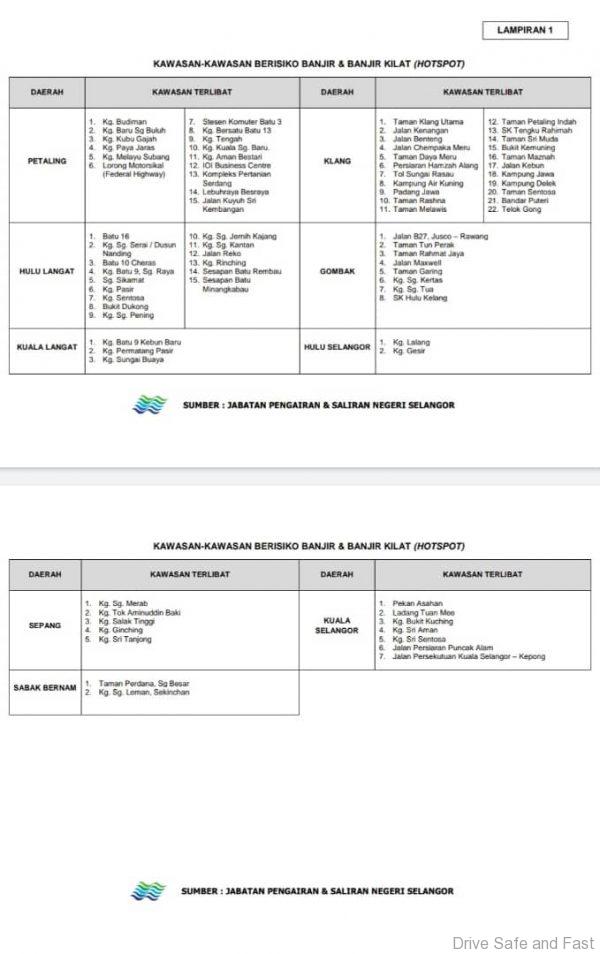 As you can see, it's not very clear as it is a screenshot of a document. We've taken the liberty of retyping the document below.
These rains are expected to fall around 4pm daily, so try and stay back at the office, perhaps have dinner nearby, take a nap or exercise at a gym while waiting for the rain to subside. Driving during heavy rainfall can be especially dangerous if you're fatigued and there's a big risk of ruining your car's engine by driving through flooded roads. Also think about getting flood insurance for your car if it's time for that road tax and insurance renewal.