Automotive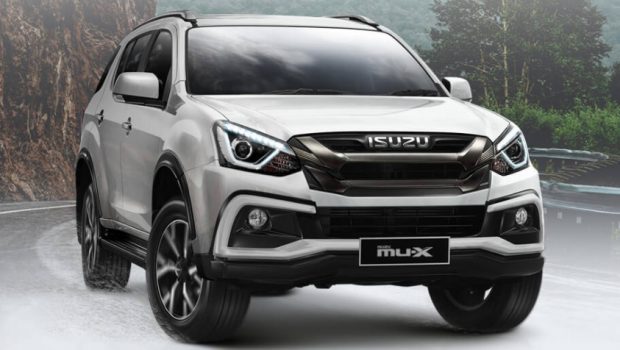 Published on April 16th, 2020 | by Subhash Nair
0
Isuzu MU-X Onyx Edition Could Mean a 3rd Gen Is Coming Soon
The Isuzu MU-X is a 7-seater SUV adapted from the successful D-Max pick-up truck. It goes up against Ford's Ranger-based Everest, Toyota's Hilux-based Fortuner, Mitusbihi's Triton-based Pajero Sport and Nissan's Navarra-based Terra. And yes, at one point, Isuzu Malaysia even offered the MU-X for sale here, but it has since been taken off the market. In other countries, the MU-X has seen some modest success. Thailand, where it is built and Australia are key examples.
The reason we're bringing the truck up is because Isuzu has recently trademarked the "Onyx Edition" name in Australia. The MU-X Onyx Edition is an aesthetic package for the MU-X that first debuted in Thailand.
Among the new accessories on the Onyx Edition are:
Piano black interior trim
Cool Max Cushions for seats
Navigation and TV Tuner
Front bumper trim piece
Rear bumper trim piece
Piano black front grille
Black wheel arch guards
auto-dimming rearview mirror
ambient interior lights
integrated front-facing dashcam
The MU-X Onyx Edition is offered in the following colours in the Thai market:
White Pearl Everest
Etna Red
Australian Coal Black
Arctic Silver
It is available with either the 1.9L Bluepower engine that we see in the facelifted D-Max or the proven 3-litre.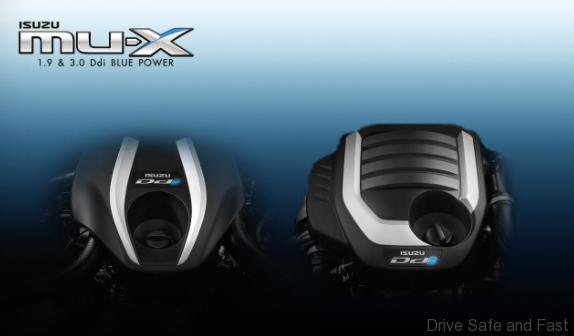 While no statement has been made, the MU-X is due a sucessor, as the D-Max upon which it is based has already been replaced by a new model. Perhaps this Onyx Edition is one last push by Isuzu to get stock out off the showroom floor.
About the MU-X
The Isuzu MU-X is the successor to the Isuzu MU-7. It is a mid-size SUV, with a seven-seat body on frame. In Thailand this kind of vehicle is called a "PPV", or Pickup Purpose Vehicle, as it is developed from a pickup truck. The Isuzu D-Max on which the MU-X is based is a collaboration between General Motors and Isuzu and is related with the Chevrolet TrailBlazer/Holden Colorado. Due to an agreement with GM, Chevrolet TrailBlazer was released prior to MU-X. However, MU-X was more successful in Thailand due to stronger ISUZU brand reputation even though there has controversial about design that almost similar to TrailBlazer. The MU-X had its world premiere in Thailand on 31 October 2013 and sold on 6 November 2013. In Australia, it was launched in December 2013.
To date, the MU-X has been sold only in Thailand, Australia, Indonesia, Philippines, Malaysia, Vietnam, China and India. But Isuzu Motors has plans to market it overseas in 50 countries. In December 2013, the MU-X was launched at the 2013 Tokyo Motor Show, but it is not available in Japan due to its exterior dimensions being in a higher tax bracket, based on Japanese dimension regulations and the higher annual road tax obligation. The concept of the MU-X is the car's name itself as an acronym, which is derived from the claim that the car "Makes U eXciting".