Automotive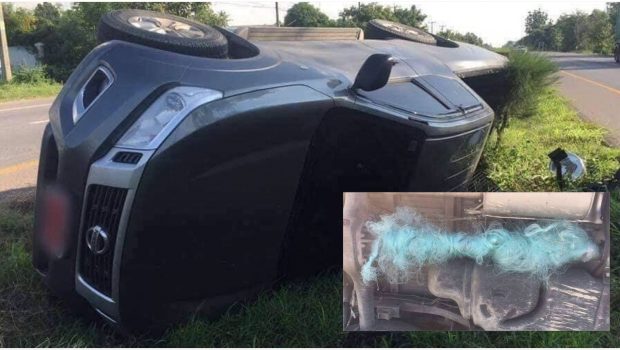 Published on May 4th, 2020 | by Subhash Nair
0
A Hazard Pick-up Truck Drivers Should Be Wary of
The pick-up truck is often looked at as a relatively affordable way for everyday car customers to get into a tough, off-roading vehicle. In fact, most marketing material will try to convince you that with a pick-up in your garage, you'll finally have that "go anywhere, do anything" vehicle. In theory, this is true – most pick-ups are equipped with low range gearboxes and 4 wheel drive drivetrains, as well as serious off-roading tech like Hill Descent Control. But that doesn't make them tougher or safer to drive on regular roads. In fact, unlike most other new cars priced below RM150,000, pick-up trucks are rear-wheel drive by default. That means there's a driveshaft sending power from the transmission to the rear axle across the length of the vehicle, and that poses a threat most of us have not thought of.
We recently came across photos uploaded in 2017 on a Thai forum post. These photos show an overturned pick-up truck that had what looks like fishing net or some other fibrous synthetic material tangled up on the driveshaft. Forumers suggest that the truck drive ran over some of this material on the road, it got tangled up in the driveshaft and caused the rear driven wheels to lock up. This would be akin to yanking the handbrake hard while driving.
We've all been through situations where we've had to decide between driving over objects on the road or swerving out of the way to avoid them. Most of the time, this is a split second decision and we will all react differently. But say you were a truck driver who saw this harmless length of plastic material on the road, it would not be a stretch to think that your rough-it, tough-it pick-up could drive over it with no issues. After all, most pick-ups are engineered to take major abuse from much harder surfaces.
Well, as it turns out this is not quite the case. Of course, a similar situation could happen with a front-wheel drive vehicle. But it's not as likely to get trapped in either one of the shorter drive shafts, as they are usually blocked off by suspension components like the lower control arm. Most pick-up trucks sold in Malaysia feature these sort of Hotchkiss Drive setups with a lengthy, exposed drive shaft running the length of the vehicle.
Of course, pick-up trucks are not the only ones who should watch out for such hazards. All-wheel drive SUV, rear-wheel drive or AWD sports sedan, even those with rear-wheel drive SUVs/MPVs like the Toyota Avanza, Toyota Innova, Perodua Aruz – these all have driveshafts that transfer energy from the front to the rear of the vehicle.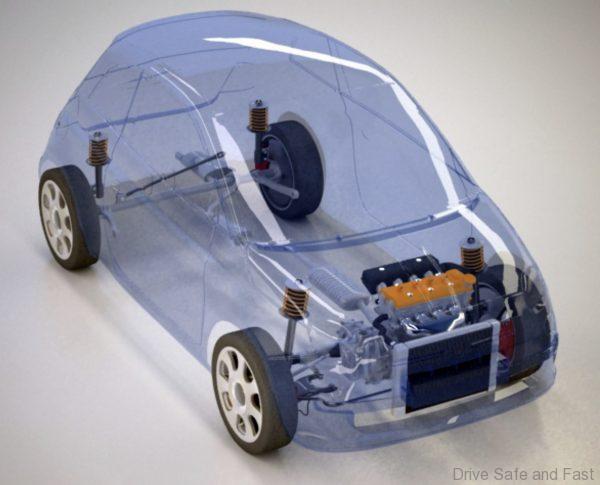 But the reason we've mentioned pick-up truck drivers specifically is because, well, these trucks often give drivers a fall sense of security. Some owners will abuse the high torque engines and size of these vehicles to drive much harder and faster than they really ought. Really ill advised when all it takes is some weightless plastic to bring the whole thing down.