Automotive
Published on June 22nd, 2020 | by Subhash Nair
0
Toyota Supra Ends Up Wrecked After Test Drive in the US
The A90/J29 Toyota Supra is a pretty exciting car to look at and drive. However, if you're ready to put money down on one, you're probably going to want to have a short test drive first, right? After all, the car costs RM568,000 in Malaysia. Well, according to reports, a customer in the US who was taking the same 3-litre Toyota Supra for a test drive completely wrecked one just a week ago.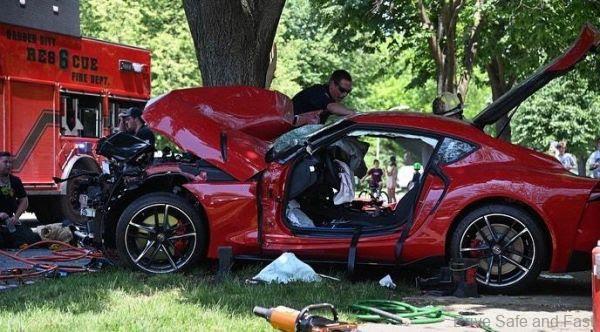 The incident happened in Long Island, New York. Some sources confirm that it was a potential customer driving and a salesperson in the passenger seat. However, other reports say that this information was not officially disclosed.
What we do know is that both occupants survived the crash, but the passenger had some injuries to his leg. No limbs were lost, but the fire department had to use hydraulic rescue tools to cut the car open and safely extract the victims.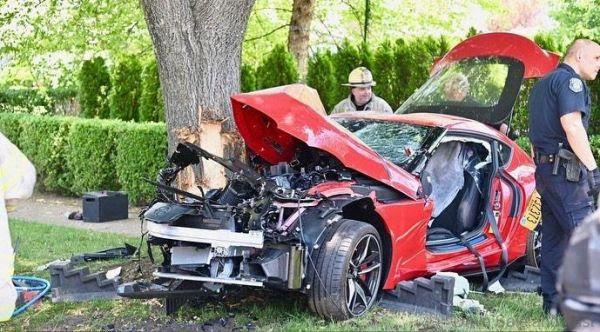 The crash looks pretty severe, as parts of the suspension were said to be strewn over 100 metres away from the site of the crash. What's more the car was completely deformed and its doors could not be opened without the tools we mentioned above.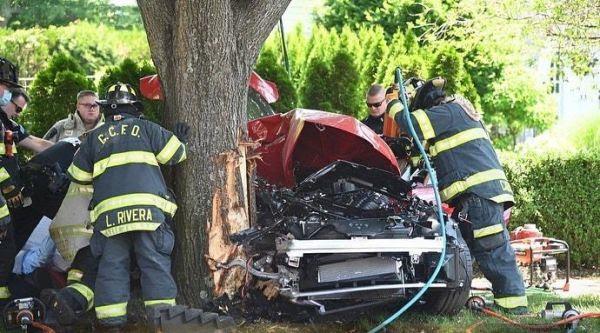 In the USA, the Toyota Supra goes for about US$55,000 or RM235,000. That's quite a bit less than what it is here, but still not affordable.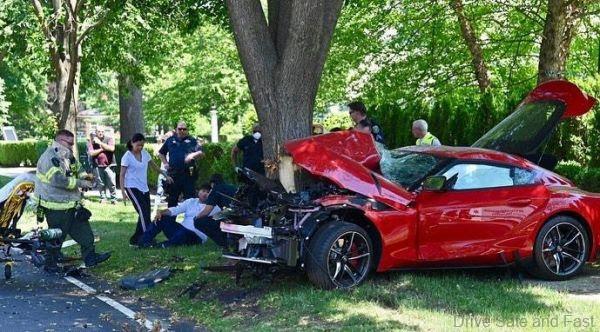 Other Toyota Supra crashes have surfaced online, and they all seem to point toward driver error, which is a little concerning. It's a bit like how we're seeing more and more Ford Mustang crashes right here in Malaysia. Perhaps Toyota and Ford need to provide driver training courses to buyers new to high-powered, rear-wheel drive vehicles.
About the Toyota Supra A90
The 5th generation Toyota Supra was developed alongside the BMW Z4 and uses a shared platform, engine and transmission. It is built alongside the Z4 by Magna Steyr. Both a 2-litre inline-4 and a 3-litre inline-6 engine option are available, but the 3-litre is more common, as the 2-litre version was more recently revealed.