VOTY
Published on July 9th, 2020 | by Subhash Nair
0
VOTY 2020//Supercar of the Year – Porsche 911 Carrera S
For many of us, supercars were the "gateway drug" into the world of cars. These are the technical marvels that excel in excitement in all aspects. Not every brand can pull off a supercar, and not all supercars stand the test of time. Which is why this year's Supercar of the Year winner has to go to the Porsche 911 Carrera S.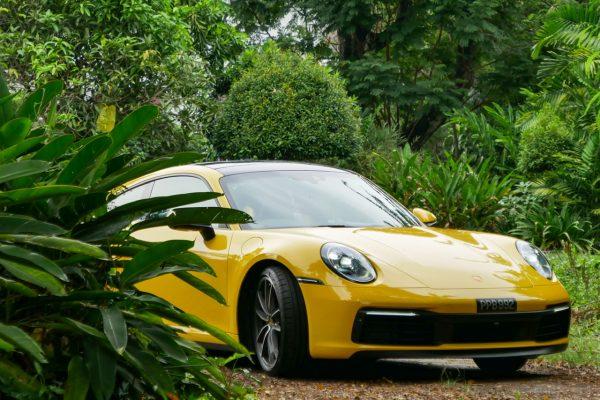 The 911 has been around for 8 generations now, and if that enough is not impressive, consider the fact that the 911 is still the benchmark all supercars are measured against. In its Carrera S form, it's the kind of supercar one can pull off without appearing too shouty. The rear-mounted 3-litre flat 6 provides for a unique driving experience no other marque has managed to replicate.
This time around it produces 450 hp and 530Nm of torque. Within the engine bay, a new turbocharger layout and an improved injection process helped with the gains. A new 8-speed PDK helps ensure that power gets sent to the wheels in an efficient manner.
Porsche really outdid themselves this time. The performance of the Carrera S model matches what some of the higher performing 911s did in the previous generation. They brought huge innovations in weight-savings by using aluminium body panels while pushing the limits of aerodynamics with a new variable position spoiler.
Inside, the 992-generation of the Porsche 911 is filled with more tech and better materials than ever before, further bridging the gap between luxury and performance. The instrument cluster features a combination of analogue and digital that's elegantly brought together in the classic 911 layout.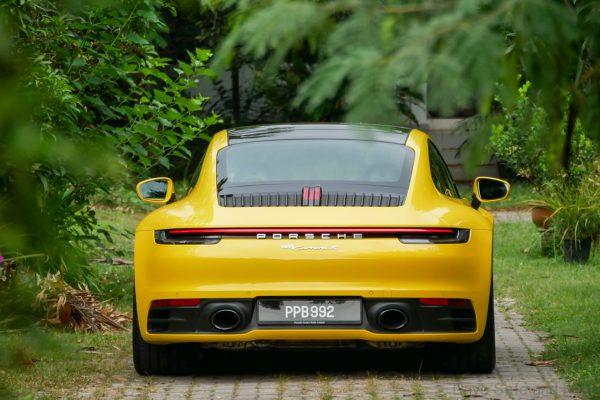 The new 911 gets Adaptive Cruise Control (includes automatic distance control, stop-and-go function, reversible occupant protection and autonomous Emergency Assist Function). It also comes with a new Night Vision Assist with a thermal imaging camera as well.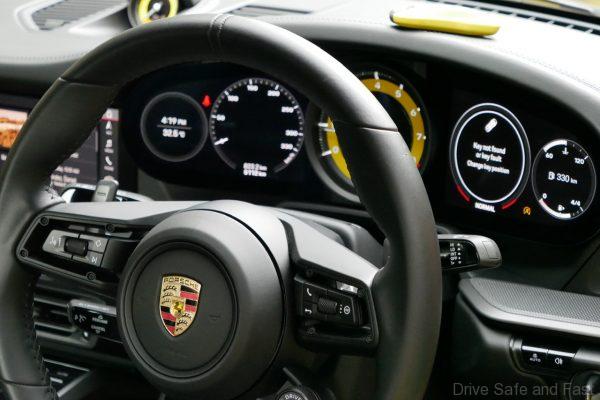 Another interesting feature is Wet Mode. Here, the ABS, traction and stability programmes are triggered by the detection of water by sensors in the wheel well. It adjusts the responsiveness of the drivetrain and air flaps and the variable spoiler is opened for better traction.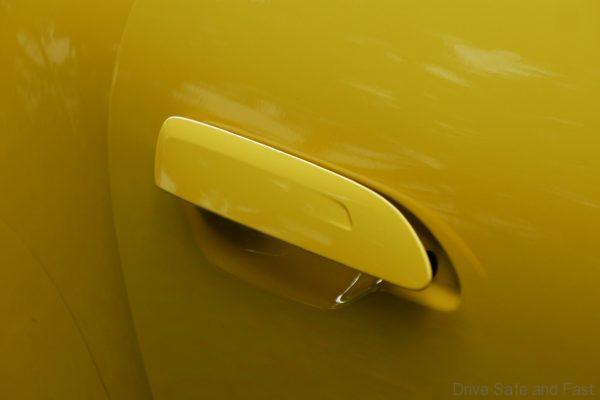 Yes, it's more than a million Ringgit, but if you look at what it goes up against, the Porsche 911 Carrera S offers more than what some cars 3 times more expensive can offer. And that's worthy of some recognition in our books.
Porsche 911 Carrera S Specifications
Engine: 3.0-litre Twin-turbo Flat 6
Capacity: 2981cc
Power: 444hp @ 6500rpm
Torque: 530Nm @ 2300-5000rpm
Transmission: 8-speed PDK
0-100km/h: 3.5 seconds (with Sports Chrono package)
Top Speed: 308 km/h
Selling Price: RM1,150,000
About the VOTY Awards 2020
The Vehicle of the Year (VOTY) Awards is sponsored by Allianz Malaysia Berhad and is judged by Daniel Sherman Fernandez, Ross Hadi, Amirul Mukminin and Subhash Nair from Drive Safe and Fast (dsf.my) and GohedGostan.com.
The selection process is simple and clean. All cars launched in Malaysia within 13 months of our cutoff date are eligible for entry. We contact all car brands officially operating in Malaysia and ask them for test cars for each of our judges. There's no participation fee, no tables to buy, no package deals — nothing. Any judge who drives an eligible car gets to vote for it. A simple majority is all it takes for a vehicle to win in a given category.
The categories are kept as consistent as possible from year-to-year with some modifications when a certain category is not adequately represented or is over-represented in that particular year. You can view the categories over the years by looking through our "VOTY" tab on the dsf.my page.
Our title sponsor Allianz recognises the integrity of our team and all players involved in deciding on winners and leaves all decisions to us regarding the winners. We hope our readers appreciate the efforts of all parties involved and provide us with feedback on how we can further improve on this.
This year, due to the COVID-19 pandemic, we've had to postpone our VOTY awards presentation and have instead decided to stream it LIVE on facebook and youtube. This would make VOTY the first automotive awards show to be streamed live in ASEAN as far as we can tell.