Automotive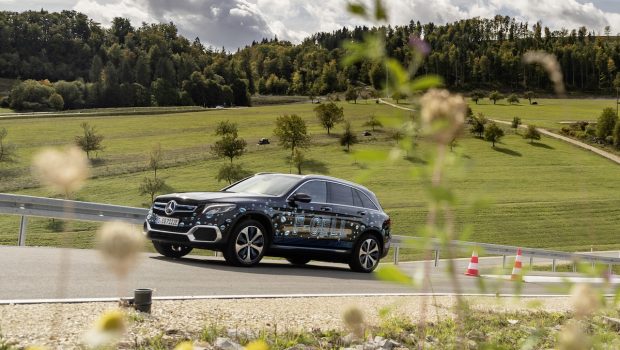 Published on August 24th, 2020 | by Daniel Sherman Fernandez
0
Mercedes-Benz Test Circuit Immendingen Details Shared
For the past two years, all Mercedes-Benz vehicles produced in Germany are first tested at a very special test circuit that was first officiated by German Chancellor Angela Merkel in September 2018. Costing more than 200 Million Euro, this 520-hectare facility is also a technology center for the Mercedes brand.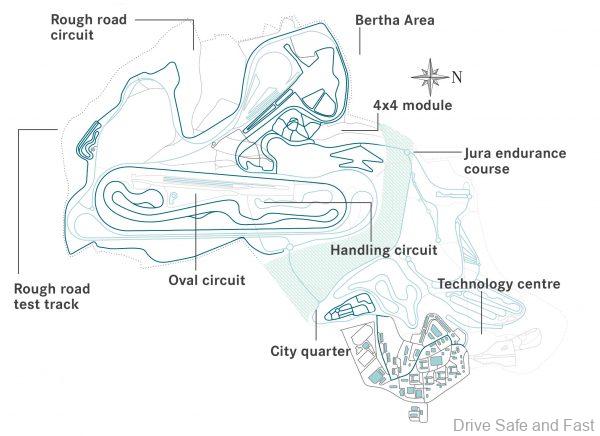 More than 300 new jobs were created by Daimler in Immendingen where the recent Mercedes-AMG Project One hypercar was on full test. There are 170 employees developing and testing on more than 30 different test tracks, on which various driving conditions can be simulated. A particular focus is placed on the four strategic future areas of connectivity (connected), autonomous driving (autonomous), flexible use (shared) and electric drive (electric). Daimler has summarized these under the term "CASE."
PRESS RELEASE: With 30 different test circuits over a total surface area of 520 hectares this is where Mercedes-Benz engineers make sure their vehicles are ready for global market place. This means that a whole variety of different driving conditions can be simulated, such as long-distance journeys, off-road circuits, hilly terrain, braking tracks or urban circuits (see diagram). Numerous test drives can now be moved from the public streets to the Test Centre in Immendingen.
Statistics/data/facts for Immendingen
• More than 200-million-euro investment
• Around 300 new positions
• Total surface area of 520 hectares
• 68km of tracks in total (streets and gravel tracks)
• Side wind simulation system with 30 fans in total
Long before building work began in February 2015 on the former military site, there were intensive discussions between residents, local representatives, organisations and politicians. Alongside the conversion of the barracks into an innovation site and the strengthening of the regional economy, the main focus was on the interests of local residents and the engagement of nature conservation associations. As a result of these open and transparent conversations, the Test and Technology Centre is now considered to be a leading example of good practice for large building projects in Germany.
Statistics/data/facts for environmental and nature conservation
• Soil (3.4 million cubic metres) remains on the site.
• For the most part, timber was removed by rail.
• Around 5,000 man-hours for mapping for the protection of animals, plants and biological diversity.
• Ecological supervision of the building work and an extensive monitoring plan (10 to 25 years)
• Compensatory measures clearly exceed the extent of the encroachment.
• Building a wildlife bridge (37 metres wide) and establishing a wildlife tunnel
(around 33 hectares).
In total, Daimler has invested more than 200 million euros in the test site that is situated around 130 kilometres south of Stuttgart. Initially, there will be around 300 new positions, predominantly from the areas of Research & Development, Transportation and Logistics, and Workshops and Infrastructure. They now already have 170 colleagues working in Immendingen.