Motorsports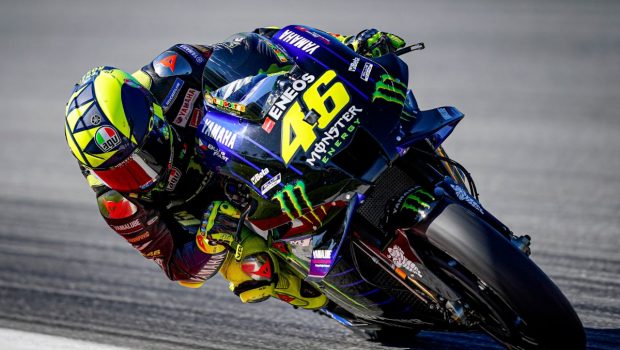 Published on September 27th, 2020 | by Daniel Sherman Fernandez
0
Valentino Rossi Signs With Petronas Yamaha SRT For 2021
Nine-time World Champion Valentino Rossi has signed a contract to race with the Petronas Yamaha Sepang Racing Team for the 2021 MotoGP season. This could bring more spectators into the sport for the coming year, more Malaysians actually.
Press Release: Petronas Yamaha Sepang Racing Team is proud to announce that Valentino Rossi will join the squad for the 2021 MotoGP™ season. Valentino Rossi needs no introduction, considered by many as the Greatest Of All Time through a record-breaking career in the premier class of the sport since 2000.
Rossi – Urbino, 16th February 1979 – has competed in the premier class since 2000 and is the only rider in history to win 125cc, 250cc, 500cc and MotoGP™ World Championships. In the premier class alone, Valentino boasts seven world titles, 89 race wins, 199 podiums, 55 pole positions and 76 fastest laps. As part of Petronas Yamaha SRT in 2021, the Italian will compete aboard a Yamaha YZR-M1 for the ninth season in a row.
The move will see Rossi join the satellite team in what will be only their third season in the MotoGP™ category, after the Malaysian squad made their debut at the Qatar GP in 2019. That first season in the premier class saw Petronas Yamaha SRT rack up six pole positions and seven podiums, and win the Independent Teams' Championship. This year has already seen two pole positions, four podiums and three race wins, and the lead of the outright Teams' Championship, for the outfit.
The announcement of Rossi alongside fellow countryman and friend Franco Morbidelli completes the Petronas Yamaha SRT line-up for 2021 – a line-up eager to write another chapter of MotoGP™ history next year.
Valentino Rossi: "I am very happy to continue riding in 2021 and to do it with the PETRONAS Yamaha Sepang Racing Team. I thought a lot before taking this decision, because the challenge is getting hotter and hotter. To be at the top in MotoGP you have to work a lot and hard, to train every day and lead an 'athlete's life', but I still like it and I still want to ride.
"In the first half of the year I made my choice and I talked with Yamaha, who agreed with me. They told me even if there was no place for me in the Factory Team, the factory bike and the factory support were guaranteed.
"I am very happy to move to PETRONAS Yamaha SRT. They are young, but they've shown to be a top team. They are very serious and very well organised. For this year I also changed my crew chief. I'm very happy with David, and I think we haven't reached our best yet. This was one of the reasons why I chose to continue, because the atmosphere in the team is something I like a lot.
"It'll be nice to have Franco as my team-mate, as he's an Academy rider, it's going to be cool. I think we can work together to make good things happen."