Automotive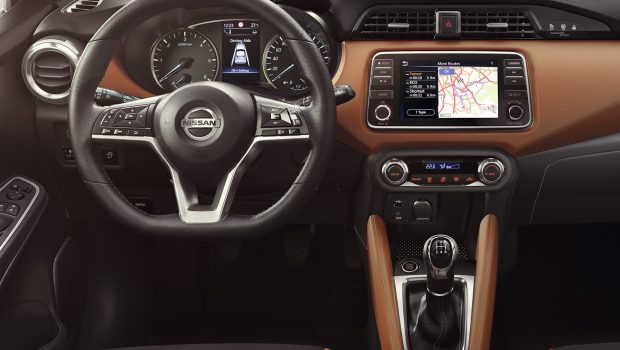 Published on November 12th, 2020 | by Daniel Sherman Fernandez
0
NissanConnect enhances customer infotainment experience
New NissanConnect infotainment system offers seamless and intuitive connectivity
Two years ago Nissan launched its own version of in-car connectivity for car buyers looking at features being delivered in European premium priced cars. These buyers wanted navigation, of course, Android Auto and Apple CarPlay pairing with their smart phones, voice recognition technology and more.
In July 2020, Nissan upgraded this system to keep in-line with its rivals and to ensure customers will not look elsewhere as so Nissan upgraded the system to be controlled in multiple ways, including by voice and through touch. If you wanted to keep your hands completely free, you just simply press down the convenient talk button on the steering wheel. The command will activate Siri and allow you to use Apple CarPlay, completely hands free, using only your voice to command the system.
Question, when can we in Malaysia start having this Siri activated system in new Nissan models?
PRESS RELEASE: A new NissanConnect infotainment system with enhanced functionality is now available on the Nissan Micra supermini hatchback.
The benefit for customers is seamless and intuitive connectivity. Offering both Android Auto and Apple CarPlay, the new NissanConnect system allows users to plan a route before they leave their home or office. It uses real-time traffic conditions delivered via TomTom Premium Traffic navigation for highly accurate and optimised travel.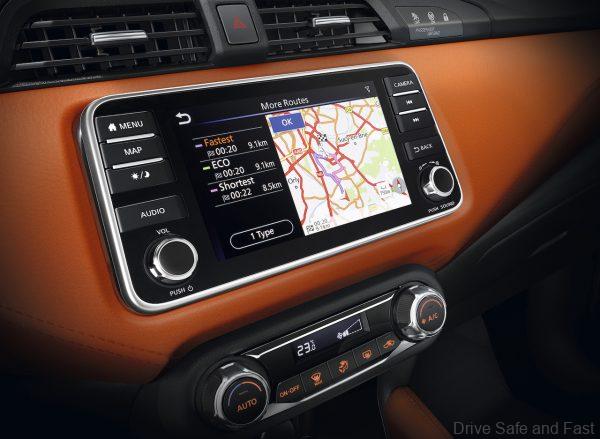 Owners can also send their destination directly to their car using the TomTom Door-to-Door Navigation app.
The Nissan Micra upgrade includes a new integrated touch-screen head unit, an enhanced display between the instrument cluster dials and revised steering wheel buttons.
The new NissanConnect head unit features a large seven-inch touch-screen – the same size as before – though now with fewer hard keys and new multi-touch capability. The home screen is fully customisable so users can set up short cuts for regular tasks. Android Auto and Apple CarPlay are standard on Acenta, N-Connecta and Tekna grades.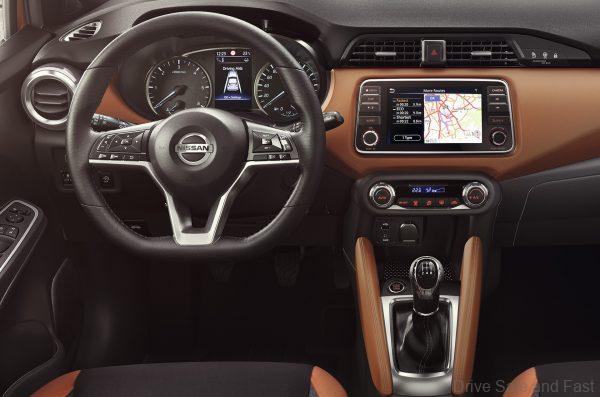 The instrument cluster display has been redesigned to show additional information when receiving phone calls or SMS text messages.
State-of-the-art voice-recognition technology has been added to the Micra, with voice commands accessed through the revised steering wheel buttons. Making phone calls, having messages read out loud or controlling music can all now be carried out by voice command.
The upgraded NissanConnect system features an improved navigation system. Intuitive new features include single-line navigation search functionality and multi-touch capability to zoom in and out of maps.
Users can set a destination on their smartphone when at home or in the office, send it to the car, then immediately start the route guidance when they get behind the wheel. Later, with Find My Car functionality, the vehicle parking point can be logged as users flip the navigation back to their smartphone to walk to their final destination.
The new NissanConnect system provides access to accurate real-time traffic information and provides on-the-go rerouting to minimise journey time. This service is free for five years, and transferrable to second and subsequent owners.
Over-the-air map updates are also part of the package, with four free updates a year for a minimum of three years. This is also fully transferrable to a later owner.
TomTom navigation is standard on N-Connecta and Tekna grades, and available as an option on Acenta.
The NissanConnect infotainment system is not the only element of the Micra which has been upgraded. Rear power windows are now standard on N-Connecta and Tekna, while optional on Acenta. An auto-dimming rear view mirror is standard on N-Connecta and Tekna. The design of the rear parking sensors has also been changed, with improved integration into the rear bumper.