Automotive
Published on December 24th, 2020 | by Daniel Sherman Fernandez
0
Munro Mk1 All Terrain Electric 4×4 On Its Way
Looking to challenge Rivian's full EV SUV in Europe
From ALL TERRAIN ALL ELECTRIC LTD
This is a new electric vehicle company and they have an all terrain vehicle called 'Munro' which is targeted at the farming community and adventure seekers. Built by All Terrain All Electric (ATAE), a Scottish start-up company which is concentrating on low-volume manufacturing of battery-powered four-wheel drive vehicles at the factory at Unit 21 Cotton Street Industrial Estate, 198 Swanston Street, Glasgow, Scotland, G40 4HW.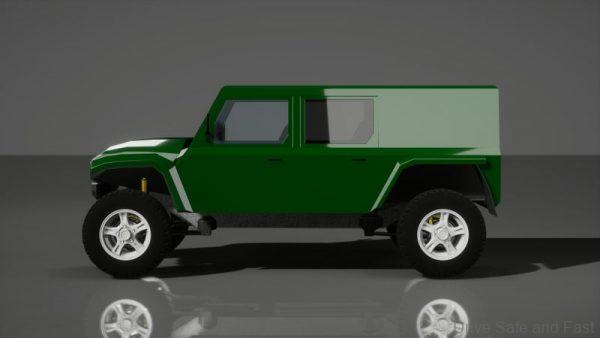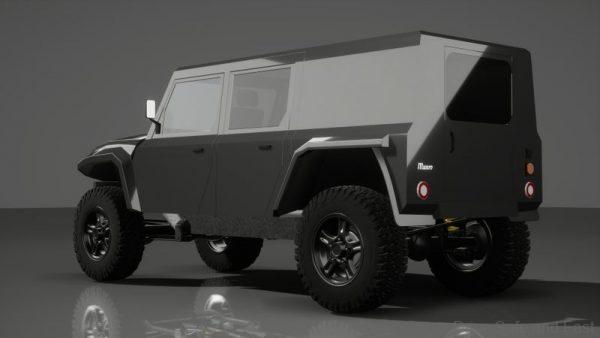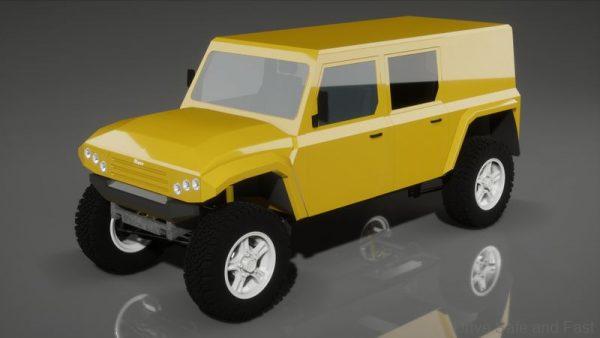 This EV will get its power from a DC rapid charger which can be found along most motorways in England and it will fill the Munro's batteries from 20 per cent to 80 per cent in roughly 30 minutes. A domestic AC charging unit will do the same battery power top-up in five hours.
Established in 2019, All Terrain All Electric Ltd. (ATAE) hopes to offer customer demonstrations in a prototype of its 'Munro Mk1' by spring 2021. After 'a 12-month campaign of extensive road and off-road testing around the world', initial deliveries of production-ready vehicles are scheduled for early 2022.
The beam-axled, body-on-frame layout makes this a unique approach in the world of EVs, and something never produced by Land Rover. Body and chassis are both to be sourced from Ibex in the UK, giving the Munro a 'face' and silhouette which will be familiar to many in Land Rover circles. Power from a central motor will be split front-to-rear via a transfer box.
The 300Nm motor and 52kWh battery will enable a range of about 150 miles, and with five seats the Munro is expected to have a luggage space of 1250 litres, giving similar capacity to the popular famers vehicle, the Land Rover Discovery 3 and or Disco 4. Interior refinements will extend to an optional touch-screen media centre, but the focus will remain on simplicity and ease of maintenance.
With possible selling price hovering around 50,000 pounds sterling which is about RM274,136 this vehicle is priced close to the selling price of the Land Rover Discovery Sport at 52,000 pounds sterling or you could buy a Toyota Land Cruiserfor just 35,655 pounds sterling.
So, far there has been little information shared on the interior features of this EV off roader. Most likely it will have a couple of flat screens and the functions we have seen in Rivian's pickup truck and SUV and a washable hardwearing interior that suits farm life.
More information will be shared as we get it.