Automotive
Published on February 17th, 2021 | by Daniel Sherman Fernandez
0
Porsche Local Assembly Will Reduce AP Reconditioned Imports
The new pricing for a CKD Porsche will also trouble its German rivals.
With Porsche AG making plans to start assembly of new Porsches in Malaysia, there has been a lot of social media chatter on which Porsche models will be local assembled, the possible lower selling prices, the involvement of Sime Darby Motors in the business and also the added zest of electrification.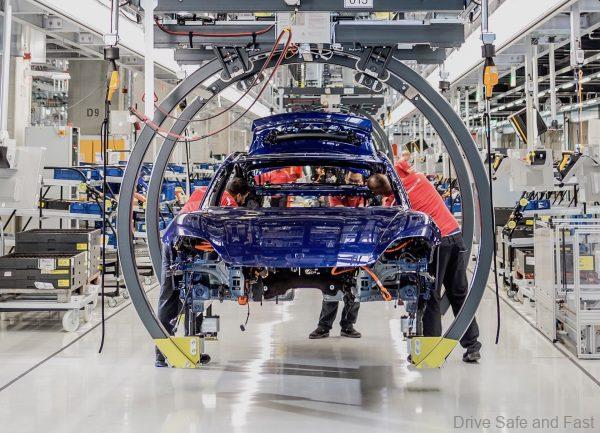 Which Porsche
Well, here are our two cents on this new exciting business. Why we say exciting? Well, it is clear that the local assembly intention is just for electrified vehicles. After the successful launch of the Taycan full electric car in Malaysia in September last year and its growing orders and interest, it is clear that Porsche AG is looking at assembling the Taycan and also its next full electrified vehicle, the Porsche Macan SUV in Malaysia.
Which Assembly Plant
The Inokom Assembly plant in Kulim Kedah which is owned by the Sime Darby Group is the proposed location and a completely new assembly facility will be built to Porsche AG standards. This hints to the possibility of this being a pure electric vehicle assembly facility.
Second Local Assembled EV
The next Porsche model that might be local assembled in Malaysia will be the 2021 Macan EV which will be built on Porsche's PPE platform. This is the same architecture that is used for the Taycan. With the popularity of SUV's and the continued sales success of the petrol powered Macan which retails from RM439,351 in Malaysia, an EV version with the local assembled price will challenge its immediate rivals and push Porsche ownership in the ASEAN region to match Mercedes, BMW, Volvo and even Lexus.
What About The Rivals
The Taycan electric car sells from RM584,561 for its entry level model (before local assembly tax incentives) and with local assembly, this could bring it selling price down to match what Mercedes-Benz, Volvo, Lexus and BMW are currently offering with their petrol powered and hybrid models.
Meanwhile, Audi for the moment is out of the equation as the struggle to provide Malaysians with a wider service and maintenance network that buyers want. For Audi, Klang Valley seems to be its only workable market. Yes, there is a dealer in Juru, but is that enough confidence for an Audi buyer. Meanwhile the gray/AP market is selling more Audi vehicles with their aggressive pricing and no after sales and official warranty provided. Strange?
Global Demand For Porsche EV
Porsche has already made a successful start to the all-electric age, delivering just over 20,000 Taycans to customers worldwide in 2020. In Norway, the Taycan currently accounts for 70 percent of all Porsche models sold, and the start of November saw the one thousandth Norwegian Taycan customer receive their car as Porsche sales in Norway have more than doubled.
This electric sports car has already received around 50 international awards, above all in its principal markets of Germany, the US, the UK and China. The new rear-wheel drive Taycan also holds the Guinness World Record for the longest drift with an electric car, having been driven sideways non-stop for exactly 42.171 kilometres.