Automotive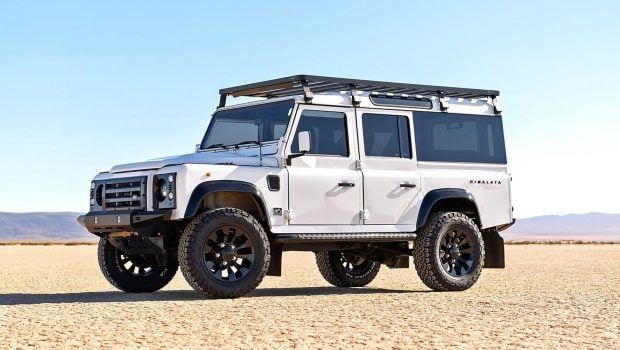 Published on May 31st, 2021 | by Daniel Sherman Fernandez
0
Land Rover Defender 110 Electric Vehicle Built By Himalaya
This full battery powered iconic vehicle is manufactured by Himalaya.
There is a growing movement in Europe and North America for iconic vehicles and classic vehicles being reborn with battery power. Yes, over the past few years a number of small, niche workshops have retrofitted electric motors under classic vehicles and given them a new lease of life. Sadly, not for Malaysia. Yet!
Of course, the die-hard petrol-head will probably not approve of this and the loss of exhaust fumes is the biggest concern.
Well, the world is making a drastic change due to ever growing issue of climate change and many European countries have started putting deadlines for the retirement of petrol and diesel powered vehicles to go on sale and even worse, the banning of combustion engines (petrol and diesel) in major city centers. London, Stuttgart and Munich are just a few examples.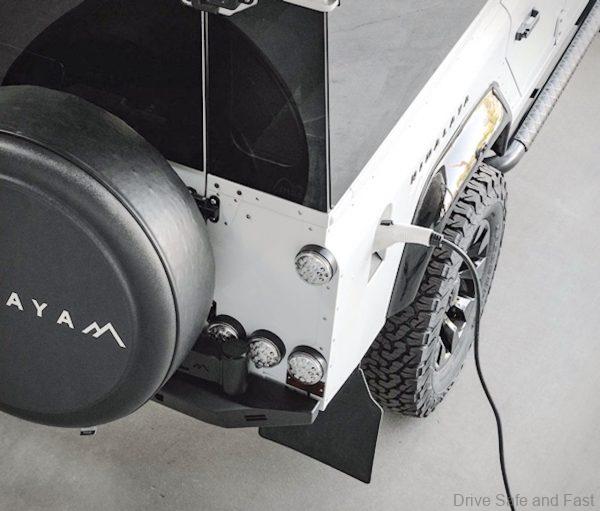 Many more major cities around Europe and even Asia and looking at this to reduce carbon emissions and so the conversion to battery power for your iconic vehicle will allow you to keep running your classic looking vehicle for years to come.
Here is one company that is providing a service to Defender 110 lovers. It's a full battery electric conversion for the iconic 4×4 where it is restored and made all-electric by a company called Himalaya. This is the same company that in January 2019 unveiled the Spectre version of the 110.
This one-of-a-kind Defender 4×4 features a 750v electric motor powered by a 95 kWh battery. In the best of conditions, you can drive about 200 miles (which is about 320 kilometers) without having to stop and recharge.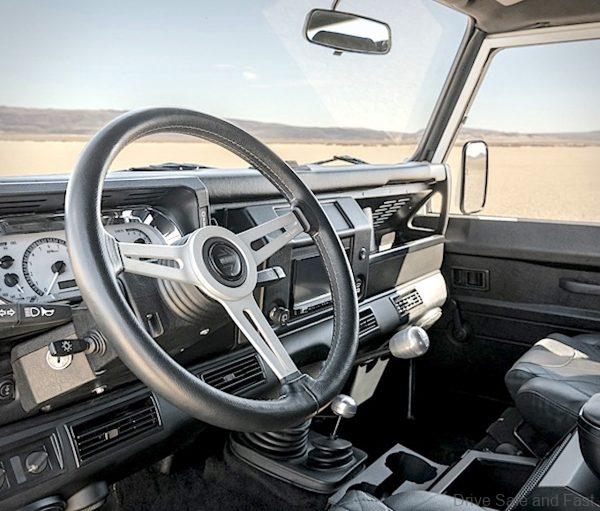 Working with a five-speed manual transmission (yes it is NOT using an automatic gearbox), this electric vehicle still allows for 'no-shift driving' while producing 275 horsepower and 406 lb-ft. of torque (which is about 550Nm of torque). A disc brake conversion, compact subwoofers and a two-inch suspension lift are also included as part of the restoration.
Inside you get body hugging leather seats, a Bluetooth compatible touchscreen, panoramic rear windows and soft touch padded panels.
The driver gets a MOMO steering wheel and drives on 18-inch Land Rover Sawtooth wheels with wide and grippy 33-inch tires. Plus, there are modern gauges, a suspension lift, disc brake conversion, touchscreen stereo with Bluetooth and subwoofers.
For longer trips, a front-runner roof rack dominates the top of the Defender for more storage options. Paired with a black interior, the Alpine white exterior is highlighted by LED side markers and headlights.
Priced at USD210,000 (which is about RM870,000 before local taxes and shopping costs) this might be the retirement vehicle you have been looking for.