Automotive
Published on June 7th, 2021 | by Daniel Sherman Fernandez
0
Mazda Reports Record-Breaking May 2021 Sales
It has been a good year for Mazda with a 69 percent rise in sales over the last 12 months.
Mazda has been releasing new models that seem to resonate well with buyers in North America and even with intense competition from the immediate rivals, Mazda seems to have a growing fan base with their crossovers and SUVs.
High quality interiors and great design are two of the biggest new plus points that have attracted buyers to the brand.
PRESS RELEASE: Mazda Motors last week reported total May sales of 42,187 vehicles, an increase of 69.2 percent compared to May 2020. Year-to-date sales totaled 156,562 vehicles; an increase of 58.4 percent compared to the same time last year. With 26 selling days in May, compared to the same number the year prior, the company posted an increase of 69.2 percent on a Daily Selling Rate (DSR) basis.
CPO sales totaled 6,846 vehicles in May, an increase of 10 percent compared to May 2020 and resulting in its best May ever.
Sales Highlights
All-time record high sales in the U.S. with 42,187 vehicles sold in May. (Previous record was set in March 1994 with 41,145 vehicles sold)
Best-ever sales of the CX-30 with 7,959 vehicles sold. This crossover borrows its styling, interior design, and powertrain from the current much talked about Mazda3 sedan and sleek hatchback. Just by raising the ride height with beefier suspension that gives it a crossover like feel has made it a success story. American buyers get a 2.5-liter four-cylinder engine provides adequate power and can be had with either front or an all-wheel drive system and the more powerful turbocharged 2.5-liter is also in showrooms and comes standard with all-wheel drive. Inside you will find a cabin that that gives its immediate and more-expensive rivals such as the BMW X1 and Audi Q3 something to worry about.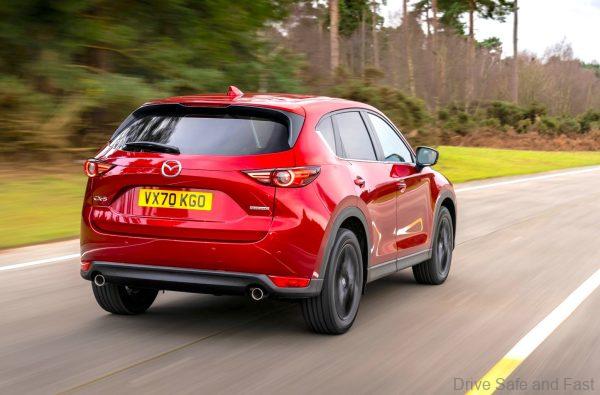 Best-ever sales of the CX-5 with 20,595 vehicles sold. This was Mazda's best selling SUV from its first launch and delivers attention to detail that is more than skin-deep, with thoughtful ergonomics and engaging driving dynamics. Compared with its competitors like the Volvo XC40 and the Mercedes GLA, the CX-5 is delightfully athletic and equally refined.
Best-ever sales of the CX-9 with 4,409 vehicles sold. The 2021 CX-9 is clearly the driving enthusiast's luxury family vehicle as it comes across as being surprisingly spirited to drive and offers best in class space and cabin quality. Against its immediate rivals, the Volvo XC60 T5 and the Mercedes GLC 200 its suspension is firm, but it's still supple enough riding over rough stretches of road and you get 3 rows of seating. The firm suspension and accurate steering culminate in superior cornering control.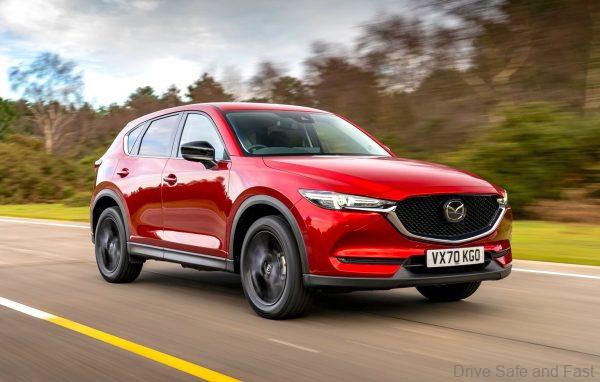 CPO sales achieved its best May ever with 6,846 vehicles sold. Mazda Motor de Mexico (MMdM) reported May sales of 3,867 vehicles, an increase of 66.4 percent compared to May last year. Year-to-date sales increased 22.8 percent, with 21,078 vehicles sold.