Automotive
Published on June 16th, 2021 | by Subhash Nair
0
Mercedes-Benz S-Class Might Be In Malaysian Showrooms Soon
The W223 S-Class will be in Mercedes-Benz showrooms soon across Malaysia.
The ultimate in luxury mobility, the Mercedes-Benz S-Class, was launched in Singapore back in early April 2021. In early May 2021, it debuted in Indonesia. Very soon, it will be Malaysia's turn. Mercedes-Benz Malaysia has made no official announcement.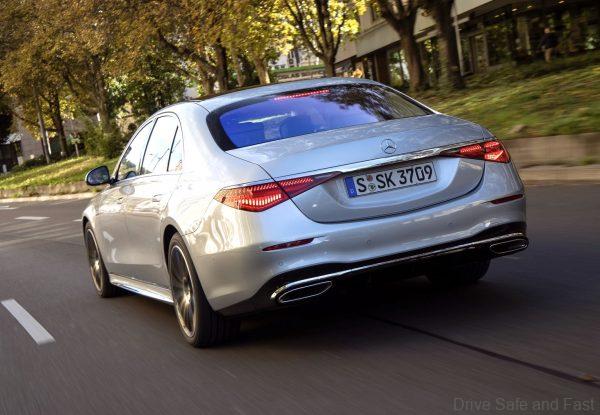 2020 was an extremely challenging year for Mercedes-Benz, globally. The S-Class has always been an important model in the portfolio. This time, it has the extra important task of returning the company to healthier profit levels as the global economy starts to recover.
In Malaysia, what will most likely happen is the S-Class will debut in CBU form. Our estimate has it arriving in or before August, but with the current semiconductor shortage, it'll be tough to get an accurate date of arrival. Mercedes-Benz Malaysia will probably also target to bring in some CKD models before the end of 2021 in order to take advantage of the ongoing full SST discount on locally-assembled passenger vehicles.
Since 2014, Mercedes-Benz Malaysia has made it a point to offer an electrified option, often as a locally-assembled model. This lines them up for some nice EEV incentives from the government, which brings the final car's price down significantly versus pre-2014 levels.
First it was the hybridised S400 L Hybrid, then came the current S560e, which is a plug-in hybrid model, allowing for pure electric driving and for the user to charge the car manually.
However, when the CBU version of the new S-Class arrives, Mercedes-Benz Malaysia has in the past offered a pure petrol version. The car they currently sell now, the W222 facelift, first debuted in August 2018 with an S450L with a 3-litre V6 turbo engine.
Some buyers will want this more traditional powertrain option, and who knows, maybe Mercedes-Benz Malaysia will be able to carry a pure petrol model forward into the new generation. However, from the factory it appears as if the new W223 S450 will have a hybrid element to it.
If you do end up waiting for the S580e, which would be the successor to the S560e that's on sale today, then you can expect quite a big jump in performance. The new PHEV S-Class gets double the electric range.
The biggest upgrade on this model comes from the battery pack, which goes up to 28kWh versus 13.5kWh on the current S560e model. In addition, the S580e is able to produce 510hp. That's quite a big increase from the 469hp on the S560e.