TechTalk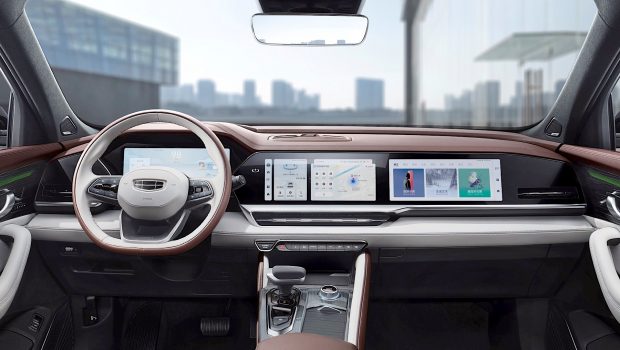 Published on July 27th, 2021 | by Daniel Sherman Fernandez
0
Intelligent Cockpit System For The Geely Xingyue L SUV
This cockpit system is the collaboration of three technology providers.
Qualcomm, Visteon and ECARX have collaborated to create the intelligent cockpit and its first global unveiling was done together with Geely Auto and not any of the established big name auto manufacturers.
Yes, it looks like Geely Auto is making waves with its product design and also cabin technology which should, in our opinion, be worrying the European and American car brands.
Meanwhile, the nearest rival for cabin technology seems to be a friendly party for Geely Auto, Mercedes-Benz who recently showed their Hyperscreen which will be launched with their latest electric vehicle, the EQS.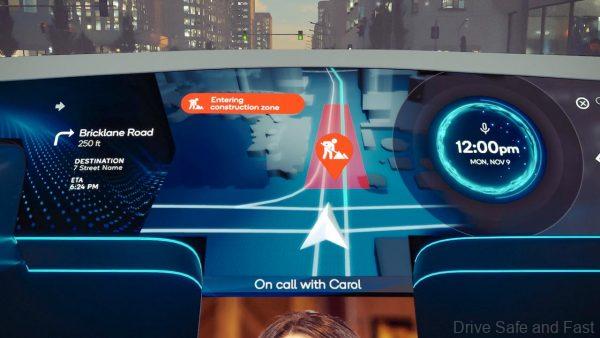 PRESS RELEASE: Geely Auto's new Xingyue L flagship SUV will be the first production vehicle to use their co-developed intelligent cockpit solution. The interior of the Xingyue is where a true symphony between Eastern and Western styling can be seen. Creating an interior that's modernistic yet classically refined comes down to the details, including selective material choices and colours.
Custom suede is present throughout the interior giving occupants a low-key hint of luxury. Weaving in the seats incorporate Chinese elements like classical knots, adding an element of refinement in the details.
Technology has become the core base in creating a luxurious interior environment. Inside, a panoramic integrated cockpit space has been created. Designers aimed to create a visually immersive luxurious environment integrating intelligent human-machine interaction to offer the best experience for drivers and passengers.
Xingyue L is the first model to run Geely's newest operating system, the Milky Way OS, which supports seamless linkage of four screens, two infotainment screens, fully digital driver instrument screen, and a 25.6in AR-HUD, providing drivers with access to the latest road and navigation information without averting their gaze.
Integrating Visteon's SmartCore™ cockpit domain controller with the 3rd Generation Qualcomm® Snapdragon™ Automotive Cockpit Platforms into ECARX's intelligent cockpit system has established a new benchmark for integrated cockpit solutions in the automotive industry.
Collaboration by the three companies created an innovative technology solution that enables global automakers to deliver a more connected, enjoyable and safer driving experience, explained Sachin Lawande, president and CEO of Visteon.
The new platform creates a new human-machine interface that will be provided to drivers and passengers alike with personalization and services that feed off the data about its users. It can also allow for over-the-air updates. Visteon and Qualcomm have been working together since 2018 and then they worked with ECARX for the deployment of this system.
"With its advanced intelligent cockpit, open connected ecosystem, and market-leading user base, ECARX is rapidly becoming one of the world's leading automotive intelligence technology companies. Visteon and Qualcomm Technologies have been ideal to work with to achieve this goal.
Based on Visteon's advanced hardware integration capabilities, software engineering strength, and the stable and reliable performance of its SmartCore cockpit domain controller, in combination with the powerful computing capabilities of 3rd Generation Snapdragon Automotive Cockpit Platforms, ECARX can drive more immersive connected automotive experiences," added Ziyu Shen, CEO of ECARX.