TechTalk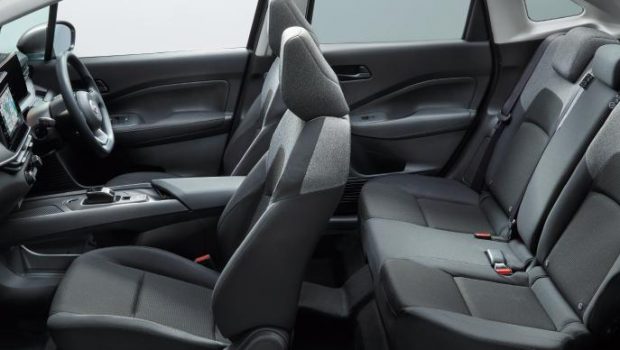 Published on August 6th, 2021 | by Daniel Sherman Fernandez
0
Zero Gravity Inspired Car Seat From Nissan
Nissan delivers a "fatigue-free" seat called zero gravity for comfortable long drives.
Have you heard of the Zero Gravity Seat from Nissan? Why are Nissan's Zero Gravity seats better than the competition's? And just what are Zero Gravity Seats, exactly?
There is a whole lot of science behind this car seat. In fact, they are inspired by the weightlessness of space.
In a weightless environment, the human body assumes a neutral spinal posture which is a natural position where the least amount of stress is placed on our bones and joints, so we are less likely to become tired.
Nissan engineers used these findings and over the course of a decade they developed Zero Gravity Seats, fundamentally changing the entire seat design to optimize comfort on longer drives.
You can experience this seat comfort in the new Nissan Almera which was launched in November 2020. Nissan engineers also installed this seat technology in the latest Navara pickup truck which was launched in April 2021.
Not only for a business sedan and a workhorse pickup truck, this zero gravity seat technology is also available with the family friendly Nissan X-Trail which we reviewed in May 2020.
This technology alleviates fatigue for drivers and passengers when driving, pursuing the ideal posture to make long drives more pleasant, always maintaining seating comfort.
Built with 14 different pressure points to put you in a neutral position, the Zero Gravity Seats' unique shape and patented structure provides continuous support from your hips all the way up to your shoulders. This natural, ergonomic design helps to maximize blood flow and keep your energy levels up.
Technology Functionality
Ergonomic technology was utilized to analyze, measure and verify fatigue reduction and comfort, leading to the NASA-measured "neutral posture."
In a weightless scenario human posture is weakened and the burden on the body is at its least, meaning posture does not collapse even over long periods and you are less likely to become tired.
By applying this neutral posture to a car seat, it alleviates feelings of fatigue from sitting for long periods of time.
Technology Configuration
The system replicates the neutral posture through its shape, providing continuous support from the hips to the back.
Developed through joint research with Yamazaki Laboratory at Keio University and using a seat simulator and a musculo-skeletal model for seating analysis, Nissan now has the know-how on the bearing capacity for every body part and the seating surface shape that reduces load to the smallest amount on muscular and spinal areas.
Based on this, it has achieved optimal support by controlling local deformation characteristics and the seat back in its initial shape. Fundamentally changing the structure of the seat makes for long drives that are comfortable.