Used Cars
Published on September 26th, 2021 | by Daniel Sherman Fernandez
0
CLK DTM AMG Coupe 2006 Model With Only 90 Kilometers Sold By Naza
This CLK DTM AMG is a true unicorn as there are only a handful in the world.
Malaysia remains a home to some of the worlds most exotic and rare cars as in the past decades we have seen many super millionaires and also Approved Permit car importers having access to very limited edition vehicles due to an insatiable appetite for anything unusual and the availability of excess funds.
There was a great demand for the CLK DTM AMG Coupe and it was almost immediately sold after its launch in 2004 as it was a limited edition model of just 100 units (only 40 units right hand drive). This provided the initial push for the development of the powerful high-performance AMG Cabriolet version in 2006 which was sold out equally fast. Only 80 units were released for sale.
The CLK DTM was born from the most successful car in the German Touring Car Masters – the racing version of the Mercedes-Benz CLK with which Bernd Schneider was able to win the DTM championship in the 2003 season.
After taking 8 championships over their 18-year involvement Mercedes-Benz/AMG ended a long association with the German Touring Car Championship. Best to retire at the top of the game.
The factory selling price was about 230k Euros for the cabriolet (RM1,318,000 before local taxes and shipping) and the coupe pricing was about the same.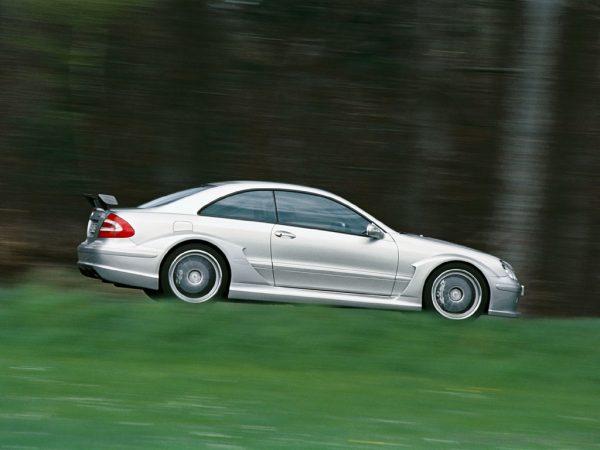 5.5 liter supercharged
These CLKs were fitted with the 5.5 liter supercharged V8. Modifications to the crankcase, pistons, valve gear, cooling, intake manifold, supercharger and exhaust system allowed an acceleration time from standstill to 100km in just 4 seconds and top speed was limited to 300 km/h. Its torque was rated at 690 Newton metres from a low 2,000 revolutions per minute and the 750 Nm mark reached and breached just 500 rpm further around the dial.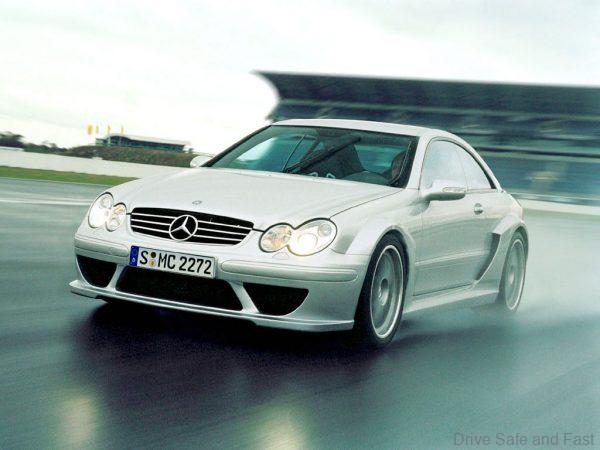 Functional racing atmosphere in the interior
The interior of the CLK DTM AMG included AMG sports bucket seats of ultra-light CRP with leather/ Alcantara upholstery provide the occupants with outstanding lateral support, while the AMG sports steering wheel with its oval rim is covered in high-grip buckskin and gives the driver an excellent feel for the vehicle.
Like the instrument cluster, the door linings and other interior components are of lightweight CRP. The silver-coloured shift gate, starter button and four rocker switches are eye-catching features on the redesigned center console.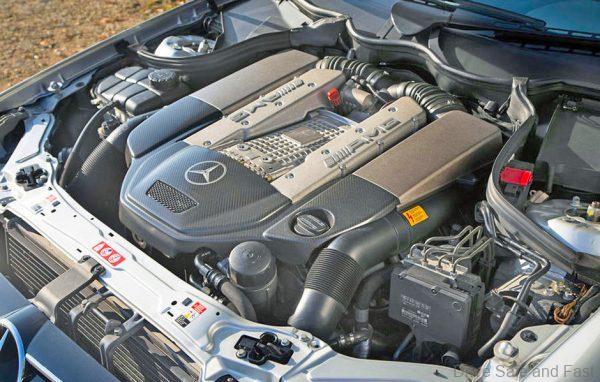 Not easy to find one on sale and the last time there was a unit on sale it was in UK and for GBR250,000 (which is about RM1,432,000 before Malaysian taxes and shipping costs) and had 9,940km on its engine.
So, this unit with delivery mileage and already in Malaysia at RM1,600,000 would be somewhat of a great purchase price for a collector or a person thinking about flipping it for a profit.