Cars
Published on November 7th, 2021 | by Subhash Nair
0
2021 Honda City RS e:HEV Review For Malaysian Market
The Honda City RS e:HEV raises the B-segment sedan game for the whole market.
It's rare that Malaysia gets to experience something positive before the rest of the world. We're usually trailing the developed world by at least half a decade and lately, it seems like the gap has been widening. But that's really not always the case. Honda decided that we Malaysians deserve a break and the company decided to reward us with a B-segment vehicle that's leaps and bounds ahead of the competition – the all-new City RS eHEV. This is not your typical hybrid-powered vehicle. It's a lot more interesting than that. It's also more convenient, usable, and possibly even a little greener than any plug-in hybrid on offer by the premium makes, and yet it's available on a B-segment sedan.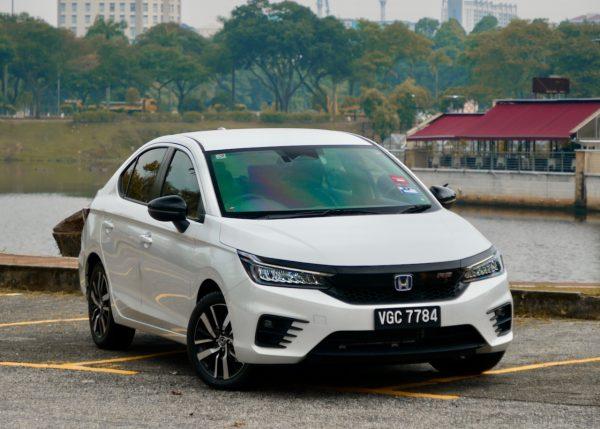 Since this is an all-new generation of the City, there's also a lot to talk about comparing it against the previous City. So if you're looking for a review of the petrol model, head here.
Does It Feel Like A Normal Car?
Before we get into the mechanics of this vehicle, it's probably best to explain how this vehicle drives versus its petrol counterparts. To be honest, the operation is essentially exactly the same as a petrol car. You still have a conventionally operated gear lever.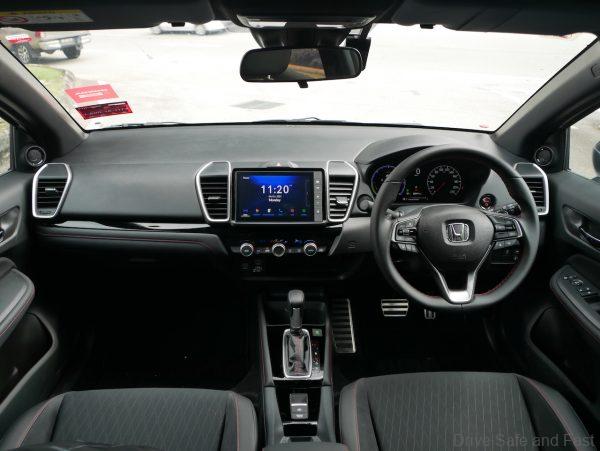 There are pedals, paddle shifters, and electric parking brake – they all operate exactly how they would on a normal car. Except what's going on behind the scenes on this vehicle is far from normal.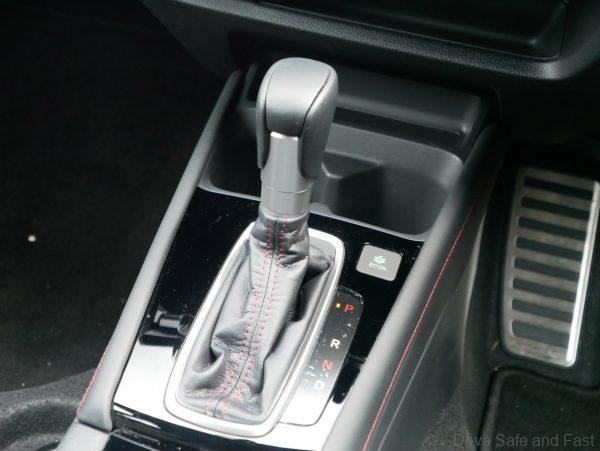 First of all, it's the only vehicle in this segment with an electric parking brake (EPB) and auto hold mostly because the rear brakes are servo operated rather than hydraulically operated. This was first developed on the previous City i-DCD Sport Hybrid from before, but it has been extended for maximum convenience here with the inclusion of the EPB.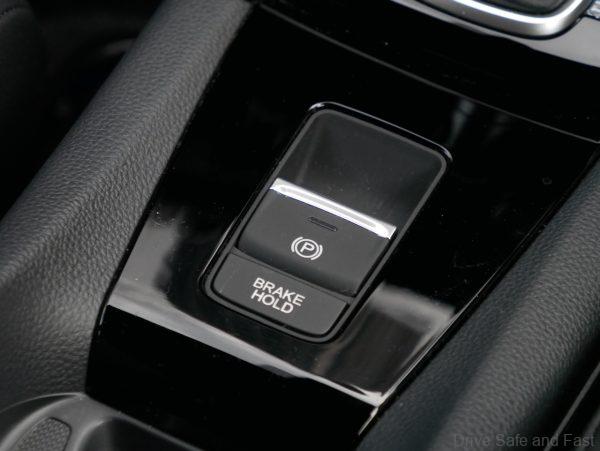 There's also a regenerative braking element to this powertrain, so when the transmission is placed in the 'B' position, the vehicle begins to slow down perceivably faster, which indirectly save you petrol and wear on the brake pads. The paddle shifters are present, but they don't shift you up or down gear ratios. Instead, you get to control how aggressively you want the car to accelerate, forcing the e-CVT to simulate a lower gear ratio without it showing you a specific number. It's simultaneously a more honest system and a less intuitive one, but it kind of works. The steering wheel is ultra-lightweight, as we've come to expect from Honda. It does stiffen up with speed.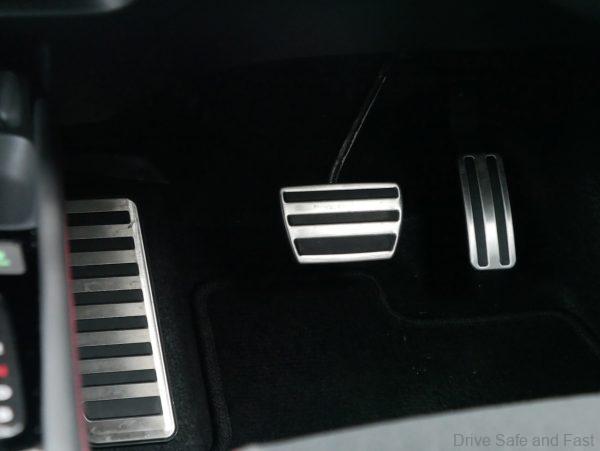 How Does e:HEV work?
Now we have to talk about how this car is powered. It's quite fascinating really because Honda seems to be the only one in the business that does it this way. If you're familiar with the terminology, just take in this sentence: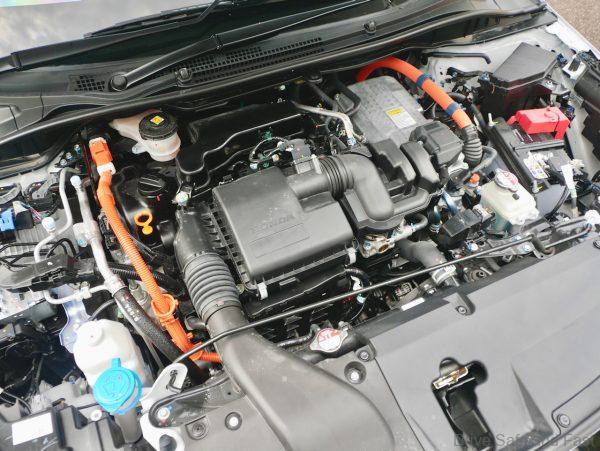 It's an electric vehicle with a range extender petrol engine that doubles as "overdrive".
If that doesn't make any sense to you, don't blame yourself, it's really quite a unique system. Essentially, the front wheels are driven by an electric motor that can simulate different gear ratios – hence the 'e-CVT' term. This electric motor does most of the work most of the time and takes its power from an Integrated Power Unit or IPU (a battery with control unit) at the back of the car. Seperately, there's a 1.5-litre Atkinson Cycle DOHC i-VTEC petrol engine sitting under the hood too. In normal operation, this engine fires up and turns off every so often and a second motor serves as a starter, but also is spun by the petrol engine once it's running to create electricity. Therefore, the second motor is a starter-generator. The electricity generated by spinning this second motor is sent to the IPU.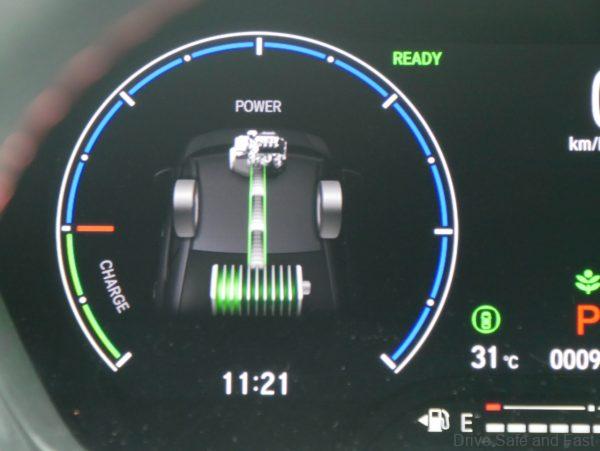 When you accelerate hard, the City RS e:HEV sounds and behaves like a regular car. The petrol engine's revs rise and fall to keep the IPU charged at the correct rate. But at higher speeds, a clutch that sits between the petrol engine and closes and the petrol engine is directly driving the front wheels in a close to 1:1 ratio – almost like the role of an "overdrive" gear except in a much more complicated way.
What's It Like To Drive?
The reason why Honda designed their e:HEV system like this is because electric motors are really efficient at delivering instant torque required for accelerating but not as efficient at keeping revs at a constant, high speed. It just so happens that petrol engines are at their most efficient when they're rotating at a fixed, mid-to-high speed. So, the engineers figured they may as well use the components to do what they're good at.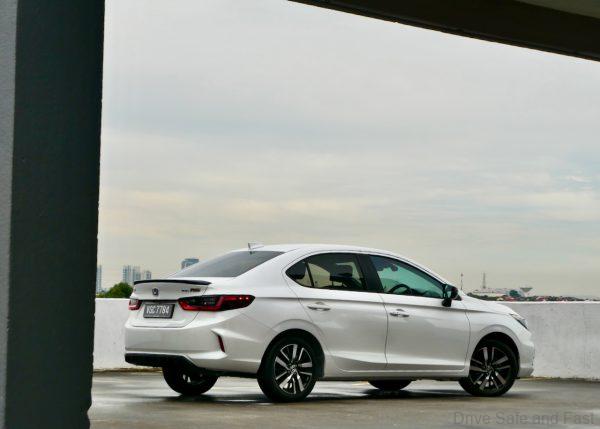 The result of all this technical wizardry is unrivaled fuel efficiency in the segment. It's definitely not your typical B-segment car. It has its quirks, and it has its own distinct character. But will you like it?
I think there are loads of things to like here. The acceleration is instant and perceivably rapid. More rapid than any turbocharged car in its class. It's also extremely fuel-efficient. We were barely able to make a dent in the fuel gauge after a weekend of long-distance travel and hard-driving. It's also extremely quiet and composed, feeling more like a C-segment sedan in terms of NVH and comfort. The suspension tuning is actually quite sophisticated for this segment. It has the composure of a much larger vehicle and firmness that's reserved for much more performance-oriented vehicles.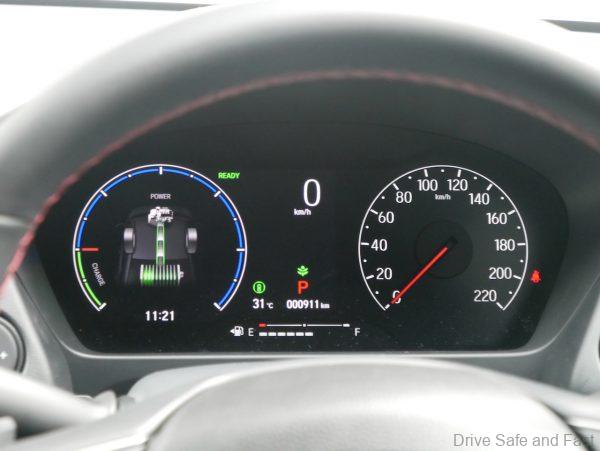 Long story short, it drives extremely well. However, like we mentioned, there are quirks. You have to get used to the petrol engine firing up at random intervals and doing its own thing, sometimes independent of what throttle input you give. Also, the acceleration, while definitely brisk, is actually not extremely impressive on paper. Yes, the torque figure is over 250Nm – not far from a BMW 320i. But this City gets from 0-100km/h in 9.9 seconds versus the 320i's 7.2 seconds. So, you have to adjust your expectations if you think you're going to win any drag races. It's fast for its class, but not as fast as you might hope.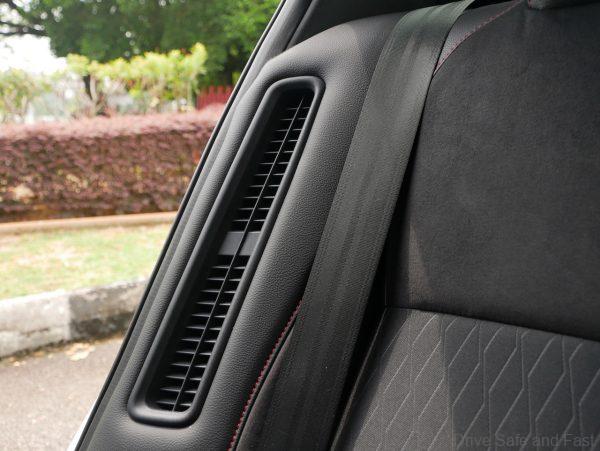 There's also a vent at the rear right handside of the car. If you put a passenger back here, they will feel a constant draft on their arm as air is moved to cool the IPU behind the rear seats. I think if you adjust to these minor niggles, the City RS e:HEV is genuinely the best performing B-segment sedan, no contest.
We haven't even touched upon Honda Sensing, which features on the City for the first time here. When reviewing this RS e:HEV unit, it was not available on the standard petrol models, but this has now changed.
Honda Raised The Game
Say what you like about Honda, but they're undoubtedly one of the fastest to respond to market changes amongst Japanese carmakers. With this generation, I think they beat their rivals in recognising the importance of the B-segment sedan to most South-East Asian households. This region is one of the fastest-growing and it's quite clear that about RM100,000 is what most middle-class families can afford to spend on their one car to do-it-all.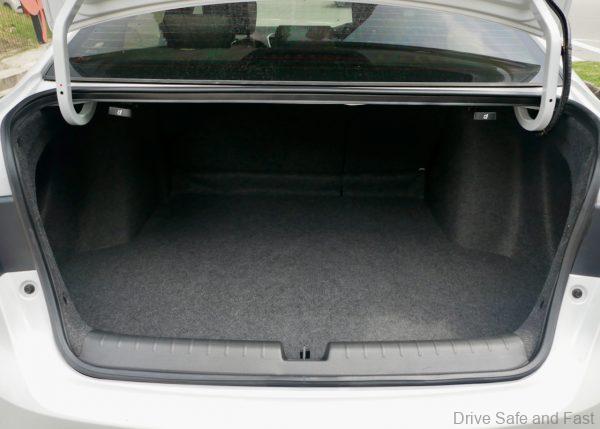 This demographic of buyers is also quite tech-savvy, image-conscious and aware of changes in the car industry towards electrification. They're also cognizant of perceived value and quality – they appreciate luxurious touches and quality they can feel.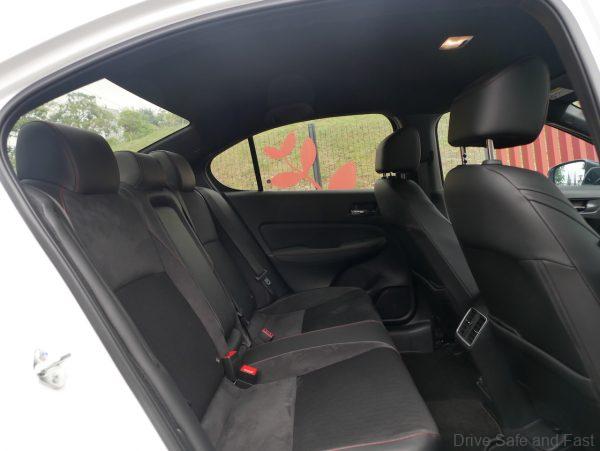 With the current generation Honda City, these are all aspects that are addressed. Previous City models conquered the challenge of packaging a large cabin in such a small form factor. With this generation, the challenge has been to up the look and feel of the cabin to previously unseen levels. The "RS" trim adds loads of sporty details and feels like something designed from the conception of the vehicle rather than something added on later. The 'RS' kit adds a whole new front grille design, a diffuser, spoiler and other highlights in black. The interior benefits from red stitching, suede, fabric and leather upholstery, a digitalized display, aluminium pedals and so much more.
Just about every piece of equipment you could ask for except for wireless Android Auto/Apple CarPlay, a Wireless phone charger and powered front seats. Besides that, it's pretty much as full spec as you could expect. The switchgear in here feels extremely high quality in its tactile feel too. The upholstery choice is excellent and NVH is up there with much larger, more expensive cars. The cherry on top is that you have now a car that is effectively an electric vehicle in most of its operation at a price that many Malaysians won't mind stretching their wallets for.
Yes, RM100,000 for a B-segment sedan is quite a stretch… but Honda Malaysia are giving you technology and characteristics usually reserved for much larger, more expensive vehicles. We think there's plenty to enjoy here and very few compromises made.